Summertime for most means more sunshine, travel, park days, adventures, pool trips, beach time — and, unfortunately, extra summer breakouts. Why do we break out in summer more than other seasons?
As temperatures rise, so does our oil and sweat gland activity. They are working overtime to keep our body temperatures cool. Humidity also increases during the summer months.
Normally our body cools itself by sweat, but with added humidity our body has a hard time keeping up. Sweat is slower to evaporate in the air on humid days, resulting in that sticky feeling on the skin.
How to Avoid Summer Breakouts
Add in extra sunscreen applications, sometimes even the wrong sunscreen for our face, and the clogging begins! These longer days spent outside in the elements, can create the seasonal storm for a summer breakout.
I've put together a few tips and tricks for combating breakouts in the summer.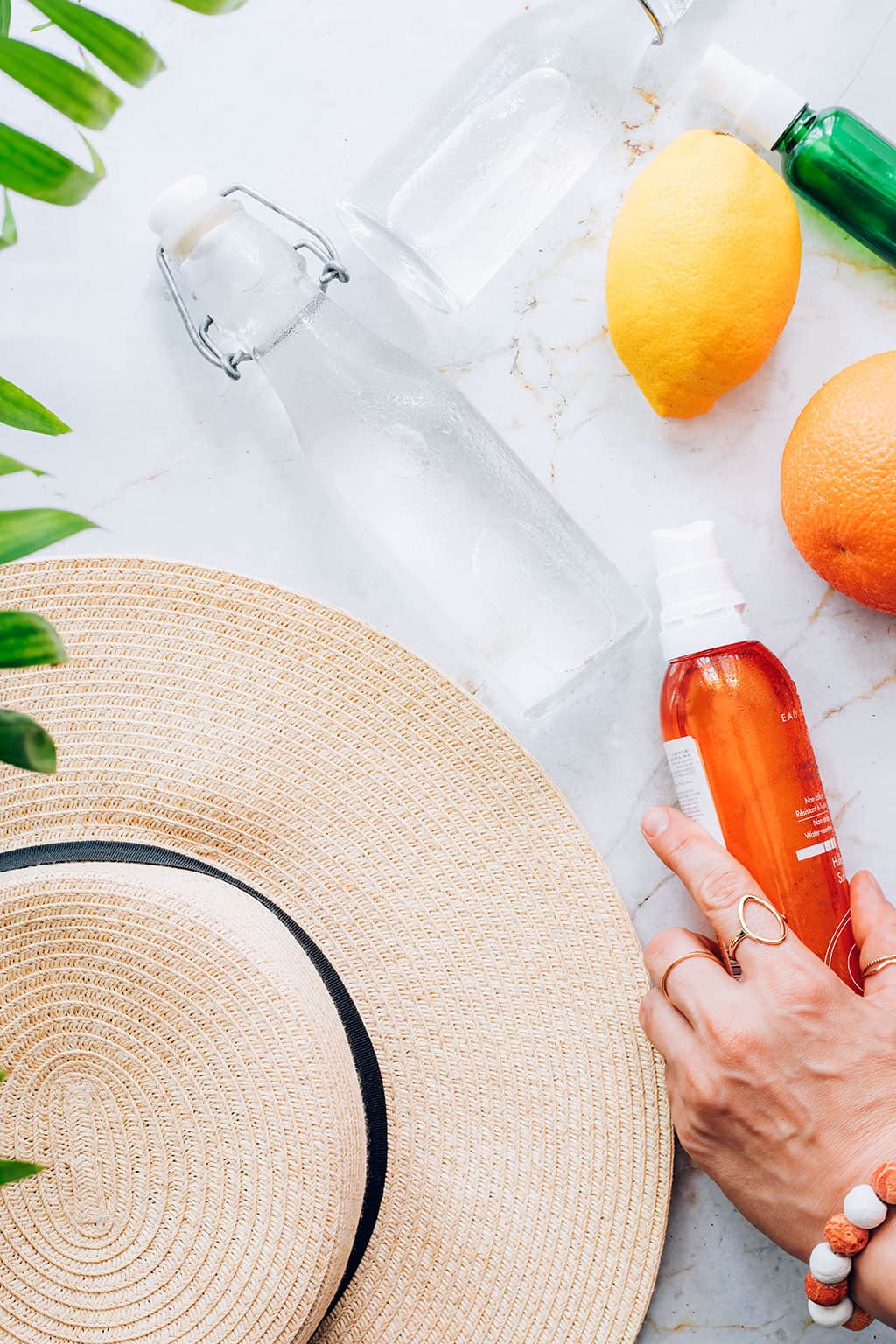 1. Never reapply sunscreen over makeup
It'll clog your pores. Carry makeup removing wipes or rinse off your makeup before reapplying sunscreen.
Or even better, try summer out as a makeup-free season! You might grow to appreciate your natural complexion and you may be surprised how clear your skin will get without foundations or powders.
However, we do recommend sunscreen reapplication if you are going to be in the sun for more than 1-2 hours.
2. Stock your car
Carry a wide-brimmed hat with a high SPF with you or in your car at all times. Hats with a built-in SPF work even better than sunscreen at shielding harmful UV rays. And they won't clog your pores on hot and humid days.
No wide brimmed sun hat? Visors can also provide better protection than a basic baseball cap. Remember, the bigger the brim, the better!
3. Keep hydrated with water!
Keeping yourself internally hydrated is a great way to signal to your sweat glands that they can chill and you've got your internal body heat under control. Limit sugar and caffeine and reach for water all day every day.
4. Wash your face immediately after exercising
Instead of keeping the sweat, dirt and oil on your skin, try to cleanse your skin soon after a workout, hike, or day spent outdoors. The sooner you can clean your skin, the less opportunity for clogging to take hold, which can lead to breakouts.
5. Eat plenty of fresh fruits and vegetables
Take advantage of all the fresh produce available during the summer season. Fruits and vegetables are fantastic for fighting pimples.
Some anti-inflammatory fruits and vegetables include: broccoli, strawberries, collard greens, blueberries, cabbage, tomatoes, kale, and spinach.
6. Switch up your normal product routine
The moisturizer you used all winter long will most likely be too rich and heavy for summertime. Swap it out for a lighter moisturizer, even oil-free if you are constantly battling breakouts.
Also, make sure you are using a sunscreen that is formulated specifically for the face. Body sunscreens might be tempting to throw in your bag for convenience, but they can have adverse reactions on the face. Choose a sunscreen designed for the face with active ingredients of zinc oxide and/or titanium dioxide.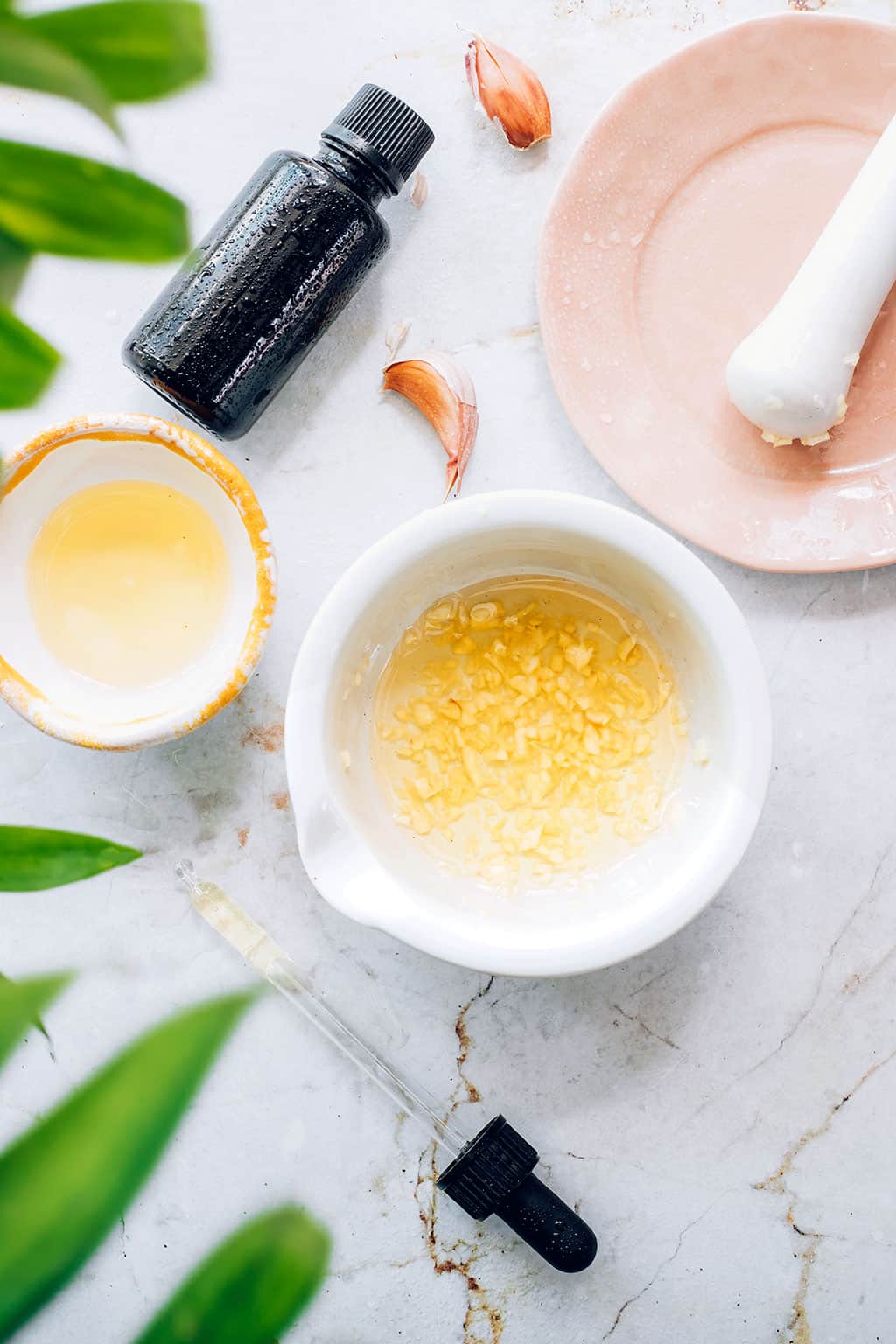 Homemade zit spot treatment
Sometimes acne is inevitable, even if you do follow every tip and try your best to keep your skin clean and clear. This homemade zit treatment is great for those occasions.
This spot treatment works best when it's made as fresh as possible, so make small batches.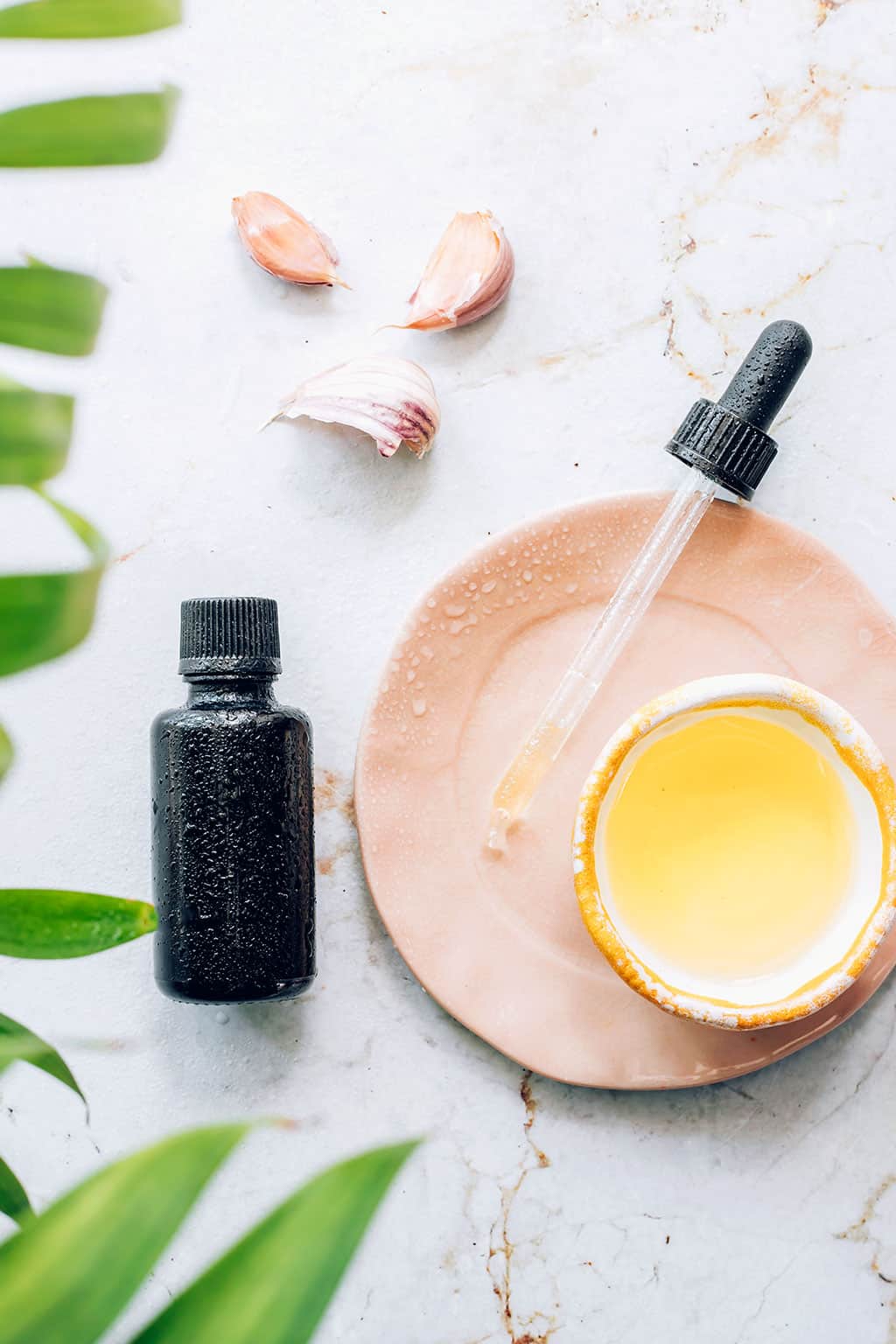 Zit-zapping ingredients
Jojoba oil is known for fighting the production of excess oil. Jojoba oil is also lighter than other oils, mimicking our own body's oil closely, and is easily penetrable. Don't substitute another oil in place of jojoba as some oils can clog your pores, defeating the purpose of the treatment.
Garlic is both antibacterial and anti-inflammatory, and tea tree oil is antiseptic, antibacterial, and it reduces redness and inflammation. All fantastic properties for fighting a breakout.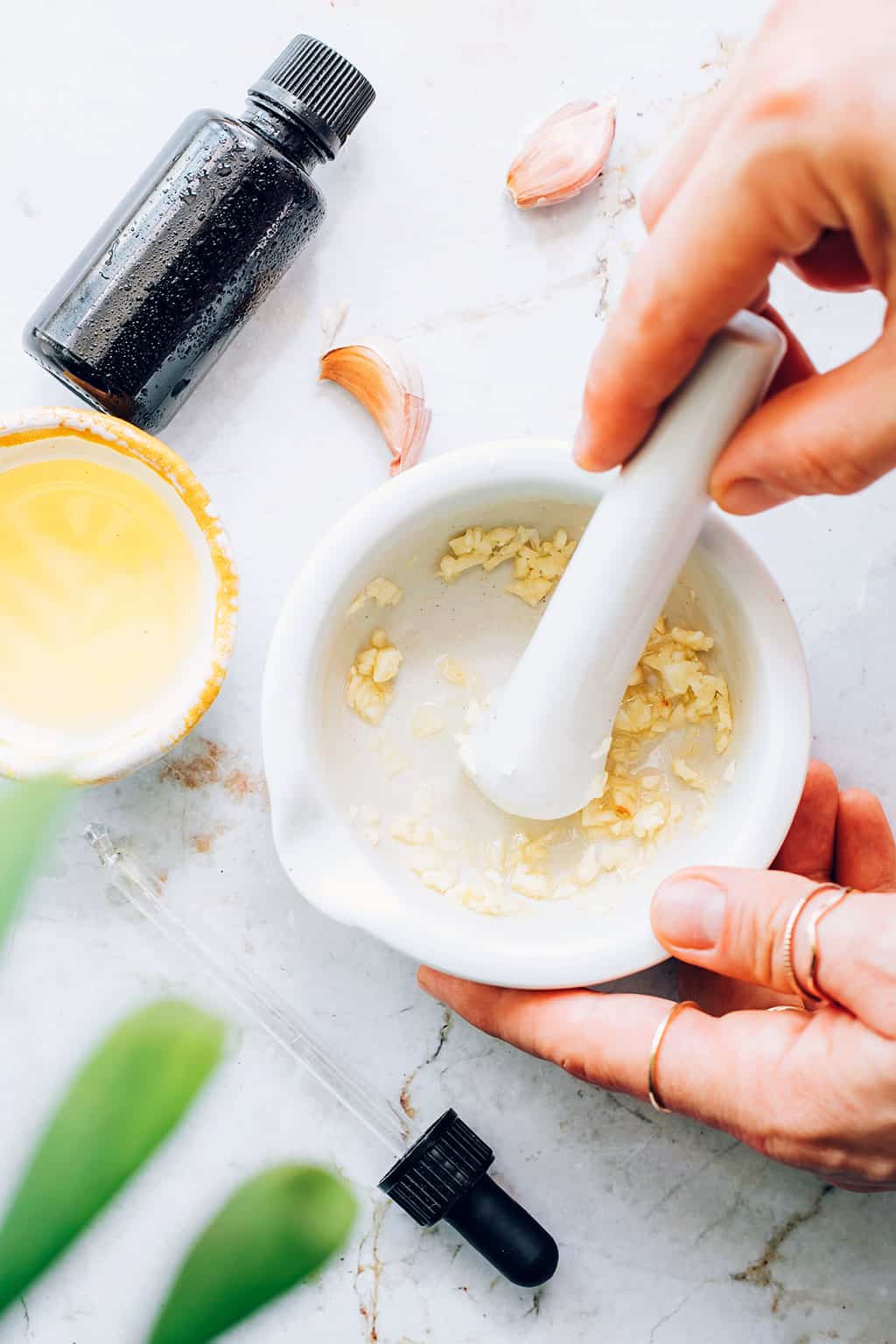 Spot treatment instructions
Take half a garlic clove and chop finely or mash it really well with the back of a spoon (or mortar and pestle). Add 1/2 teaspoon jojoba oil to the garlic. Add 1-2 drops tea tree oil and mix.
Apply to any acne spots or pimples with a clean finger or Q-tip. Don't be afraid to leave pieces of garlic on pimples to let them work their magic.
Leave the spot treatment on overnight and then wash off in the morning. The mixture can be stored in the refrigerator for a few days, but again, fresh is best for potency.
Photos by Ana-Maria Stanciu

29