While it's true that we're all about the Instant Pot these days, sometimes instead of having things done in an instant, it's better to get things done slowly. Maybe you have more time to assemble dinner in the morning than in the evening; maybe you need to time dinner so it's done as soon as you get home from work. Whatever the reason, slow cookers still have their place in every kitchen!
5 Slow Cooker Soup Recipes
These filling slow cooker soups are ideal for cold winter days—and days when you know you're not going to have time to cook dinner in the evening. They're comforting, hearty, and they'll nourish your body and soul.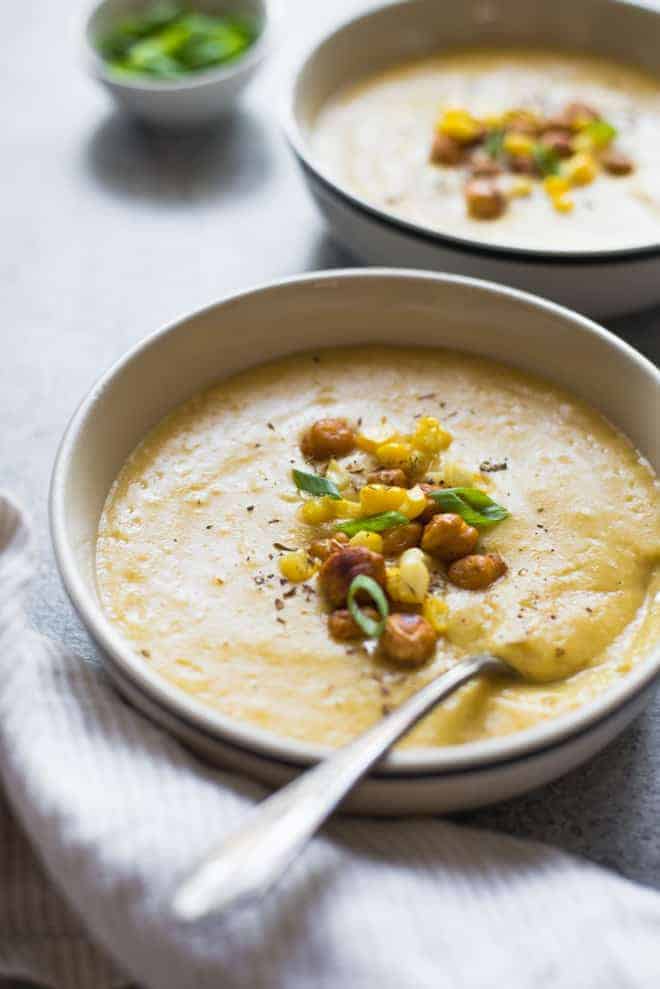 If creamy corn chowder is your jam, but you also have a weakness for potato leek soup, rejoice! Because this recipe is a mashup of the two—with the bonus of crispy chickpeas.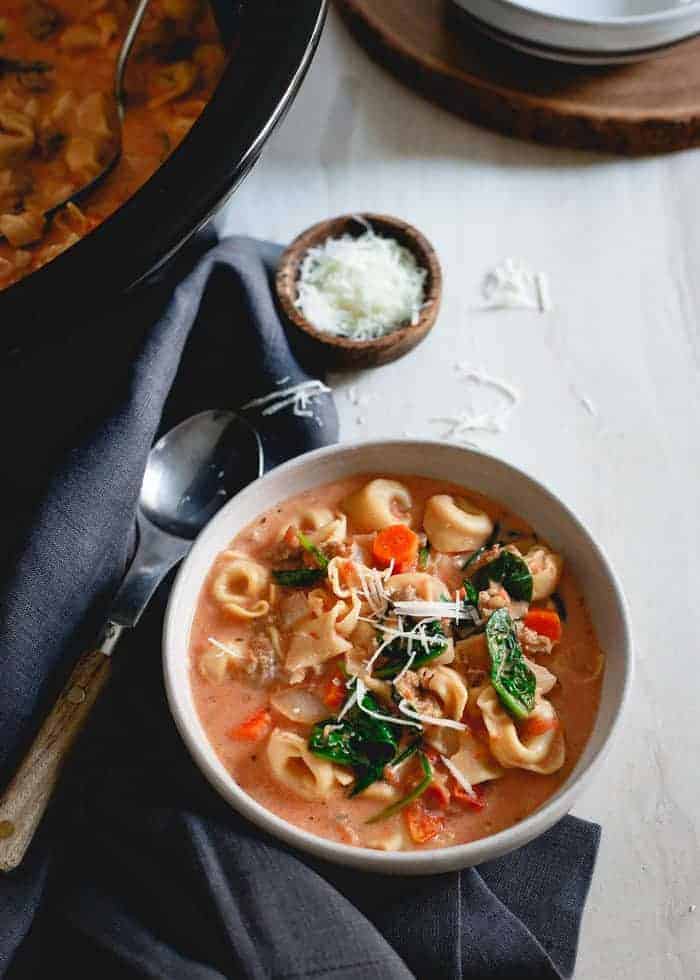 With cheesy tortellini and mozzarella, this is the kind of soup everyone in the family will devour—and the added veggies make it a soup you'll feel good about serving to them.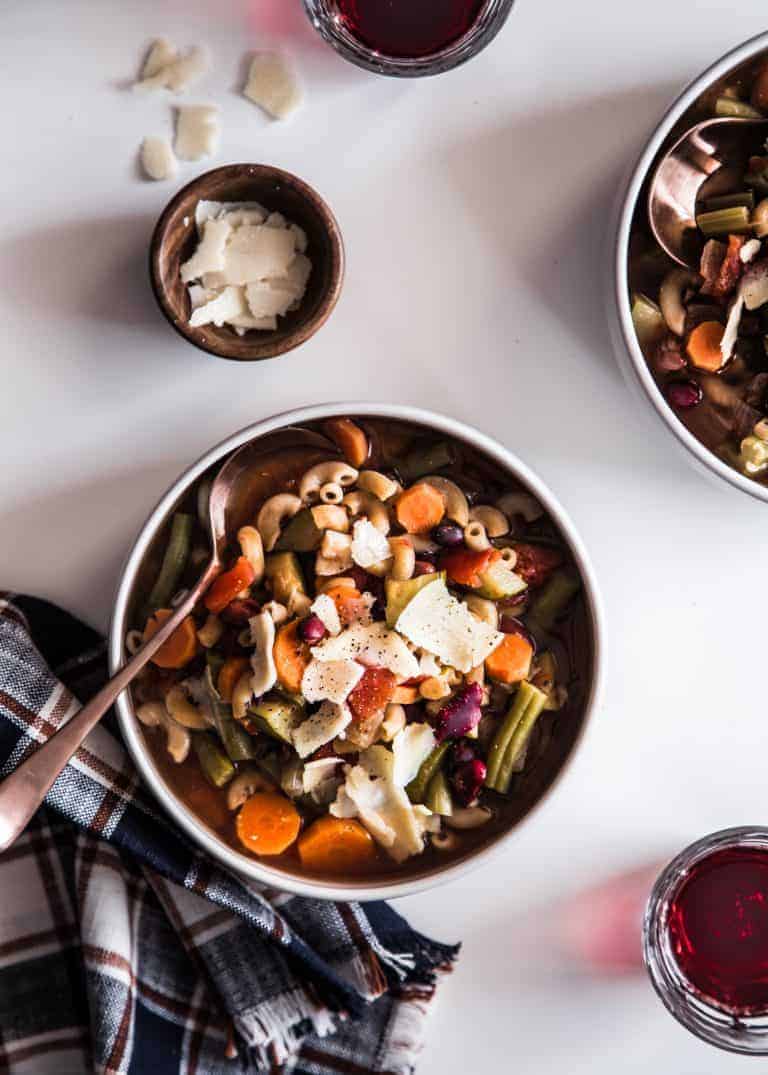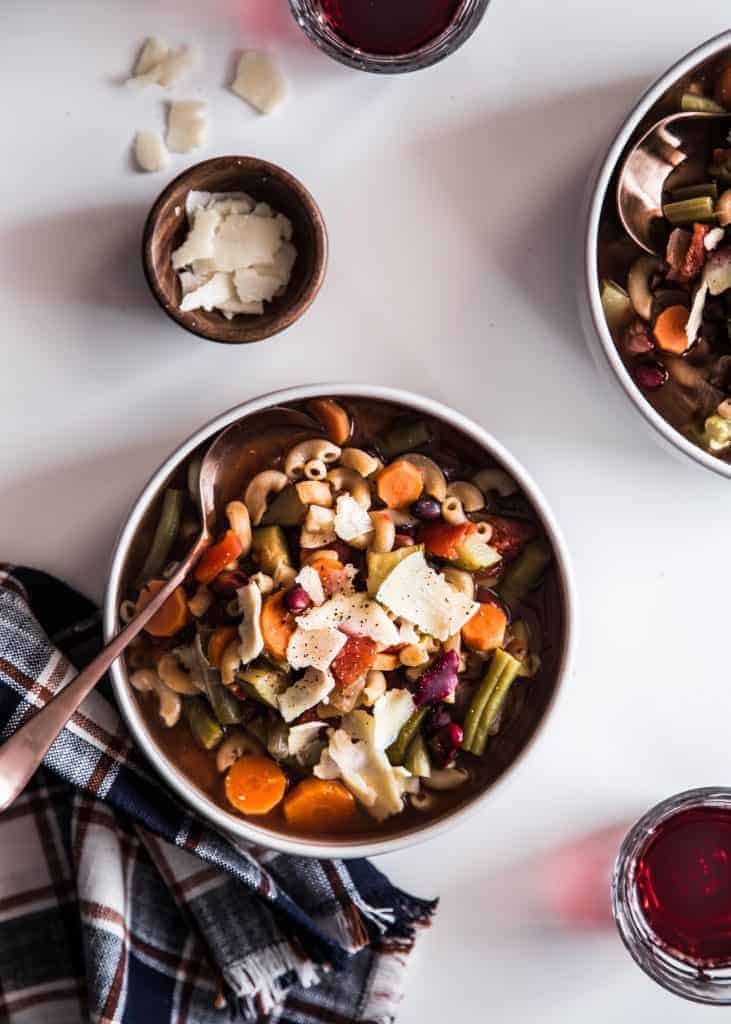 Minestrone is the quintessential meal-worthy soup—all those beans, veggies, and pasta will keep you full and satisfied! (But that doesn't mean you shouldn't serve this with a piece of crusty bread for soaking up the broth, because you totally should.)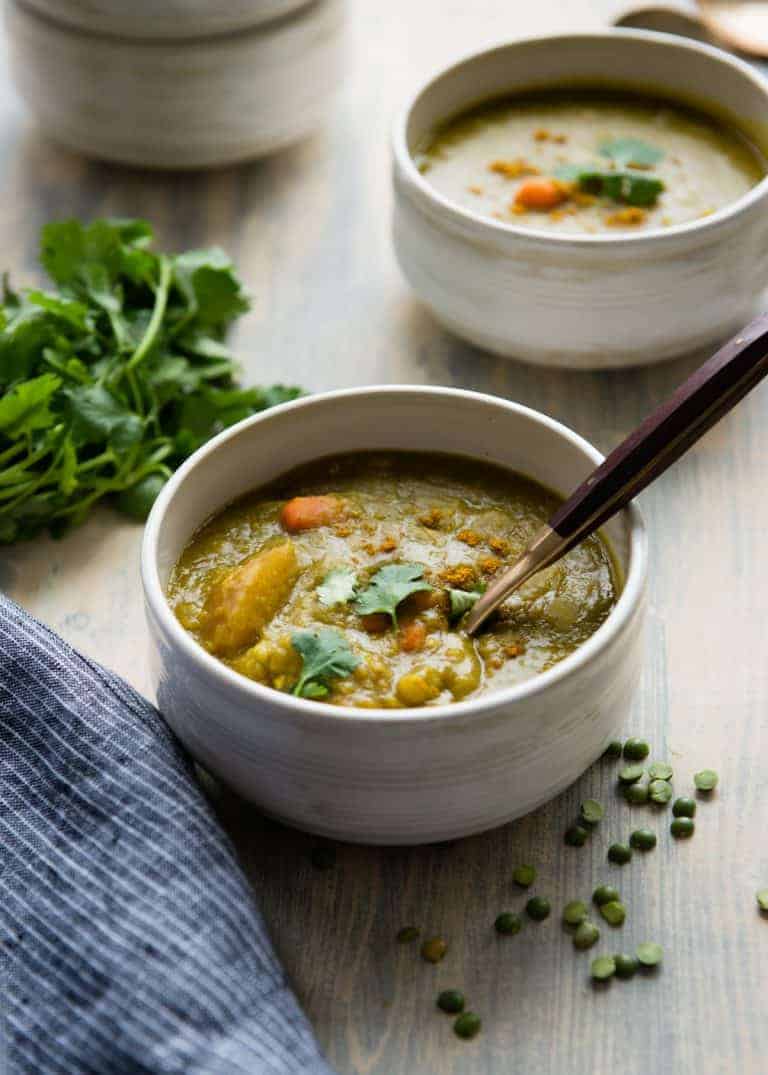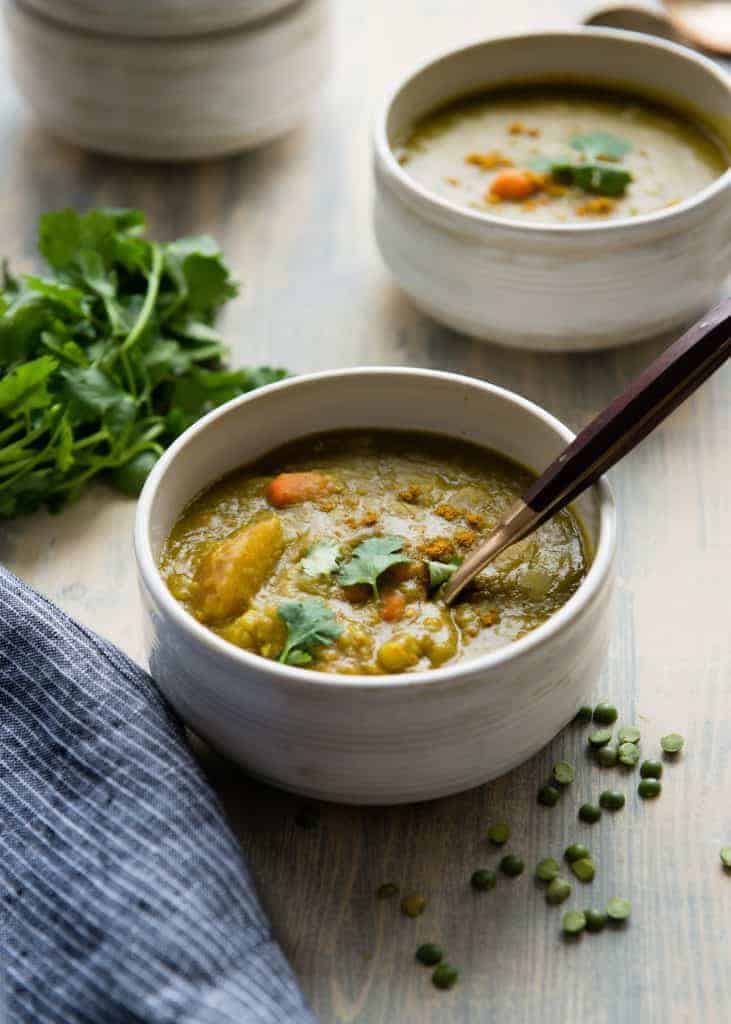 Fragrant Indian spices replace the ham in this vegan version of split pea soup. Just put all the ingredients in the slow cooker and dinner's done in 8 hours!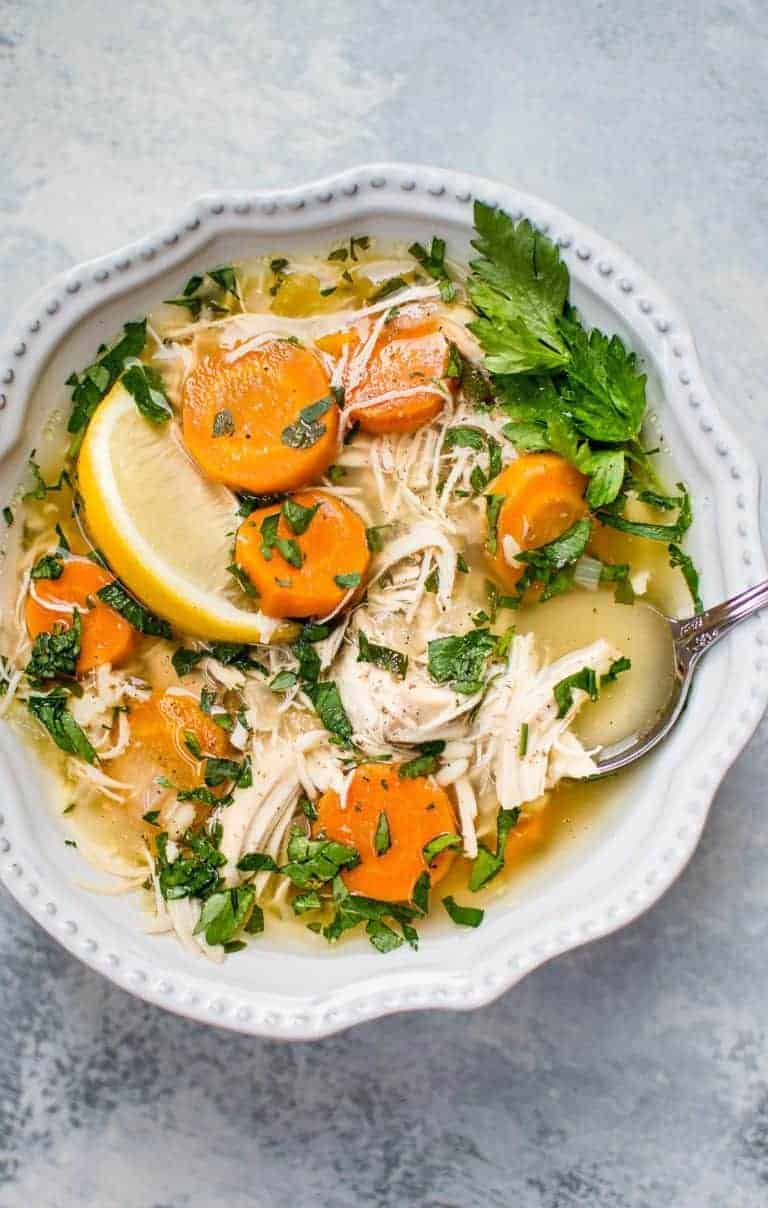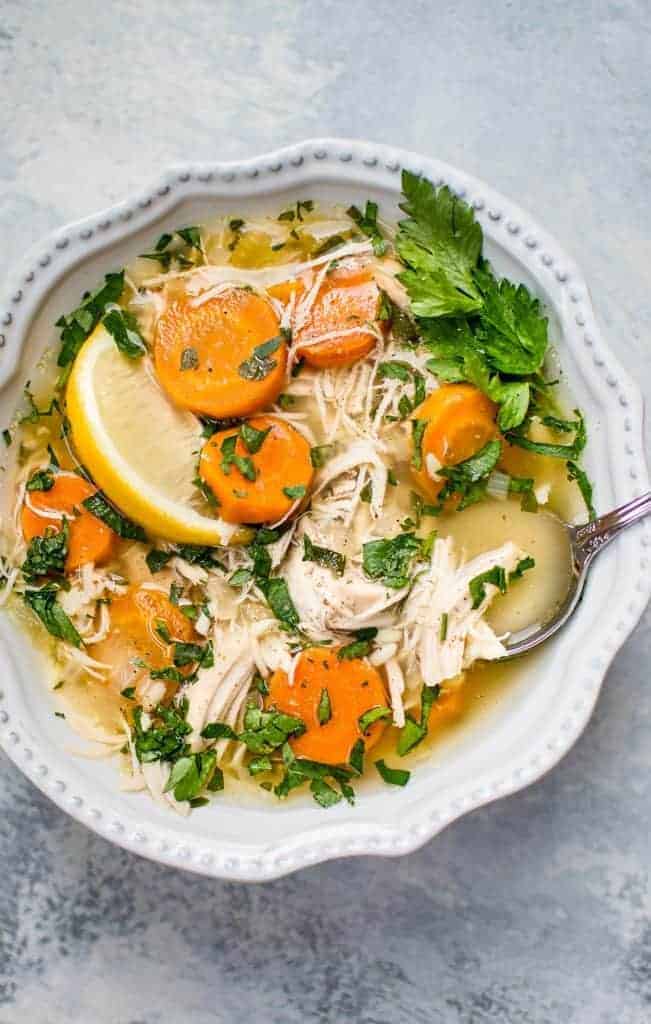 The bright flavor of lemon pairs so perfectly with basil and parsley in this upgraded version of chicken noodle soup.
3