Wouldn't it be great to have a miracle beauty product which works equally well for everyone? But then again, no two women are the same. Our skin has different needs and desires, so it would be absurd to try and treat it the same way for everyone. This is where customized skin care routine comes in – once you know your skin type, it's quite easy to nail down! It took me a while to figure it out, but I've come to believe it's the best thing I ever did for my face.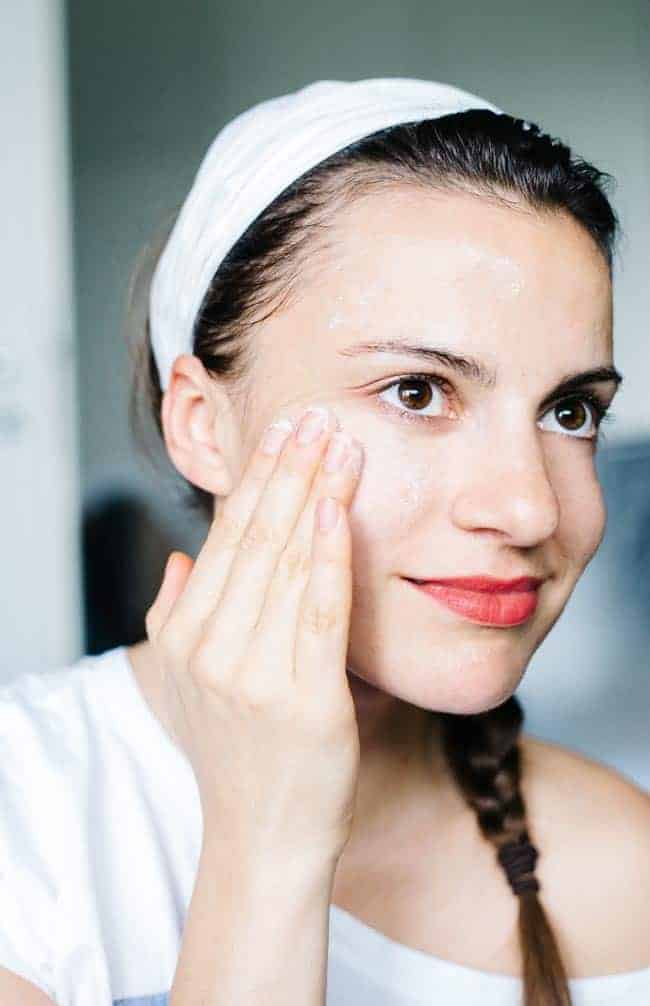 The older I get, the dryer my skin feels. Here's a how to work with your skin to find a routine that keeps you glowing (and helps protect against aging!).
Dry skin
If your skin feels tight immediately after cleansing and you are prone to fine lines, then you most likely have dry skin. With each passing year my skin seems to feel more dry, and it's essential to keep skin moisturized to prevent lines and wrinkles.
Cleansers: Cream cleansers are the best choice for dry skin because they won't strip the skin of its natural oils and they won't leave your skin feeling tight. A yogurt cleanser is gentle but effective for exfoliation. And my favorite cleanser for dry skin is a cleansing balm.
Moisturizers: Serums are great at combating fine lines that often plague dry skin. At night I use a rich facial oil with soothing ingredients like rosehip oil that can seal in hydration. Hyaluronic acid is also a wonderful protective barrier.
Exfoliate
All skin types need exfoliation! Scrubs are a wonderful physical exfoliant and can be used 2-3 times a week. Or kick back and relax with a mask with alpha hydroxy acidsto get rid of dead skin cells.
Protect
All skin types also need sun protection. If you have oily skin, you'll want to go with a lighter SPF. Generally, the higher the SPF, the heavier the sunscreen feels and is likely to clog. And don't forget to wear a hat when in the sun for an extended period of time!
Not sure if you have oily, combination or sensitive skin?
Read more about finding your skin type and creating the perfect skin care regimen for it on SheKnows!
14