By food contributor Patricia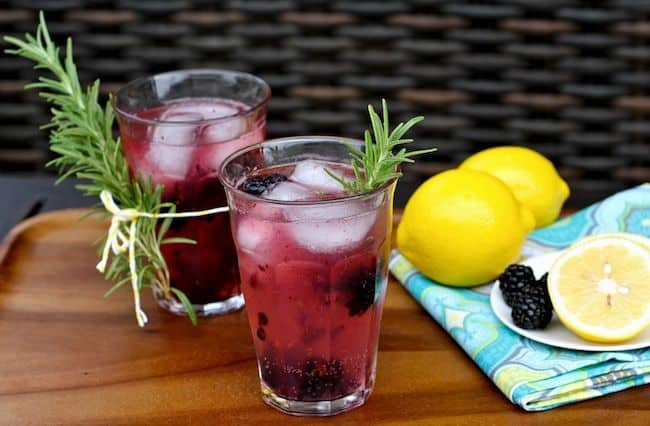 Cheers to Friday! I know we're on the downswing of summer, but there's still time to celebrate! This recipe for fizzy gin lemonade with blackberries and rosemary is super flavorful, easy to make, and perfect to enjoy during what's left of the warm weather.
Since we have a at least one more holiday to observe this summer, and as many outdoor activities as possible to fit in before the cruddy weather hits, it's still summer in my book. And what says summer like a glass of lemonade? Paired with ripe, late-summer blackberries, gin, a splash of fizzy soda, and a rosemary sprig, you'll definitely want to raise this glass to toast.
So before you start sweater shopping and trying on the new crop of cute boots for the fall season (I can't wait!), take a few minutes to soak up every last bit of summer sun and the exhilaration that goes along with a day at the beach, outdoor concerts, and kicking back with friends on the patio. Before long, you might be shoveling snow!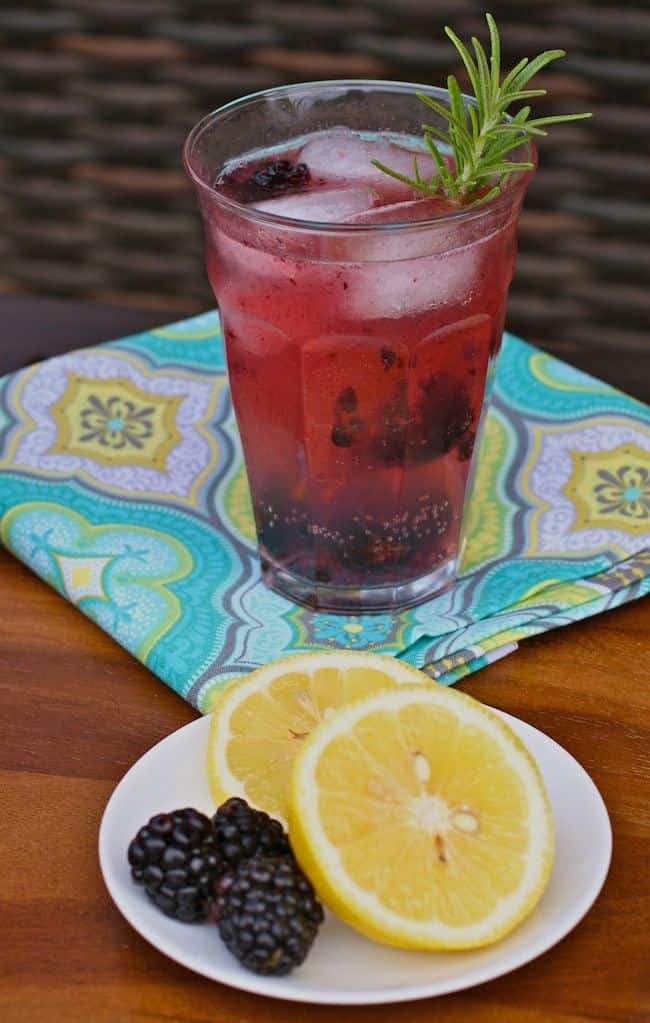 Fizzy gin lemonade with blackberries and rosemary
Serves 2
3 ounces gin
6 ounces lemonade
1 cup blackberries
2 rosemary sprigs
Splash of lemon-lime soda or sparkling water
Add the blackberries to a small bowl and use the back of a spoon to lightly mash them. Fill the glasses 2/3 of the way full with ice cubes. Divide the gin and lemonade evenly between the two glasses. Spoon the blackberries into each glass and top with a splash of lemon-lime soda or sparking water. Use one rosemary sprig as garnish for each.
Patricia credits her love of cooking, baking, entertaining, and eating to her Italian immigrant family who is also passionate about all things food. She lives in Phoenix with her husband (who is a great cook) and their fussy German Shepherd. Visit her food blog, Grab a Plate where she shares her love of food, recipes, and bites in between.
1