This post is sponsored by Walmart and SheKnows Media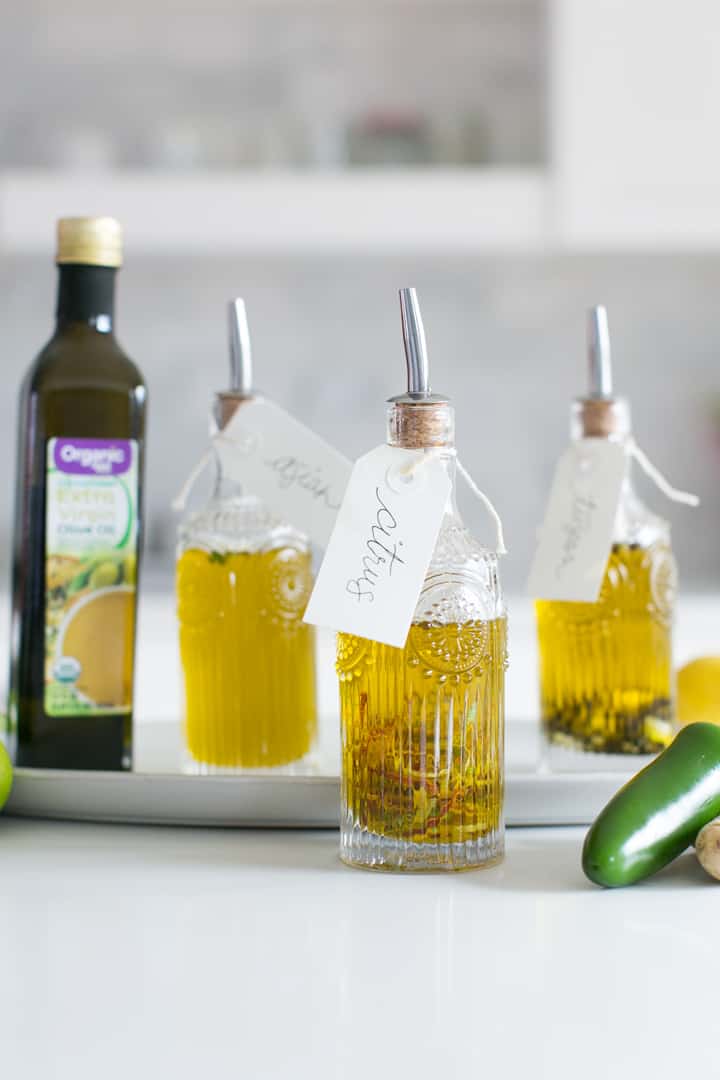 Probably 90% of the meals I make begin with 'add olive oil to a large pan' or end with 'season with olive oil, salt and pepper.' I add olive oil to my pasta water, roasted veggies, stir fries and sauces. Just slather on olive oil to make simple baked chicken crazy moist and delicious. So I go through a lot of olive oil. Sometimes you think, eh, I'll just get the cheap kind. No one will notice.
Yes. Yes, they will notice. Don't do it!
Quality olive oil is a pantry must-have. We partnered with Walmart to show you how to take your olive oil up a notch with three flavor-infused olive oil recipes. Walmart's Great Value Organic line has tons of affordable organic options, including this organic, cold pressed extra virgin olive oil and some great spices. And so much produce! Guys, it's time to start enjoying spring produce!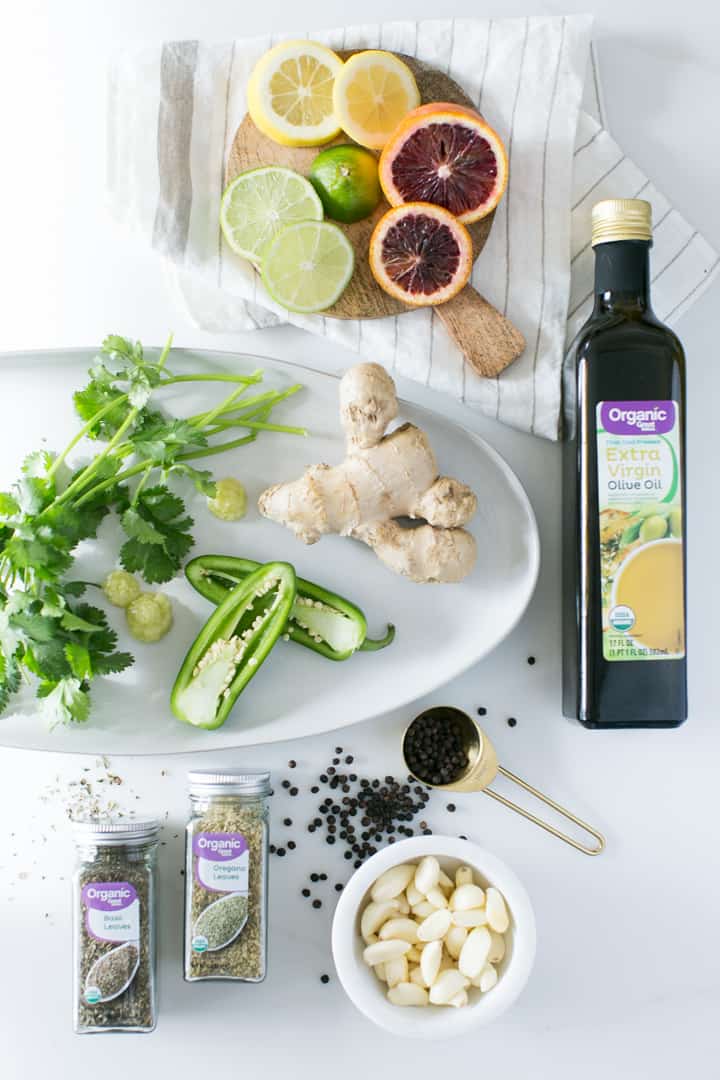 Once you have a good olive oil, boosting the flavor makes it even more fun to use. Flavor-infused olive oil is perfect as an appetizer with slices of crusty bread or adding a kick to your grill game.
3 FLAVOR-INFUSED OLIVE OIL RECIPES
You know how good Italian restaurants always serve a basket of bread with herbed olive oil and some freshly grated Parmesan cheese? If you want to recreate that experience at home, this is the recipe for you. It's also great drizzled over roasted vegetables or whisked with vinegar for a healthy homemade salad dressing.
Tuscan-Style Infused Olive Oil
Toast basil and oregano in a sauté pan over medium heat for about 3 minutes, or until fragrant, stirring often. Let cool. Place the herbs, peppercorns, and garlic in a resealable bottle and then pour in the olive oil. Store in the refrigerator.
Citrus-Infused Olive Oil
This olive oil pairs well with fish, but I really love how it adds fresh flavor to steamed frozen vegetables. It makes a budget-friendly side dish that's both healthy and delicious!
1 lemon zested

1 lime zested

1 blood orange zested
Place the citrus zest in a resealable bottle and then pour in the olive oil. Store in the refrigerator.
This Asian-inspired oil is my favorite. Cilantro can be a love-it-or-hate-it herb, but I'm firmly in camp that more-is-better. Add a little ginger, lemongrass, and jalapeño to spice things up. For this one, it's a good idea to strain out the herbs after infusing and then store it in the refrigerator.
Asian-Inspired Infused Olive Oil
Place the pepper, cilantro, ginger, and lemongrass in a bottle and then pour in the olive oil. Let the infusion sit for an hour or more. Strain, return to the bottle, and refrigerate.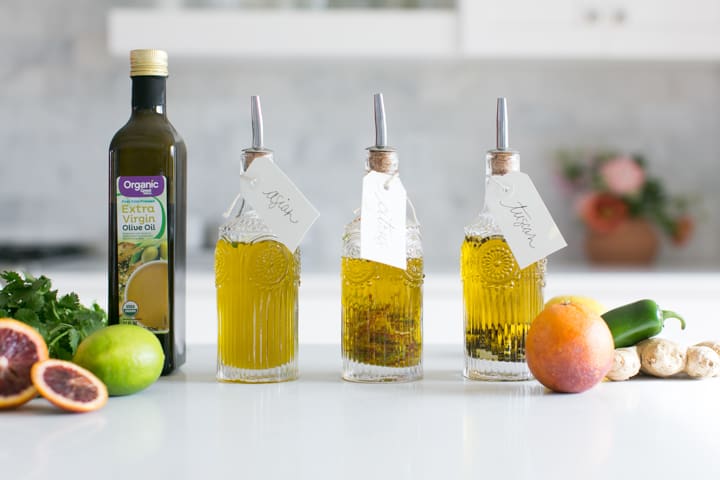 The super cute Pioneer Woman olive oil dispensers are from Walmart too. Add a tag and it makes the perfect homemade gift. Or devour it with yummy bread like we did!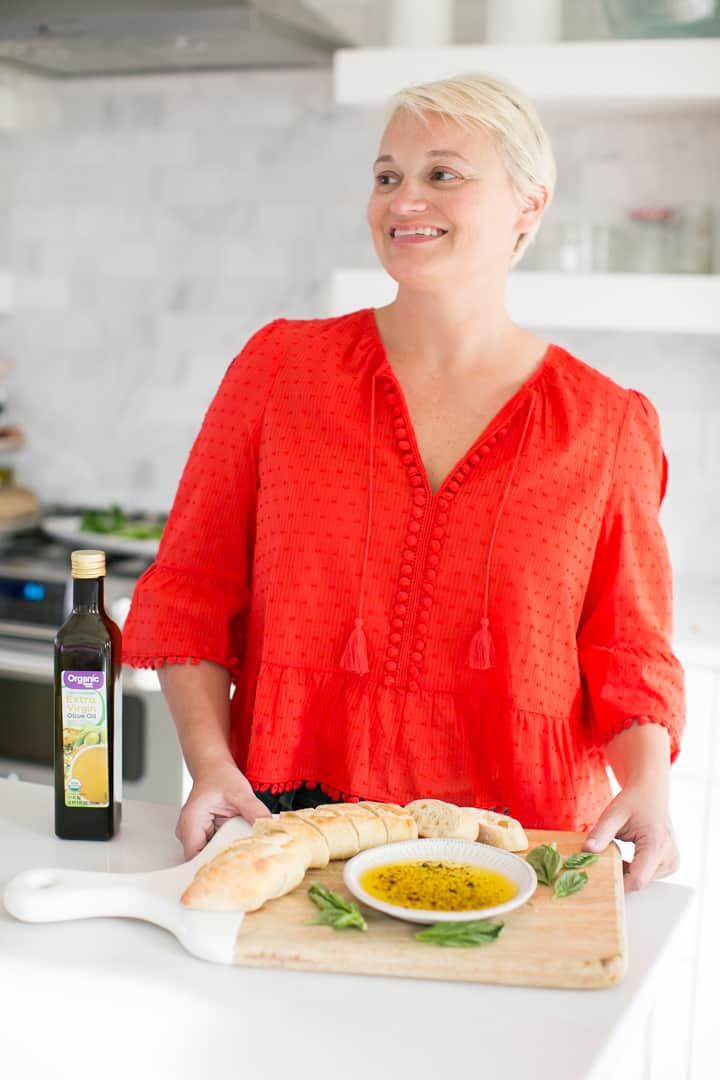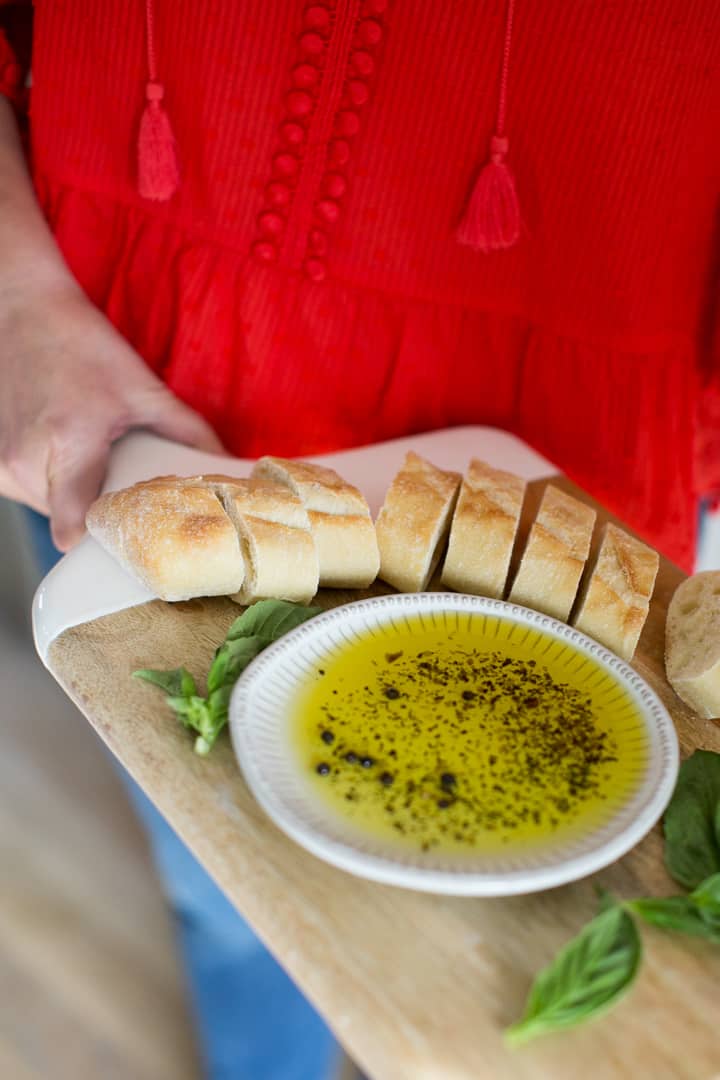 Recipes by Laura Wallace, Photos by Susan Hudson

55