Even if you're not a morning person by nature, there's no question that having a solid routine at the start of the day can help set you up for success. But what does a good morning routine look like? Well, that definitely varies from person to person.
We asked some of our favourite healthy bloggers to share what gets them going in the morning, how they fuel their day, and what they do to set themselves up for success. Maybe you'll find some inspiration to pull into your own morning routine, too!
2 / 14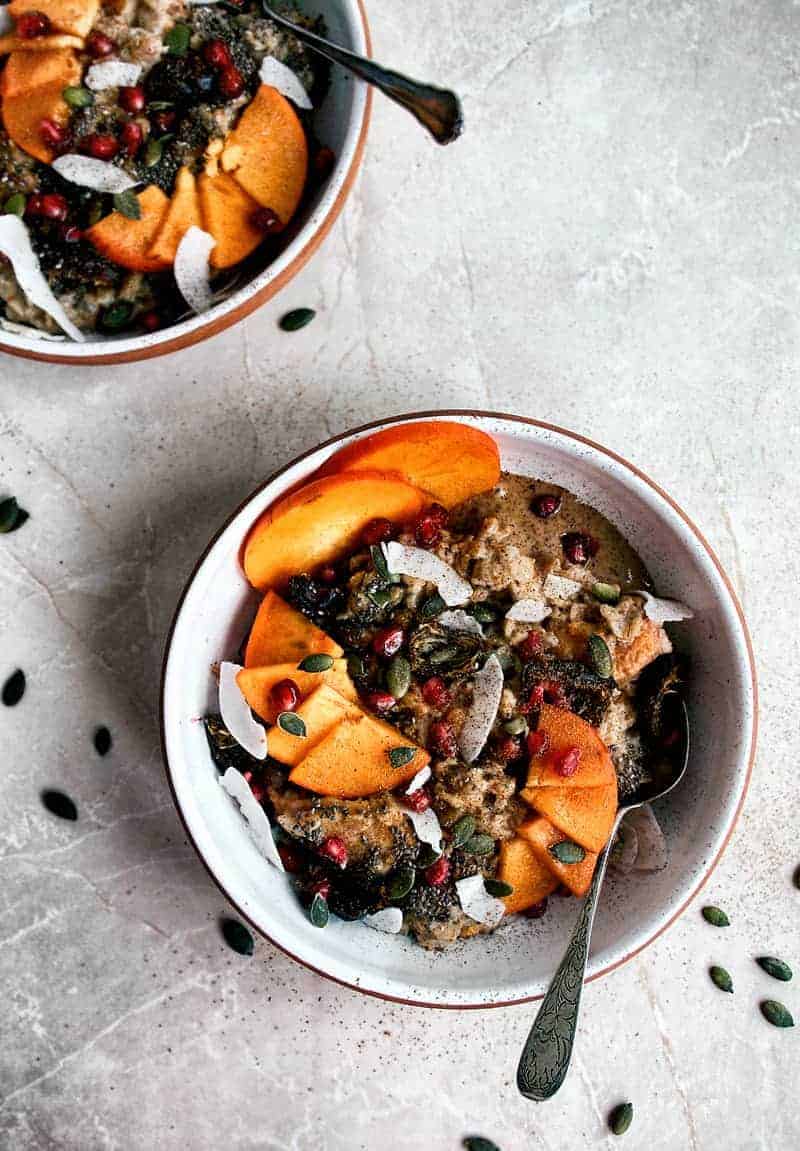 Alexandra from Occasionally Eggs gets up just before 6:00AM every morning. She starts by drinking a glass of water, a glass of kombucha, and making a pot of unsweetened herbal tea. "It's a good way to make sure I'm getting enough to drink every day. In the winter in particular I can't live without hot tea in the morning."
For breakfast she has oatmeal with fruit, honey, and a little coconut oil just about every morning (like this persimmon porridge). "Ideally I like to relax and read a novel while I'm eating but if I don't have a book on the go I end up checking my favorite blogs and replying to emails."
Part of the reason Alexandra likes to get up so early is because she likes to take some time over breakfast. "I think it's important to start the day off with a little calm. I wish I could wake up and do my yoga practice right away, but I need to eat pretty much as soon as I get up or I can't function!" After breakfast she jumps into her skincare routine – just wash, dry brush, and moisturize. If it's not raining she likes to go for a quick walk before starting work.
1