I don't know about you, but summer is my absolute favorite season for fruit. Sun-kissed fruit still on the vine, still warm as you pick them, and delicious as you take a bite. Blackberries are one of those beautiful, lush berries that don't last long in my kitchen.
We enjoy u-pick farms and blackberries are always hands down the winner, no one can resist their tart and sweet combination. Hands and arms of kids reaching over each other to get to the berries quickest before they're all gone, and that's a good thing because they are full of nutrients and antioxidants.
Blackberries not only provide numerous internal health benefits, but they also benefit us externally, contributing to more vibrant skin and softer, shinier hair (yes, you can put food in your hair!). Loaded with vitamins A and C, blackberries are the perfect age-fighting ingredient for a facial mask or scrub.
1. Nourishing Blackberry Hair Mask
Blend equal amounts of raspberries, blueberries and blackberries and a little water in a blender to form a paste. Directly apply to wet hair and leave on for 10-15 minutes. Wash hair as usual and follow with typical styling.
The antioxidants will fight the damaging environmental effects on hair and leave hair shiny and voluminous. Be sure you use dark towels and protect anything from berry stains as this one might get a little messy. I recommend doing the hair mask in the shower or bath tub.
2. Berry Yogurt Age Fighting Mask
Blackberries are extremely high in antioxidants, vitamins A, C, and K. They fight free radicals that lead to premature aging and are a wonderful ingredient for a facial mask.
They have more antioxidants than strawberries, blueberries, and raspberries. Combine their antioxidant power with yogurt's gentle exfoliating properties, and you've got a match, I mean mask, made in heaven.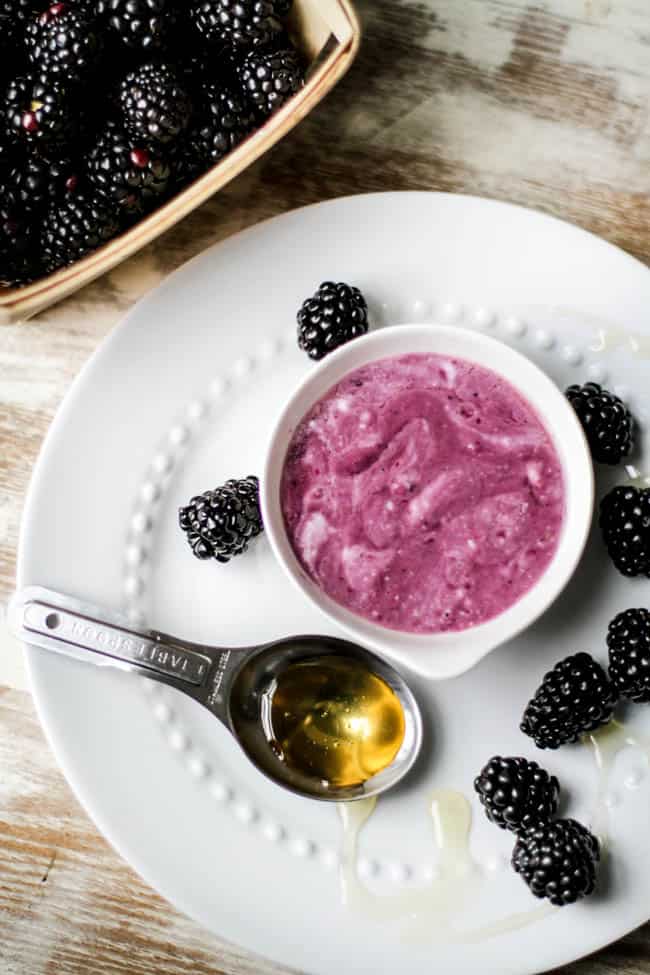 2 tablespoons plain organic yogurt
2 tablespoons raw organic honey
1/4 cup blackberries or mixed berries
Combine yogurt, honey and berries in a blender and pulse until smooth. Apply to clean skin with facial brush and leave on for 10-20 minutes. Rinse off with warm water and follow with moisturizer.
3. Blackberry Honey Body Scrub
Maybe you have a few blackberries on their way out, or you didn't need the whole batch for your smoothie? Instead of throwing them in the trash use them for an exfoliating blackberry body scrub.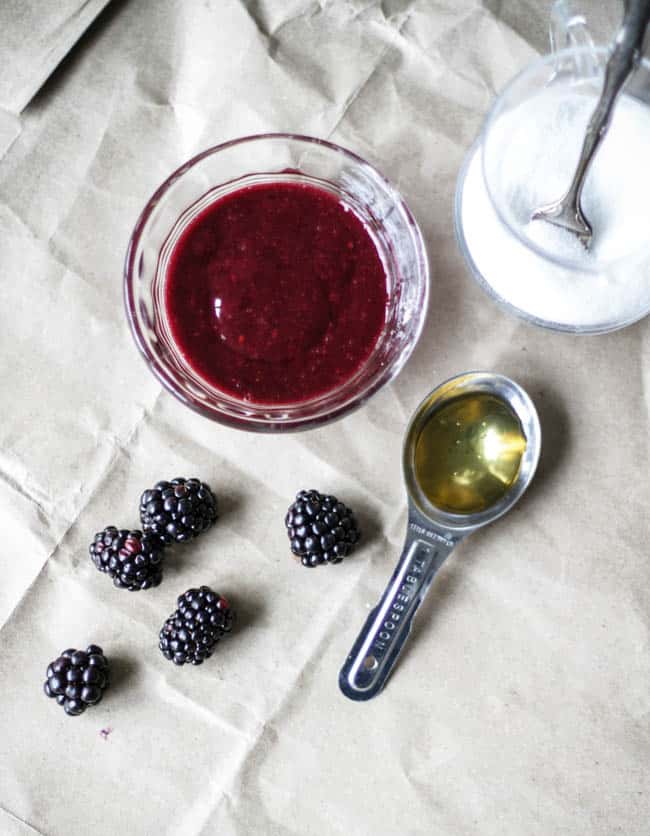 4 tablespoons organic honey
2/3 cup blackberries
2 teaspoons fine sugar
Mash the blackberries with a fork, or pulse in a blender until chopped. Add in the honey and sugar and mix well. The coarser the sugar the more exfoliating/abrasive it will be.
In the shower, because this may get messy, gently apply and rub the sugar in circular motion, concentrating on rough areas such as the elbows and knees. Once you have thoroughly scrubbed your body, you can then leave it on as a body mask as well for 10 minutes for optimal benefits. After 10 minutes, shower off and apply body a moisturizer. Enjoy softer, smoother skin.
4. Strengthening Blackberry Hair Mask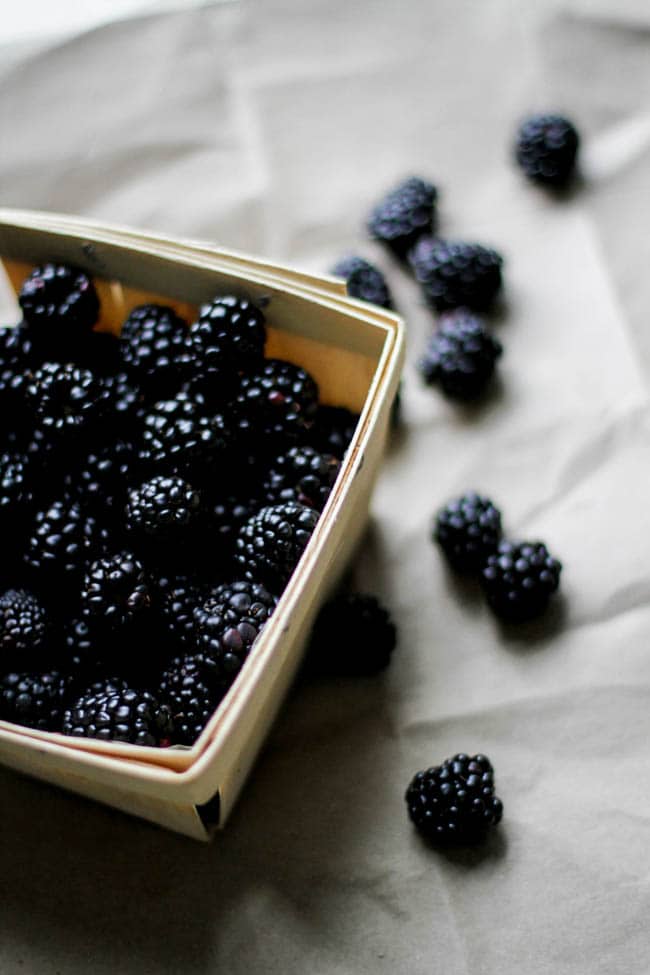 If your hair breaks easily when you brush or comb it, try a blackberry hair mask to improve hair elasticity. Blackberries are rich in hair-strengthening vitamin A to repair fragile hair.
2/3 cup blackberries
coconut milk
In a blender, pulse blackberries until smooth. Add enough coconut milk to make a paste, then apply directly to wet, clean hair. Let sit 15 minutes then rinse.
Have you experimented with blackberries lately? Do you add them to smoothies or salads? Have you ever thought of incorporating them into your beauty routine?
78