I don't know about you, but summer is my absolute favorite season for fruit. Those beautiful, lush berries don't last long in my kitchen, and that's a good thing because they are full of nutrients and antioxidants. Blackberries not only provide internal benefits, they also work on the outside for our skin and hair. Loaded with vitamins A and C, blackberries are the perfect age-fighting ingredient for a facial mask or scrub.
Blackberry Hair Mask
Blend raspberries, blueberries and blackberries and a little water to form a paste. Directly apply to wet hair and leave on for 10-15 minutes. The antioxidants will fight the damaging environmental effects on hair and leave hair shiny and voluminous.
Berry Yogurt Age Fighting Mask
Blackberries are extremely high in antioxidants, vitamins A, C, and K. They fight free radicals that lead to premature aging and are a wonderful ingredient for a facial mask.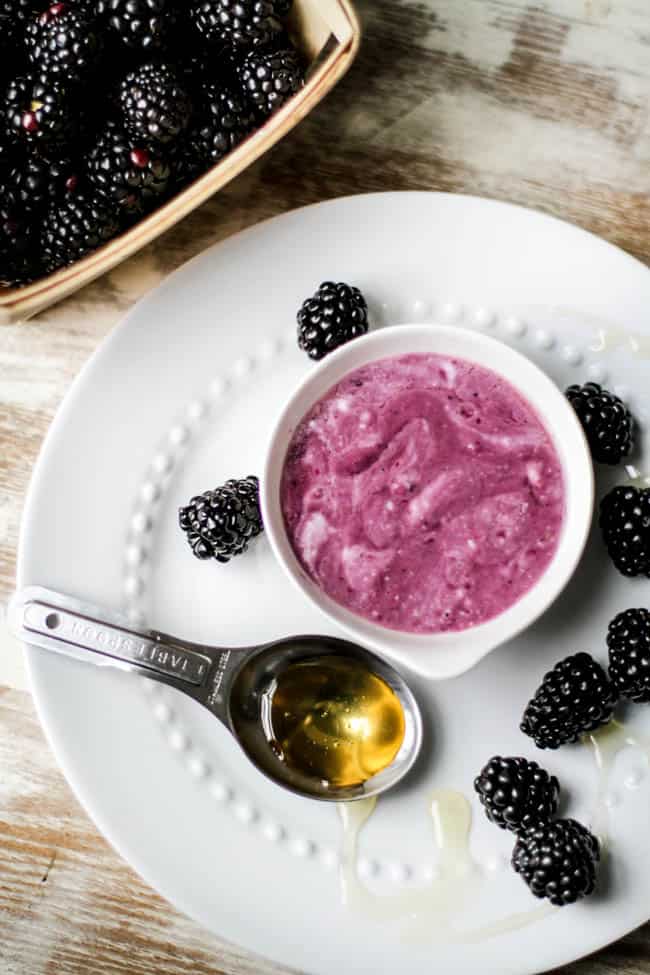 2 tablespoons plain yogurt
2 tablespoons raw organic honey
1/4 cup mixed berries
Combine in a blender and pulse until smooth. Apply to clean skin and leave on for 10-20 minutes before rinsing off.
Blackberry Honey Body Scrub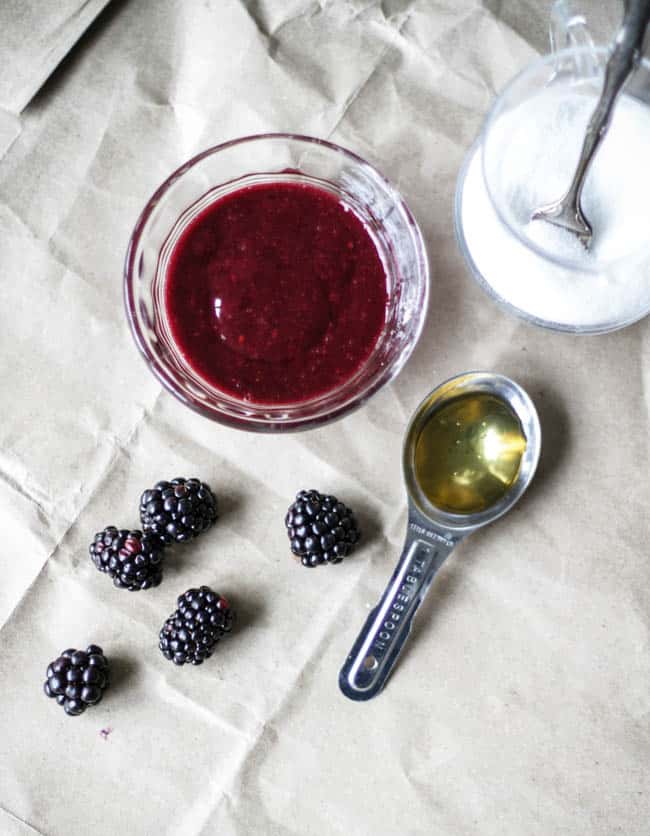 4 tablespoons honey
2/3 cup blackberries
2 teaspoons fine sugar
Mash the blackberries with a fork, or pulse in a blender until chopped. Add in the honey and sugar and mix well. Use this body scrub all over and you can leave it on as a body mask as well for 10 minutes for optimal benefits.
Have you experimented with blackberries lately?
32