Sometimes coffee just isn't enough to get me going in the morning–or in the afternoon, for that matter. I'm not particularly a morning person–never have been–so trying to find ways to wake up and get energized is extra challenging for me. And it's even more important this time of year, when there's so much to do everyday.
While caffeine isn't bad for you, and does have some health benefits, what about other ways to pep up your step? Good news is, there are a lot of high energy foods out there, and I'm not just talking about energy bars. Sure, these foods aren't going to give you enough energy to launch out to space, but they've been shown to increase your mind flow better than other foods. They also won't give you that dreaded "coffee crash" either.
10 Foods to Energize You All Day
1. Almonds
Nuts are filled with important vitamins and protein to power you through the day. Almonds contain high amounts of magnesium and vitamin B, which help convert food to energy. Magnesium also plays a vital role in keeping a healthy metabolism. You can top just about anything with almonds, like this chicken pesto bowl.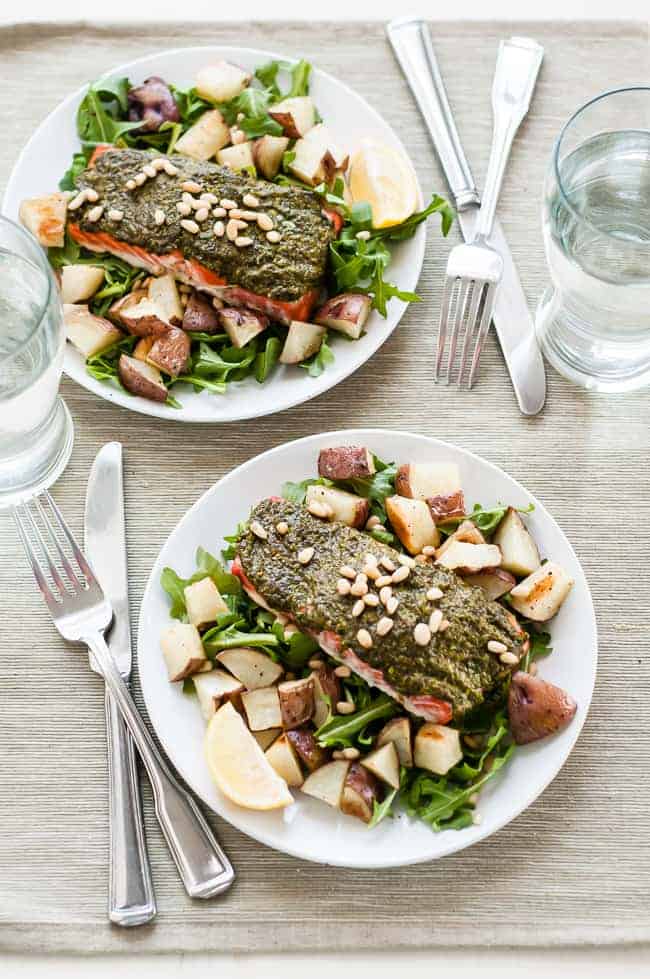 2. Salmon
This fish deserves the gold medal for healthy foods. Full of omega-3 fatty acids, salmon can help improve memory and give you a boost of energy that stays throughout the day–not to mention its heart-health benefits. Next time you're in need of an easy dinner, make this lemon pistachio salmon with parsley.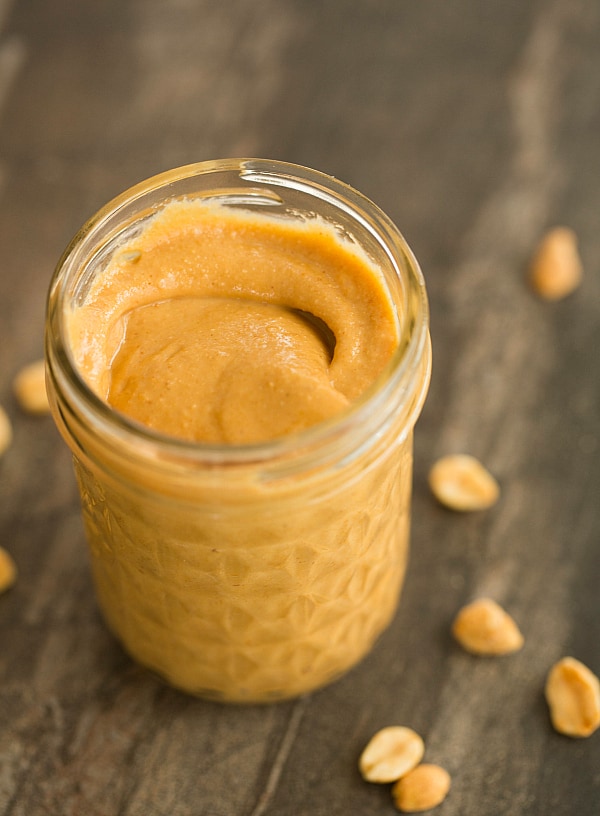 3. Peanut Butter
Most athletes already know about the power of peanut butter. A little goes a long way with its healthy fats, protein, and fiber. It also keeps your blood sugar levels in check, which can help fight hunger. When choosing PB, it's best to choose natural peanut butter, which requires a bit more stirring, but has less additives. Try our homemade peanut butter honey granola bars to pump up your day.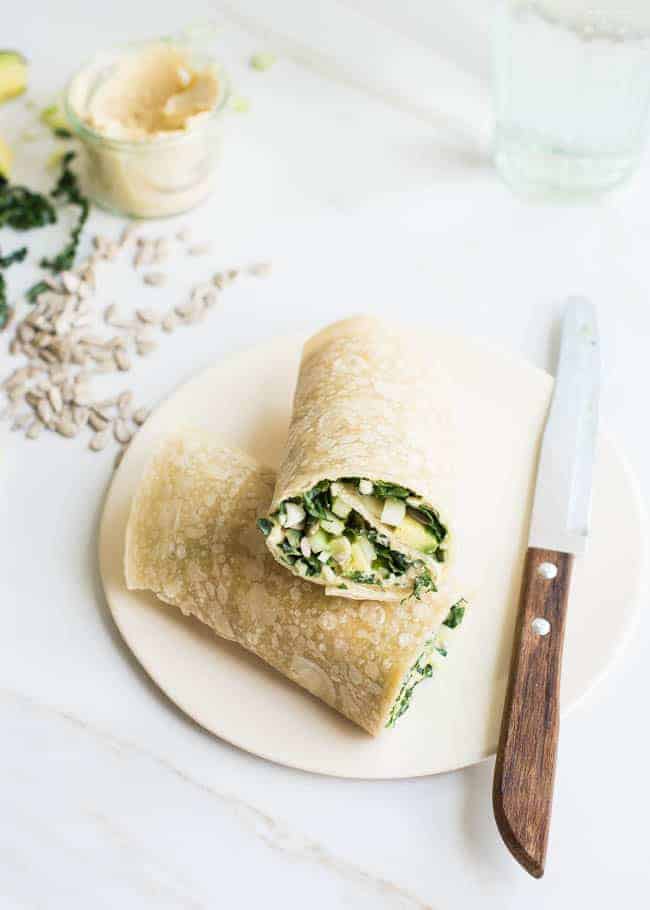 4. Hummus
I love any kind of dip, hummus certainly included. This Mediterranean classic is full of fiber and protein from the beans and can take the edge off hunger while boosting energy. Just like any dip, you can pair it with carrots, celery, pita chips, or use it as a spread. Try this picnic favorite, a hummus wrap with avocado and kale.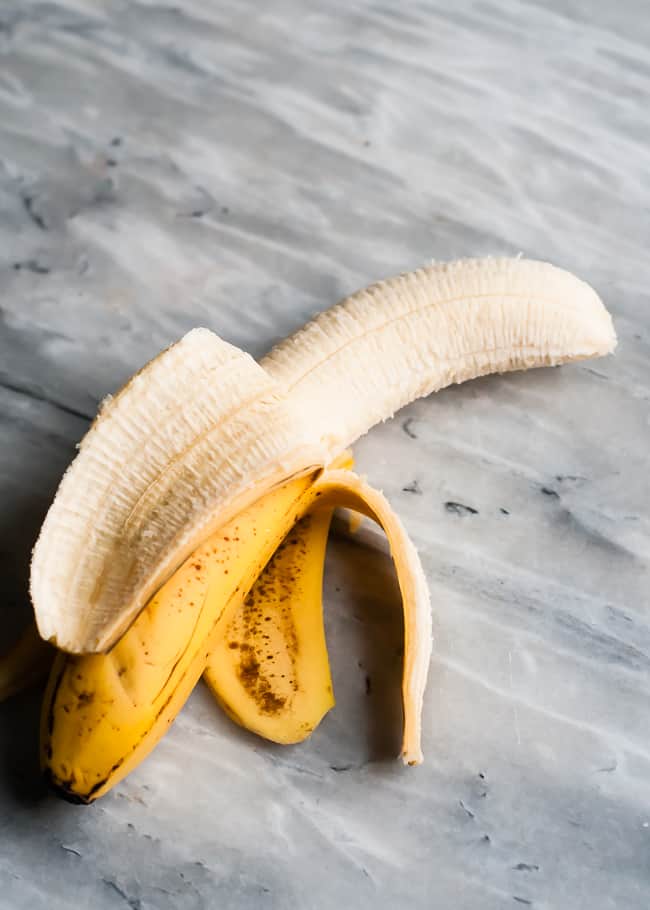 5. Bananas
Bananas aren't only great for curing hangovers (truth), they're a great food to increase your body and mind's energy. Not only are they loaded with potassium, bananas are great sources of fiber and vitamin B. They especially promote prolonged energy and muscle stamina, making them great pre- or post-workout. Have you ever tried a green banana smoothie? No, not underripe bananas, but bananas mixed with loads of healthy greens.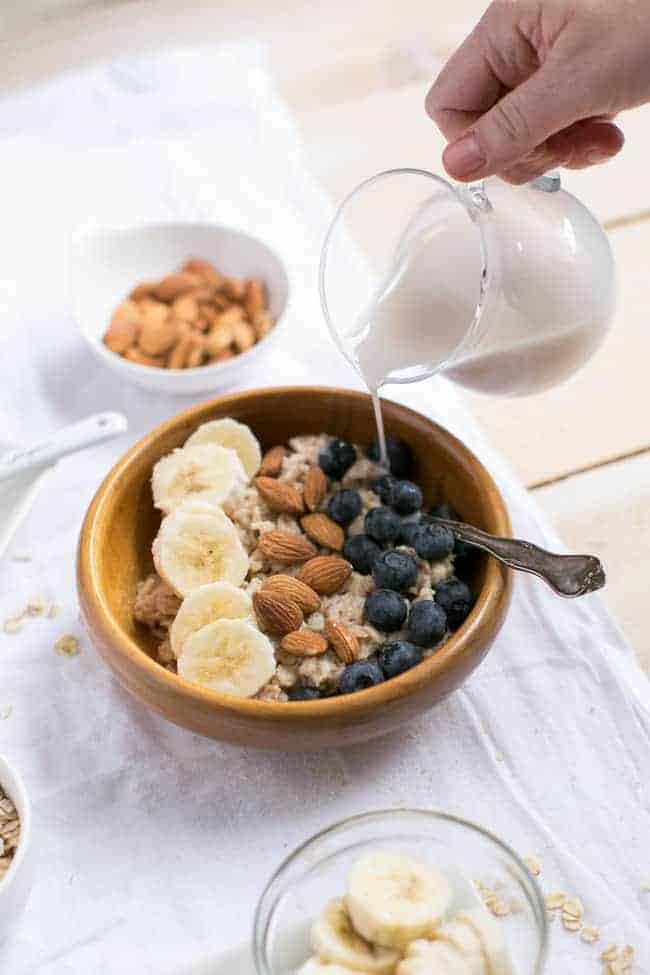 6. Oatmeal
With such a high fiber content, oatmeal keeps you full and energized longer, making it a great breakfast option. Fiber takes a long time to digest, and helping your blood sugar levels remain stable to keep you moving and feeling good. Next time you're in need of a super breakfast that packs a bunch of high-energy foods together, check out our big batch almond butter oatmeal–we love it topped with bananas, blueberries, and almonds.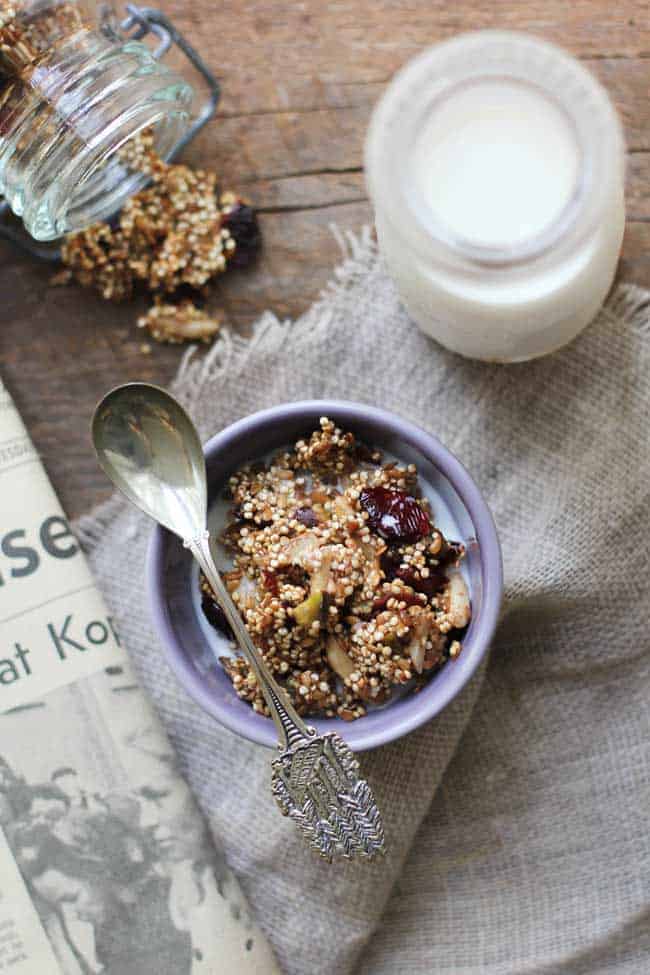 7. Pistachios
Another nut to the rescue! Packed with all the essentials–protein, healthy fats, and fiber–pistachios are a great food for all day energy. Although they are a bit calorie dense, the time it takes you to open them up will slow your eating. You can bring along a bag of nuts on the run to get your energy fix, but you can also use them as a topping for salads, soups, and breakfast bowls. We love them in this homemade quinoa granola.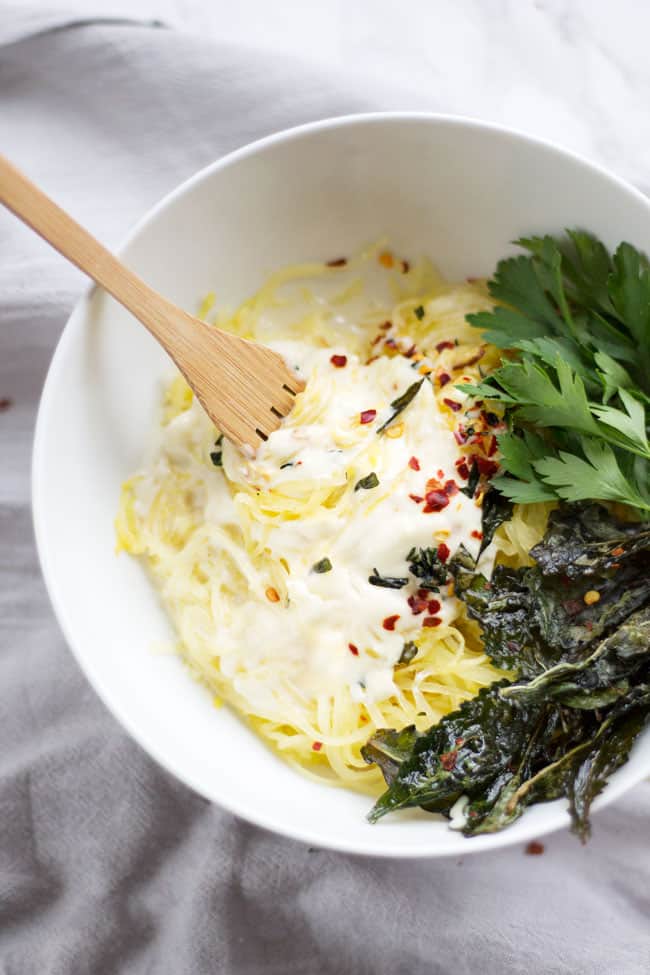 8. Kale
Tired of hearing about the kale craze? Well, it's a craze for a reason. Kale contains the amino acid L-tyrosine, which helps give you mental clarity, as well as loads of antioxidants and fiber to fill you up and help keep your blood sugar stable. Crispy kale leaves give this spaghetti squash alfredo a healthy boost.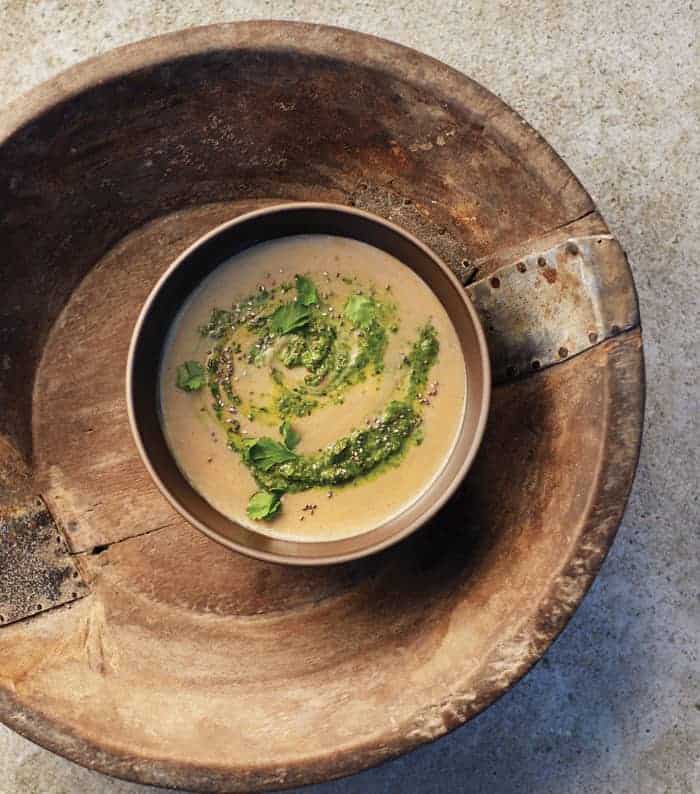 9. Sweet Potatoes
Superior to regular potatoes, sweet potatoes contain healthy carbs and vitamins A and C to give you a sweet boost of energy. There are so many ways you can prepare them–cut them into fries, stuff them, or puree them into a creamy, warming soup with maca.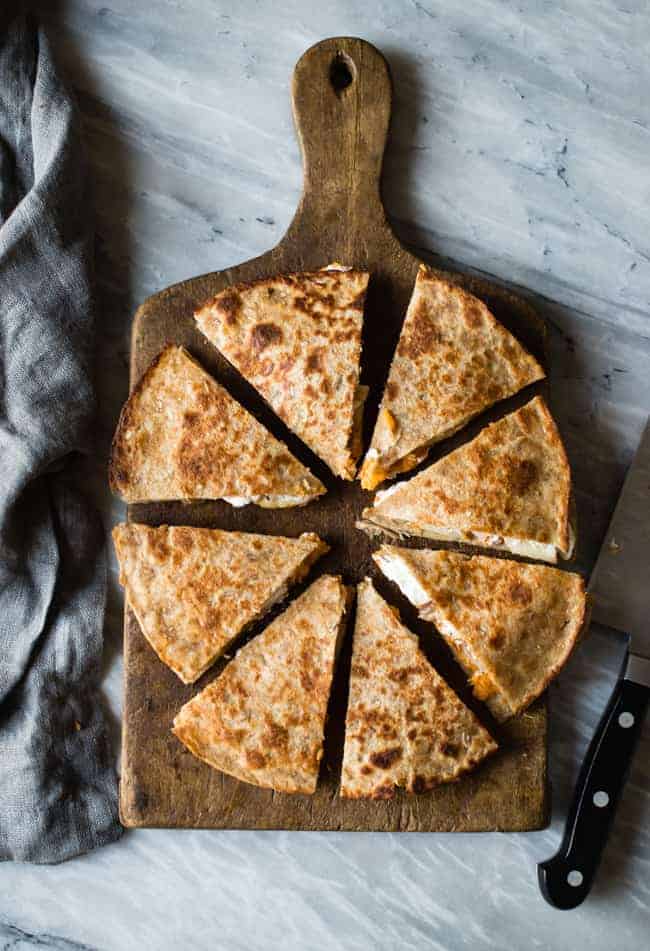 10. Apples
Not only will an apple a day keep the doctor away (supposedly), they'll also keep your energy going throughout the day. They're super high in fiber, taking longer to digest and keeping you full longer. Check out these sweet potato, goat cheese, and apple quesadillas. These bad boys are filled with apples, plus sweet potatoes for a double dose of energy.
4