Pasta salad is one of the easiest throw-together dinners out there, but sometimes it's nice to mix it up—and add some nutrients—with veggie noodles. A spiralizer makes easy work of noodle-izing veggies like cucumbers, zucchinis and sweet potatoes, however the aptly named spaghetti squash is basically Mother Nature's ready-made, low-carb noodle.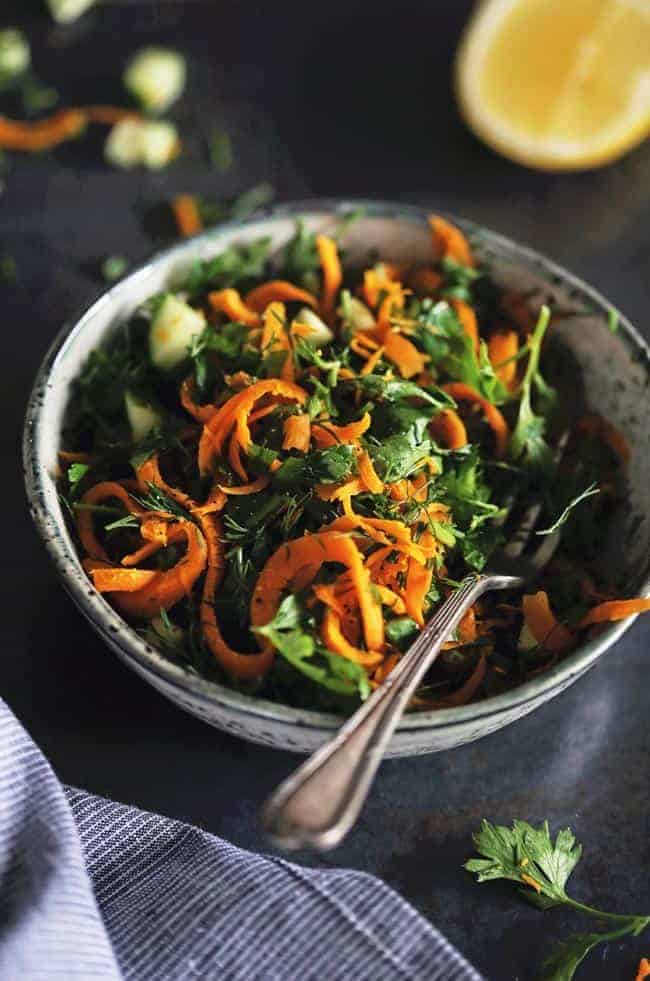 Spaghetti squash contains vitamins A and C, as well as about 9% of your daily fiber and a healthy dose of manganese, which is important for healthy bones, tissue, sex hormones, metabolism and blood sugar regulation. There are only about 40 calories in a 1-cup serving, making it a lighter alternative to just about any recipe that calls for pasta.
To get the "noodles" out from the skin of the squash, it must first be cooked. The flesh pulls out in long strands that look an awful lot like spaghetti. For cold pasta salads, simply cool the noodles and use as is. If you're using warm, the strands can be served right out of the oven, topped with a sauce, meatballs or roasted/sauteed veggies. This cold spaghetti squash salad is reminiscent of your favorite picnic pasta salad, complete with cucumber, parsley and lemon, as well as a handful of fresh, tangy dill—a perfect late-summer dinner that you'll want to make well into fall.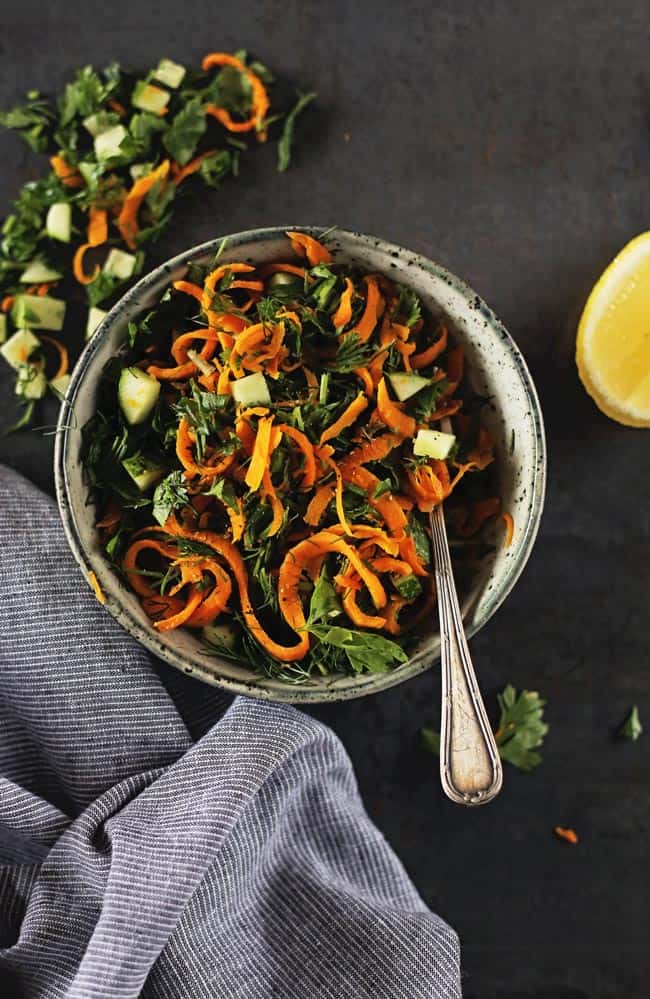 Photos by Ana Stanciu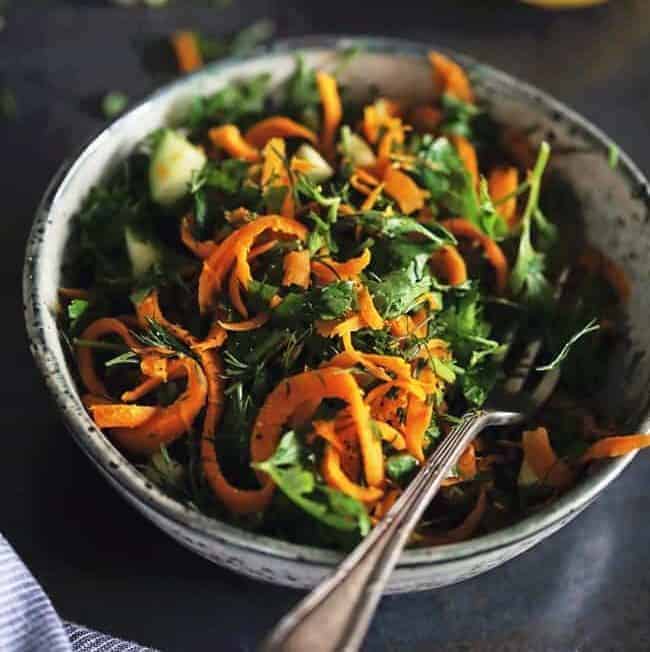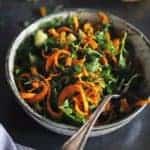 Print Recipe
Cold Spaghetti Squash Salad with Lemon and Herbs
Spaghetti squash serves as the "noodles" in this lemony pasta salad.
Ingredients
1

spaghetti squash

2-3 pounds

1

cucumber

chopped

Handful parsley

chopped

1

scallion

chopped

Handful dill

chopped

½

lemon

juiced

Sea salt and pepper
Instructions
Preheat oven to 400. Slice the squash in half and scoop out the seeds. Place the squash in a roasting pan cut side down. Cook the squash for 30-45 minutes. The squash is done when it is tender. Remove from oven and let cool.

Use a fork to gently pull the squash flesh from the peel and to separate the flesh into strands. The strands wrap around the squash horizontally — rake your fork in the same direction as the strands to make the longest "noodles."

In a large bowl place the spaghetti squash "noodles" and add remaining vegetables and herbs. Top with lemon juice, salt and pepper, toss and serve.
6