We check our food labels all the time for unpronounceable ingredients. The ideal is finding a short list of real ingredients, right? The same goes for our beauty products. No weird 'fragrance' or chemicals, thank you.
So I love finding small businesses like Made On that make skin care products with just three ingredients – shea butter, coconut oil and beeswax. They make the most luxe feeling hard lotion bars – and guess what? Renee, the lovely owner of Made On, is giving you one for free!
Get Your Free Bee Silk Lotion Bar
You can try a Pocket Size Lotion Bar for free; you just pay shipping. Renee's lotion bars are perfect for dry, cracked skin – especially elbows, hands and heels. The bar warms as you rub it on your skin so it feels like a mini massage (without the greasy feeling). The bars come in little tins that are perfect for your purse.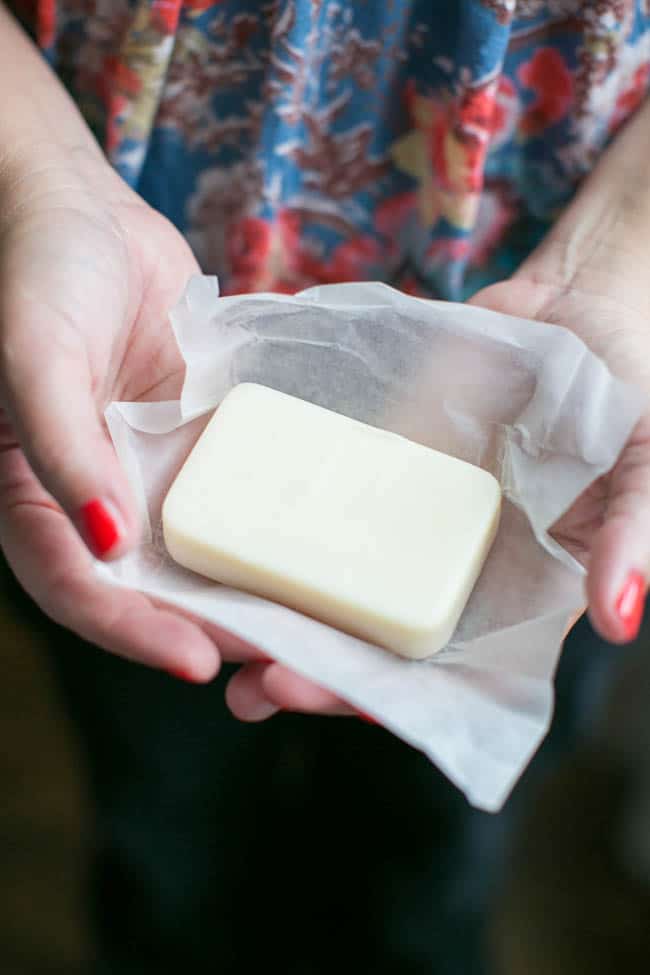 The Bee Silk might be one of the most popular products, but you can also try some of these favorites that are perfect for gift-giving season:
Lip Balm – I love the ones that have a hint of a tint from natural ingredients.
Diaper Rash Cream – the pocket size version is perfect for diaper bags and purses!
Goat Milk Soap – super nourishing for all skin types
All of Made On's products are 100% natural with no added fragrance or preservatives. And all of the products are specifically designed to heal and protect hands and feet so they work great on conditions like eczema.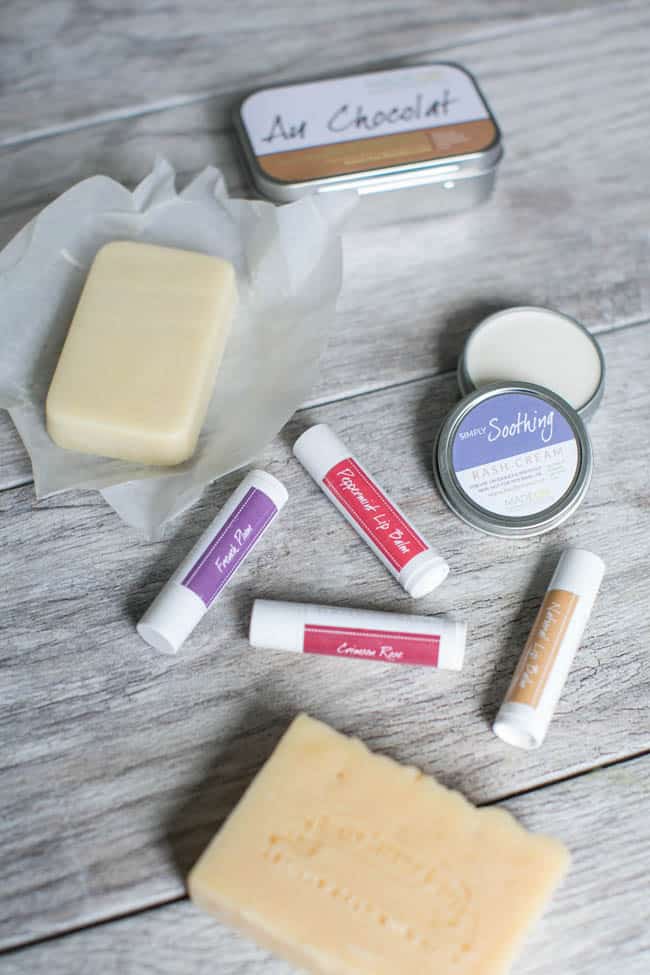 Don't forget your free Pocket Size Lotion Bar – it's a $6.95 value and you just pay shipping. It's a perfect time to stock up for stocking stuffers so let me know what your favorite Made On product is!
1