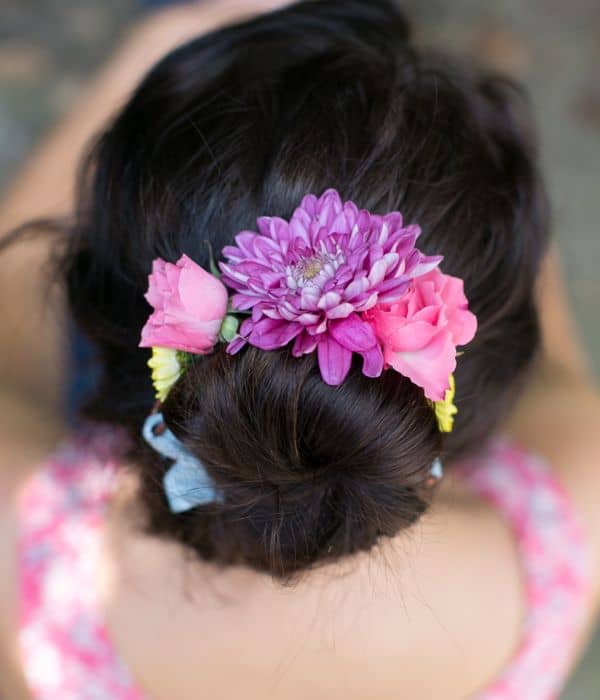 We have the most gorgeous magnolia trees in our yard – they've had big white blossoms all summer! I need to brush up on my tree climbing skills so I can snag a flower for my hair. On second thought, maybe I'll send one of the kids up instead. :)
But aside from your wedding day and Mother's Day, there aren't too many occasions for wearing fresh flowers. I miss high school prom corsages! So it was fun to play with pretty flowers for a couple of recent freelance projects. Both are perfect for girls (like me) who love the look of flower crowns but can't quite imagine wearing one in real life.
Check out the how-to for colorful (and easy) flower bun wrap.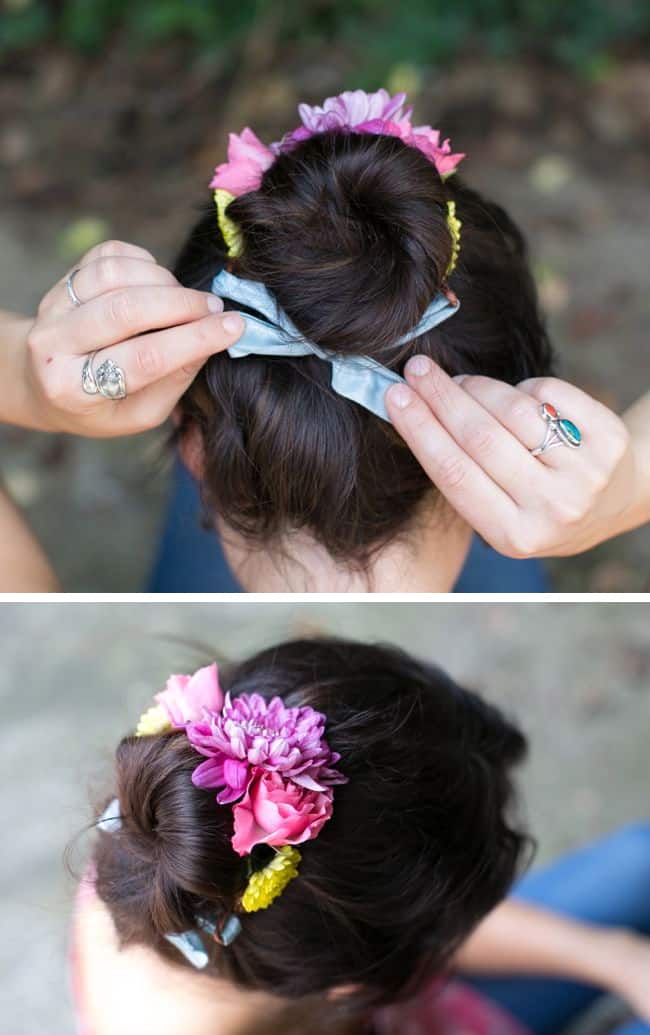 If you don't have long hair you can still wear a flower crown – on your wrist! These pretty flower friendship bracelets on The Sweetest Occasion have just the right amount of boho chic, me thinks.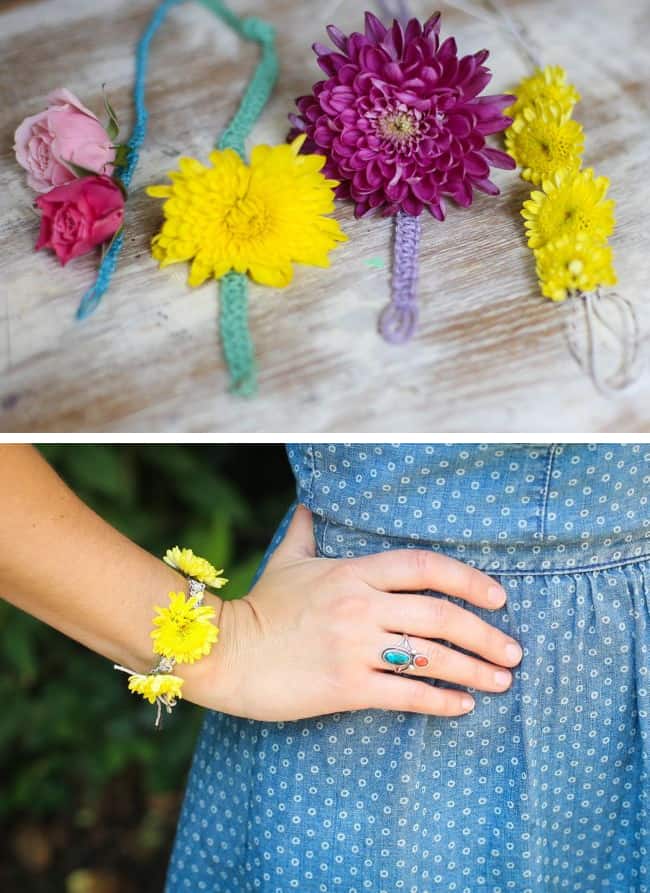 Have you been wearing flowers this summer? Let me know if you've been brave enough to sport a flower crown!
4