Spring has finally sprung and, at least where I live, everything is in bloom. Not only is all the gorgeous color a sight for sore eyes, but all those blooms can be put to good use in a myriad of fun ways. One of my favorite ways to use fresh flowers is by making my own perfume.
You don't need a lot of equipment or supplies to make your own sunny scent—just some flowers from your garden and a few essential oils. Plus, since Mother's Day is right around the corner, this will make an awesome gift for your mom! So break out that pretty spray bottle you've been saving and let's bottle some blooms.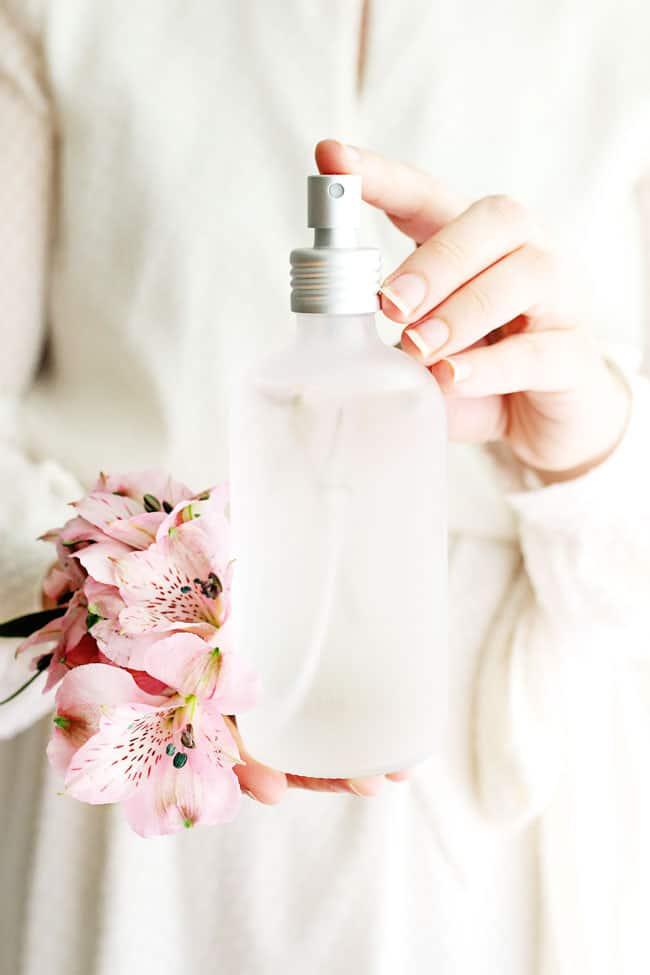 Making your own perfume from scratch might sound complicated, but it's actually a lot simpler than you think. Most perfumes are nothing more than a mixture of fragrance (I prefer essential oils for a soft, natural scent), water and alcohol. Simply mix it all together and spritz!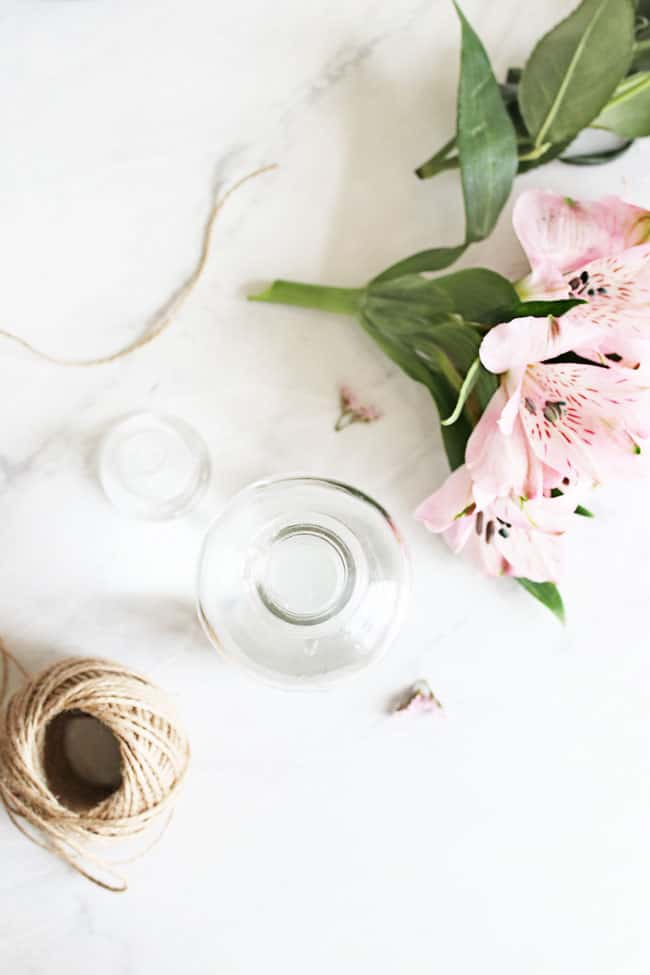 But to make homemade perfume really come alive, you can add fresh flowers cut straight from the garden. Not only does it add depth and a sense of earthiness to your perfume, but it's free and fun—always a plus, right?
How to Make Flower Petal Perfume
Rather than just mixing fragrances willy-nilly, the pros recommend that you layer scents to create base-fragrances, mid-tones and top notes. When you smell a perfume, the top notes are typically the first thing you smell, followed by mid and then base notes. But when making your perfume, you'll want to start with base notes first and work your way up.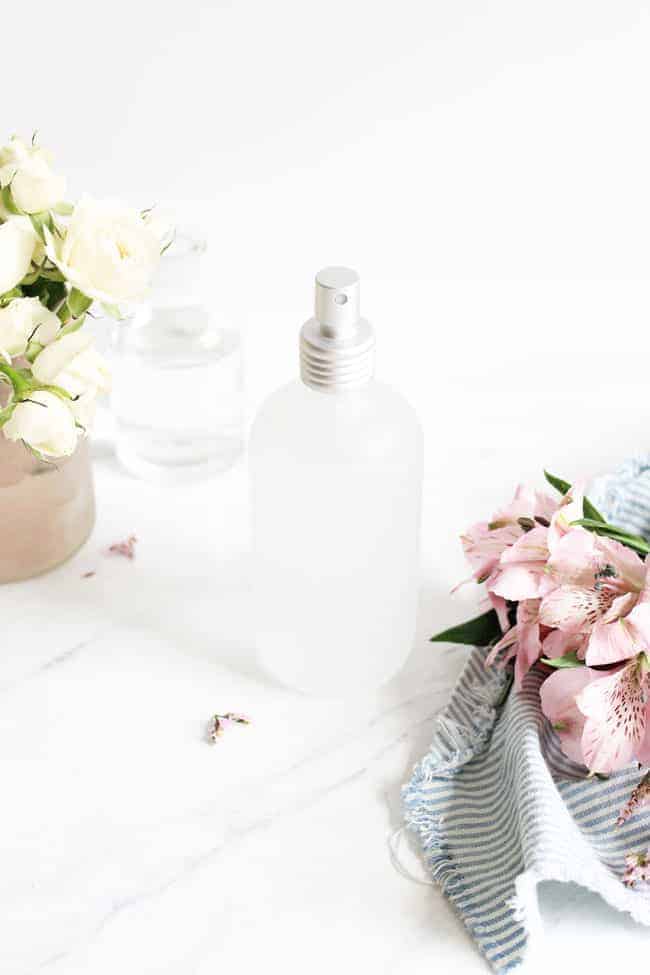 For base notes, think heavier, warm scents like vanilla, cedarwood, frankincense and sandalwood. For middle tones, your typical floral fragrances work well. I like to choose easy-to-find, fragrant flowers from my garden like rose, lavender, honeysuckle and peony. Then finish things off with orange and bergamot for the top notes.
If that's too complicated (I agree!), just skip the layering process and follow your nose. You naturally know what smells good, so trust your instincts and choose whatever fragrances you like. You can't mess it up, I promise.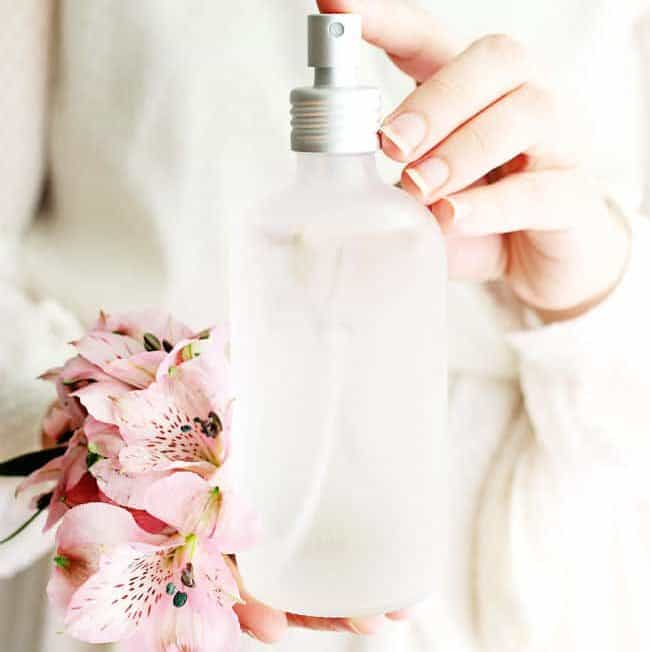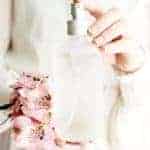 Print
Fresh Flower Petal Perfume
Make a fragrant flower petal perfume using fresh flowers, vodka, essential oils and distilled water. It makes a perfect Mother's Day gift!
Equipment
8 ounce glass jar

Perfume bottle
Materials
1

cup

fresh flower petals

5

drops essential oil

1/2

cup

vodka

3

cups

distilled water

Glass jar

Glass spray bottle
Instructions
Decide what scent you're going for. This is a great time to scope out your garden (or head to a friend's house and ask to use some of her flowers) and play with different fragrance combinations.

Place flower petals in a glass jar and cover with vodka. Let sit for 24 hours.

Using a spoon, mash the petals to release the oils, then add the distilled water. Cover and let sit for another 7 days. Every couple days, check on your concoction and use a spoon to mash the petals even further.

Strain the mixture into a glass perfume bottle and store in the fridge when you're not using it.
Notes
To use, shake the mixture to blend the oils and spritz on pulse points.
176