I have 2 major phobias. One is falling down the stairs (this is not helped by the super steep, scary stairs in our current rental). The second is chopping things with big knives. So I usually avoid buying whole pineapples because, well, they scare me. Prickly outside + lots of chopping = disaster waiting to happen.
BUT. Someone finally showed me how to properly cut one, and it's waaaay easier than my old method. It has opened up a whole new world of tropical flavors! Here's how to do it: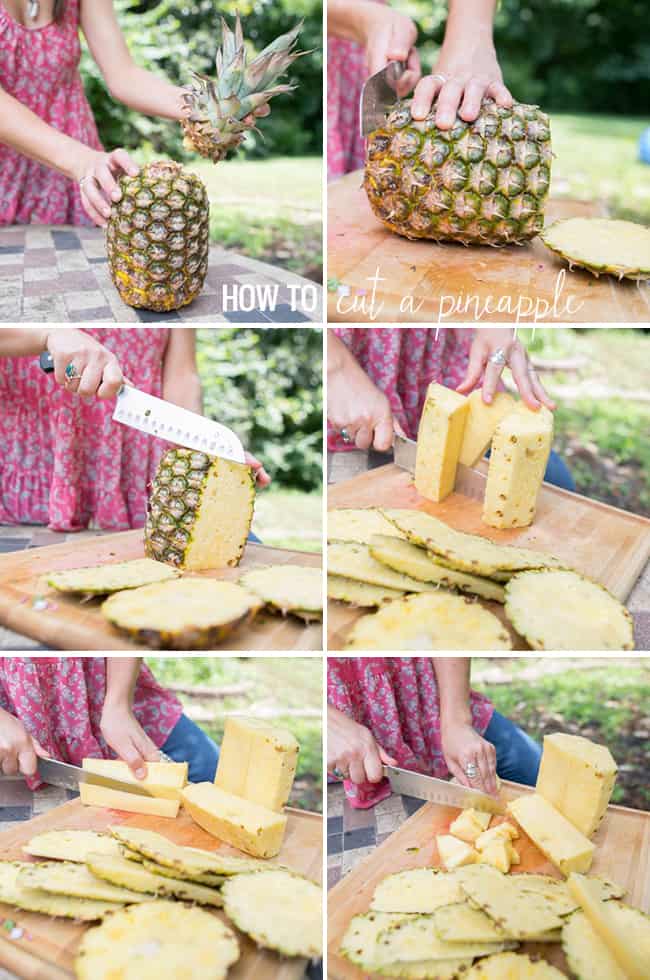 First, twist off the top. Then slice off both ends. Stand the pineapple on one end and remove the outer layer, cutting down and around the pineapple. Cut the pineapple into quarters. Remove the hard, inner piece of each section and cut into chunks. Easy peasy!
I have been OD'ing on pineapple since a recent cooking class at Whole Foods. Have you ever taken one? I think cooking classes are the perfect recipe for eating your way through summer.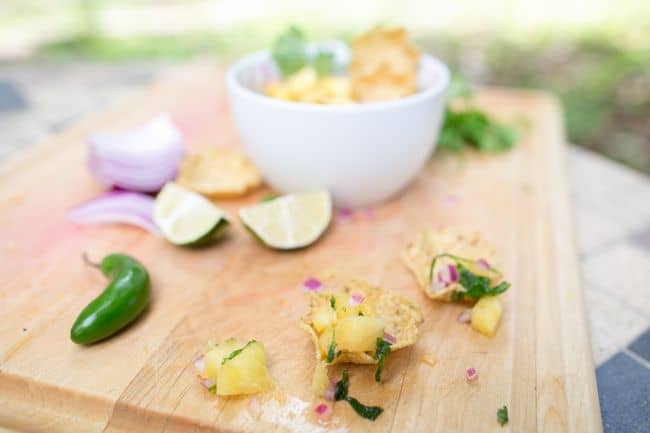 Fresh Pineapple Salsa
2 cups diced fresh pineapple
1/2 cup chopped cilantro
1/4 cup finely chopped red onion
1/2 serrano pepper, stemmed, seeded and finely chopped (note: In my first attempt I used a whole pepper and it was a fiery salsa! Half of a pepper is more my style. If you don't like a bit of heat, you can leave this out.)
Juice and zest of 1 lime
Pinch of kosher salt
Combine all of the ingredients and let flavors blend at least 30 minutes before serving.
1