Masks are part of my weekly skincare routine, and I like to change things up based on my skin's current needs. It's fun to incorporate fresh ingredients from the fridge like avocado and yogurt if my skin feels dry. Right now I'm adding clay to everything. Including this DIY facemask that will leave your skin soft and flawless!
An at-home facial on Friday is the perfect way to unwind after a long week. I highly recommend drawing a bath, mixing up a facemask and relaxing with a glass of wine. Stress doesn't stand a chance.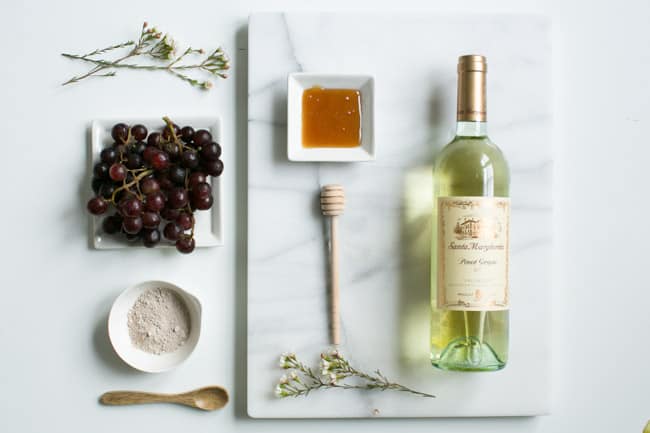 Inspired by the anti-aging properties of wine, this facial incorporate the antioxidants in red grapes and Santa Margherita USA wines to smooth wrinkles and fight free radicals for healthy, glowing skin.
Wine is often paired with food so why not pair it with skincare for beauty inside and out? Wines definitely have character, and Santa Margherita is crisp, complex and confident. So pour yourself a glass of wine and enjoy this facemask!
Wrinkle-Smoothing Wine Face Mask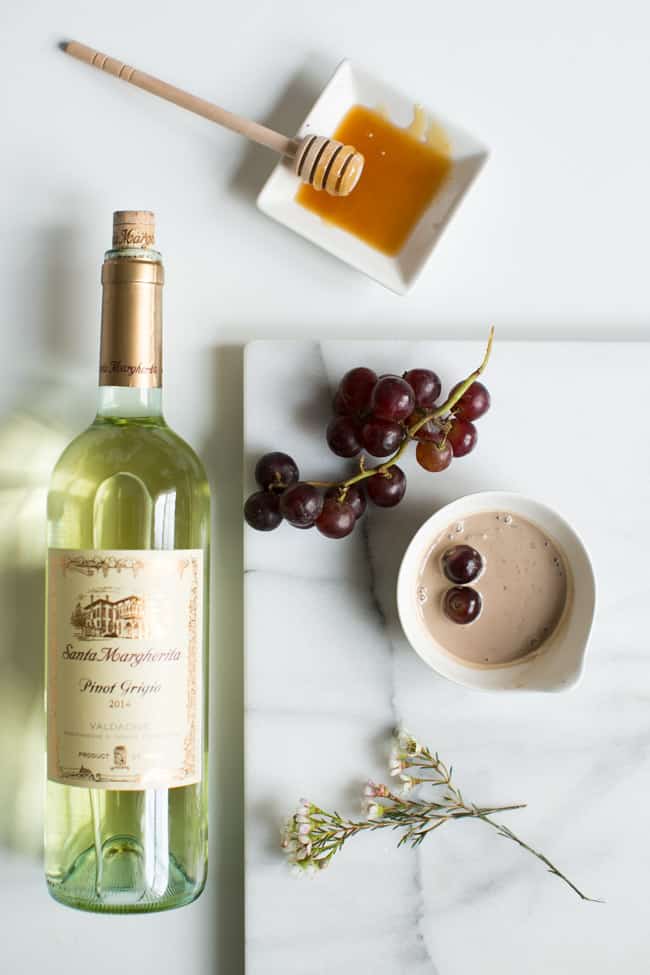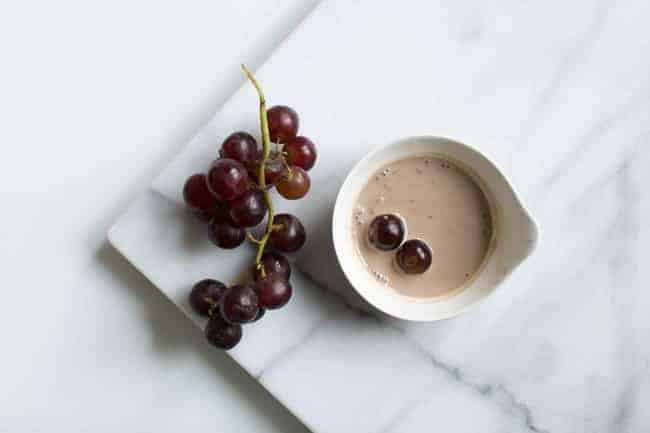 2 tablespoons Santa Margherita wine, red or white
Handful of grapes
1 tablespoon white cosmetic clay
1 teaspoon honey
Resveratrol, a powerful antioxidant found in the skin of red grapes and wine, is a potent anti-aging ingredient. The antioxidant not only helps repair the effects of UV damage and pollutants (the lovely things that age our skin) but it also helps your cells produce more of its own natural antioxidants. Which means it can scavenge even more free radicals. Combine it with clay, which acts like a magnet to draw out impurities and yogurt to exfoliate and hydrate.
Combine clay, honey and wine together in a non-metal bowl. Squeeze a few grapes to add their fresh juice. Mix until you have a smooth consistency, add more wine if needed. Spread the paste evenly on to a clean face and neck, avoiding the eye area. Relax and let the mask penetrate for 10-15 minutes. Rinse and follow with moisturizer.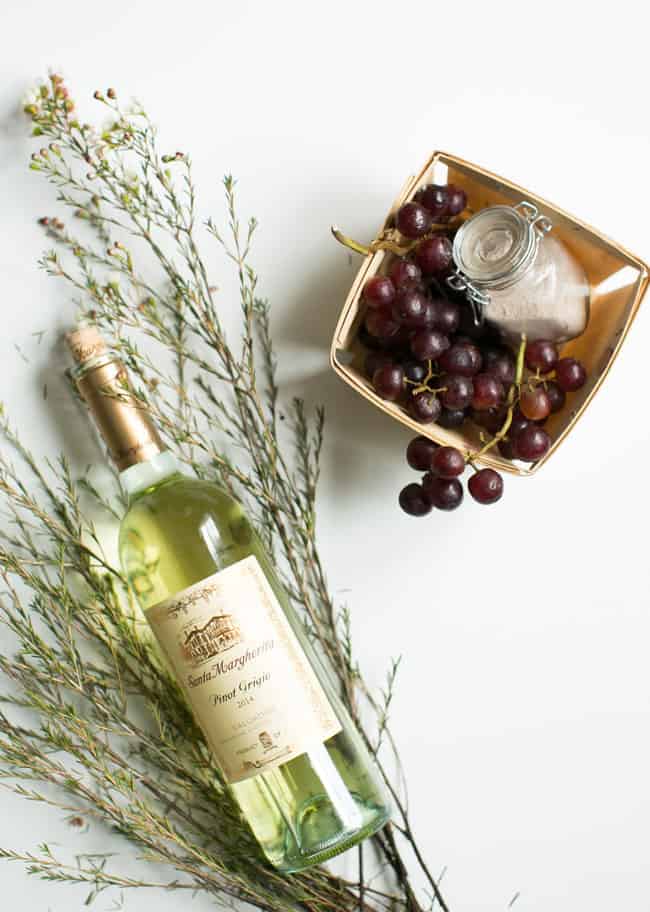 Package up a bottle of wine, grapes and clay for an easy gift or invite a few friends over for a pampering ladies' night in!
12