I recently asked a make-up artist friend to help a mother out. It's too easy to start the whole "I don't have time" excuse and go out the door every day thinking no one will notice. Before you know it you're in a track suit eating ice cream out of the carton. (I may or may not have done this recently. Minus the track suit.)
Here's a five-minute routine that makes a shockingly big difference. (Yeah, that before/after is SCARY.)
5 minute face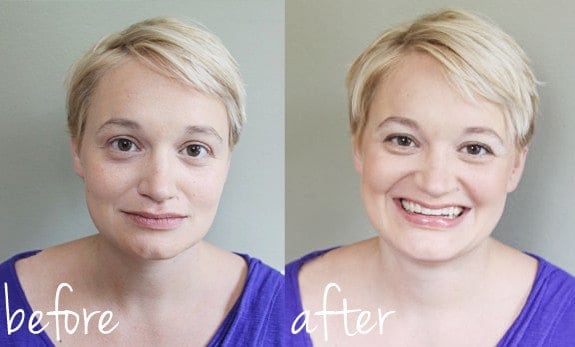 I've never been a big fan of wearing make-up, but I have to admit, this felt really good! When I've had my make-up done before (like at the Clinique counter) I can't wait to get home and wash it off. It feels so heavy and not me. With this make-up I felt like me … only better!
Step 1:
Moisturize. I'm an old school gal still using Olay.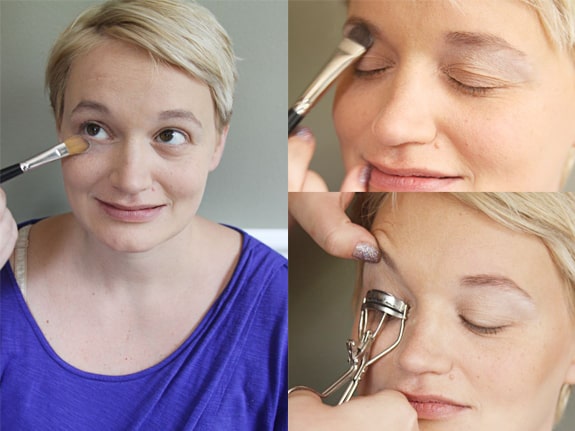 Step 2:
Attack the under eye circles. I splurged on Bobbi Brown's 3-step coverage and love it.
Step 3:
Using a foundation brush, apply your daily foundation.
quick tip: You can DIY a tinted moisturizer by using half of the amount of foundation you would normally use and mix it with your daily SPF moisturizer. Great for a softer every day look and it feels amazing!
Step 4:
Use eye make-up primer if you have it. (This was part of my Bobbi Brown splurge.)
Step 5:
Apply eyeshadow lid color. I used a nude color that blended well. If you're not used to wearing eye make-up (like me) this is a good way to ease into it.
Step 6:
Apply a highlight color for your brow. I used a matte off white color, and it really helped my eyes pop!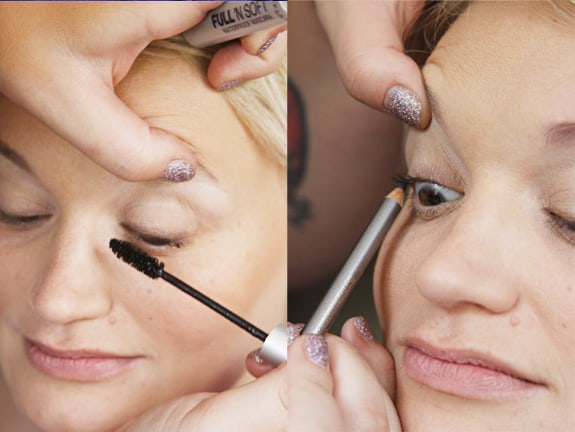 Step 7:
Curl your lashes! Using an eyelash curler really opens your eye and makes your lashes appear longer. Then apply mascara.
Step 8:
Apply a black/charcoal grey pencil at the base of your lashes. It gives the appearance of thicker lashes from the root.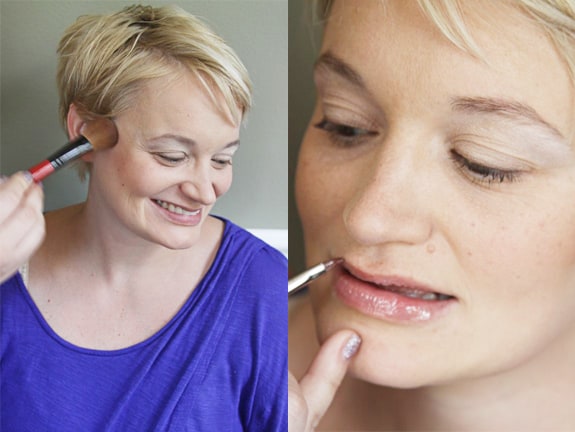 Step 9:
Use bronzer to define the natural shadows of your face. You don't even need to add blush.
quick tip: if you are really pressed for time, just use mascara, bronzer, and chapstick – and you'll still look good!
Step 10:
Lots of ballet slipper pink gloss!
Here's the After shot one more time (ignore the clothes – that's next!):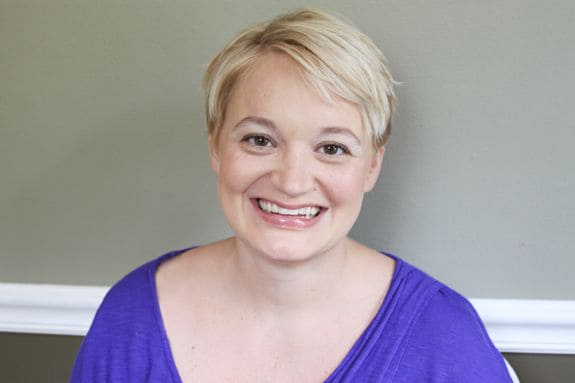 Want to learn more? I'm all about the easy routines so read one for 5 more 5-minute make-up tutorials.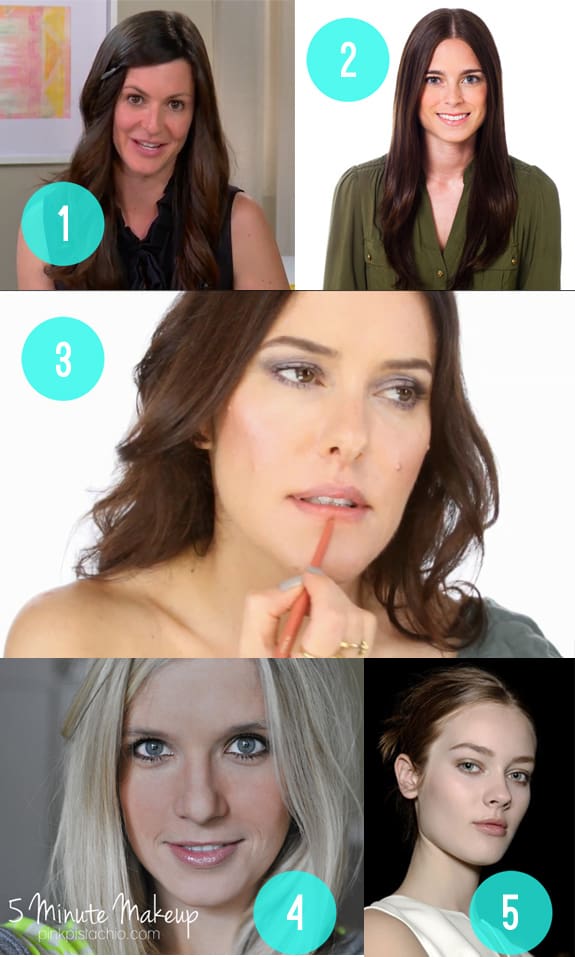 1. The Five Minute Face – Whoorl | 2. Pretty Simple Five Minute Face – Camille Styles | 3. Chic & Simple 5 minute makeup look – Lisa Eldrige | 4. Fabulous in Five – Pink Pistachio | 5. Five Minute Morning Makeup – The Fashion Spot
1