Ok, so you don't have to be a world traveler to enjoy today's post. Wherever you go this summer (did anyone make it to the Olympics?), these travel journals will keep you inspired. I'm working on my own travel journal right now! I particularly love #2 because I am a big fan of miniature things, especially paper crafts. Making mini projects means I use less of my prized paper goodies and can enjoy them longer. Which journal style are you drawn to?
5 DIY Journals for Travelers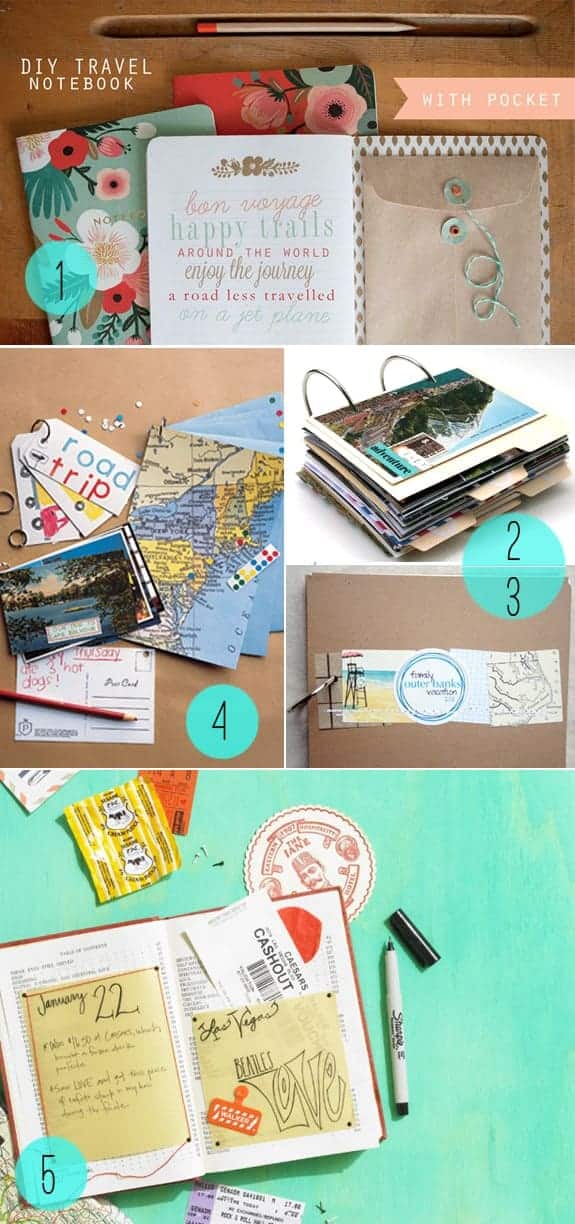 1) Travel Notebook with Pocket 2) Alaska Travel Album 3) Heading Out of Town 4) Travel Games 5) Road Scholar Travel Journal
Where are you headed this summer? Do you plan to keep a journal?
23