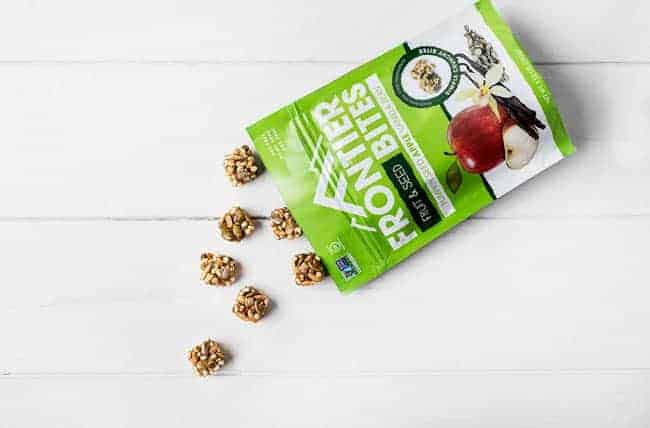 We're nearing the end of January. How are those New Year's resolutions going? It's easy to vow to eat better after overdoing it during the holidays, but this is when you really put your resolutions to the test. One of the best ways to stay on track is to ditch unhealthy temptations and replace them with healthy snacks—and what's even better is when those healthy snacks are just as tempting as the chocolatey granola bars and chips you used to snack on.
Enter: Frontier Bites. They come in resealable pouches that are perfect for tucking into your purse or stashing in your desk at work. These fruity, crunchy little bites are made with only 8 (all-natural!) ingredients, 0 grams of refined sugar, and they have 110 calories or less per serving. We love that! And they come in five mouthwatering flavors:
Pumpkin Seed Apple Vanilla Bean
Cashew Cranberry Orange
Macadamia Pineapple Coconut
Almond Blueberry Lemon
Pecan Cherry Cinnamon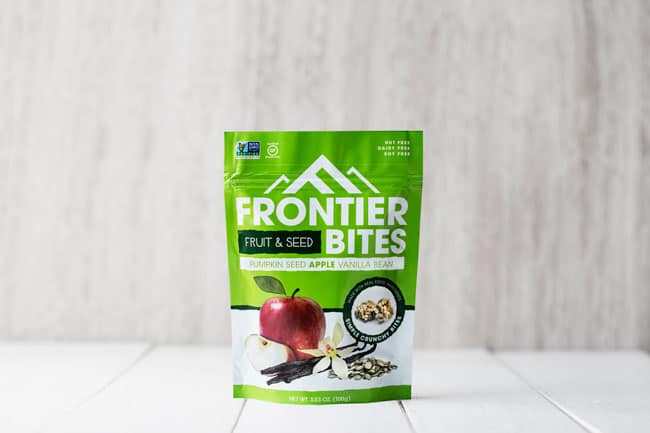 Made with millet and brown rice, they're a great source of healthy whole grains, while nuts and seeds add a protein boost to keep you satisfied until your next meal. Every variety is non-GMO verified, soy-free, and dairy-free, and the Pumpkin Seed Apple Vanilla Bean is also made without nuts.
Purchase Frontier Bites online or use their store locator to find a retailer near you.
Frontier Bites Giveaway
Frontier Snacks is teaming up with Hello Glow to give two of our readers a Frontier Bites prize pack, including a $25 Amazon Gift Card, a Frontier Snacks Tank Top, and 5 Packs of Frontier Bites (1 of each flavor). Enter to win in the form below.
0