Healthy snacks don't have to be boring. These fruity frozen yogurt bites are as fun as they are healthy and delicious. (And they aren't just for kids!) I am a fan of easy-to-make snacks that are also easy to eat. These little bites don't take long to make – the hardest part is not opening the freezer a dozen times to see if they're ready yet.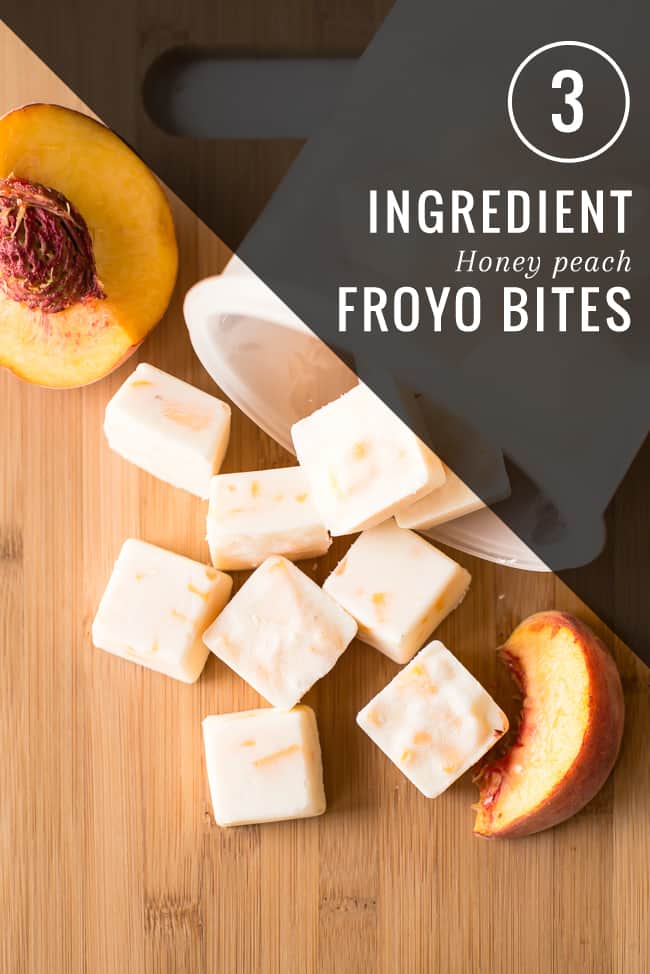 You only need three all-natural ingredients to make these yummy, frosty fro-yo bites. All you need to do is mix yogurt with a little honey and chopped fruit and place in small ice cube trays. I like smaller trays that are make bite-size cubes more than traditional trays.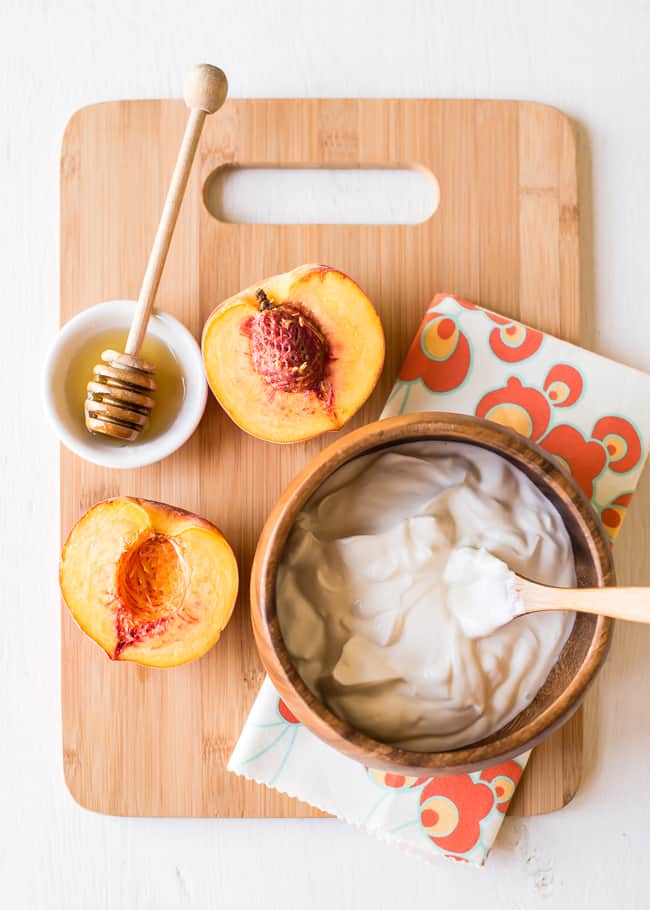 Alternatively, you can dip small chunks of fruit into the yogurt and place on a parchment-lined baking sheet and freeze them. It takes a little longer to do, so I like the ice cube tray route a little better.
A few more frozen yogurt tips:
Use ripe, sweet fruit
Cut fruit into small pieces because big frozen chunks of fruit are more difficult to eat
Store the cubes in an airtight container. They should keep a month or more, if they aren't eaten first!
Double or triple the recipe and turn into popsicles or push pops.
I found my ice cube trays at IKEA. (In case you were wondering.)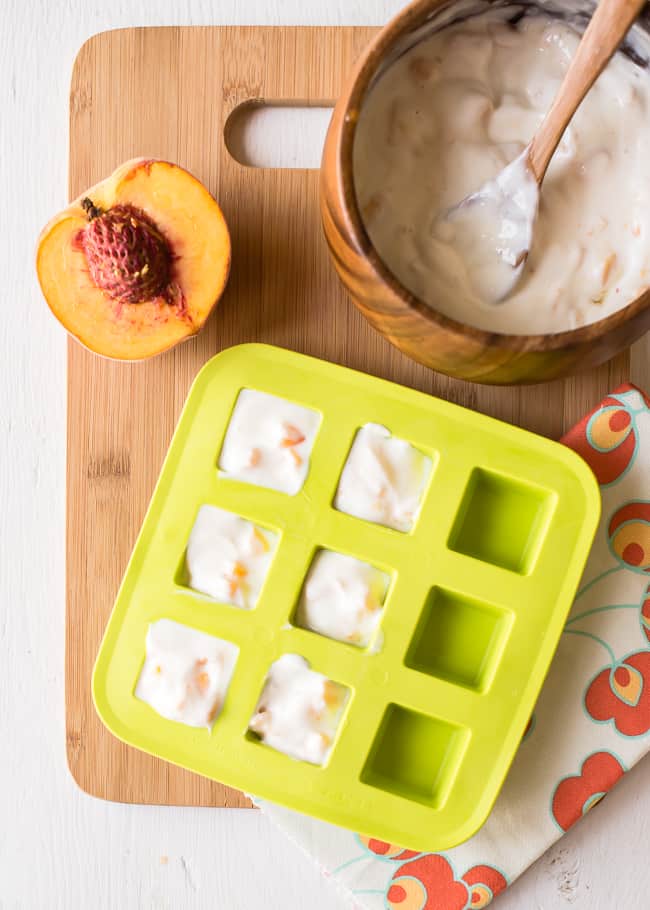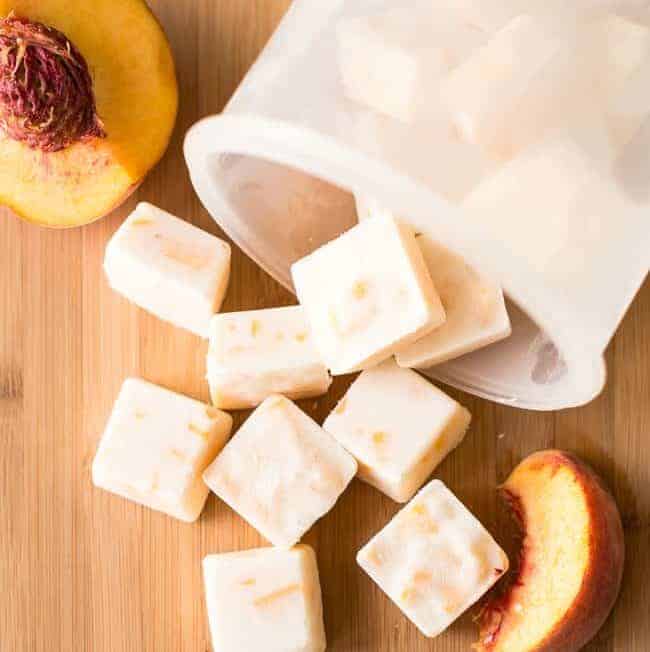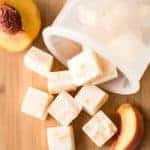 Print Recipe
Honey Peach Frozen Yogurt Bites
These frozen yogurt bites are made with just three natural ingredients and are the perfect snack.
Ingredients
1

cup

plain yogurt

1

large peach half

diced (about 1/2 cup)

1

tablespoon

honey
Instructions
Mix everything together in a bowl and spoon into several small ice cube trays. Freeze until sold. Pop out and transfer to an airtight container. Keeps well for about a month.
7