My obsession with chia seeds started innocently enough. At first it was just a spoonful in my smoothie here or sprinkled on some toast there. If I'm being totally honest, I mostly kept them at arm's length because I couldn't tell what to make of them—are they a seed or a pudding, a condiment or a meal? It's a mystery.
But then one day I stumbled onto an article talking about the nutritional benefits of chia seeds and my intrigue turned into full-blown obsession. Surprisingly, these little seeds are nutritional powerhouses. Just two tablespoons of chia seeds contain up to 11 grams of fiber, 4 grams of protein and 3 grams of omega-3 fatty acids. Not to mention significant amounts of phosphorous, calcium and zinc. And now instead of worrying about how to eat them, my only problem is how to eat enough of them.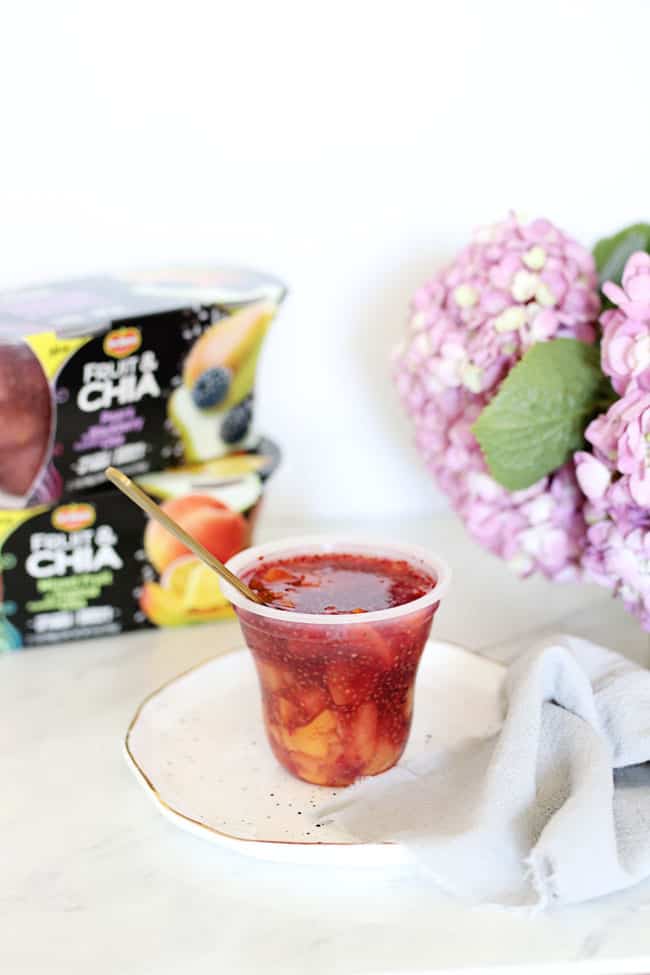 Not only are chia seeds loaded with fiber, protein and healthy fats, but they also contain other vitamins and minerals. In fact, they're so beneficial to overall energy and vitality, the name "chia", which originated with the Mayans, actually means "strength". And for that you can thank their omega-3s, antioxidants and good-for-you vitamins and minerals like iron, fiber, and calcium, which provide an all-day boost of nutrition.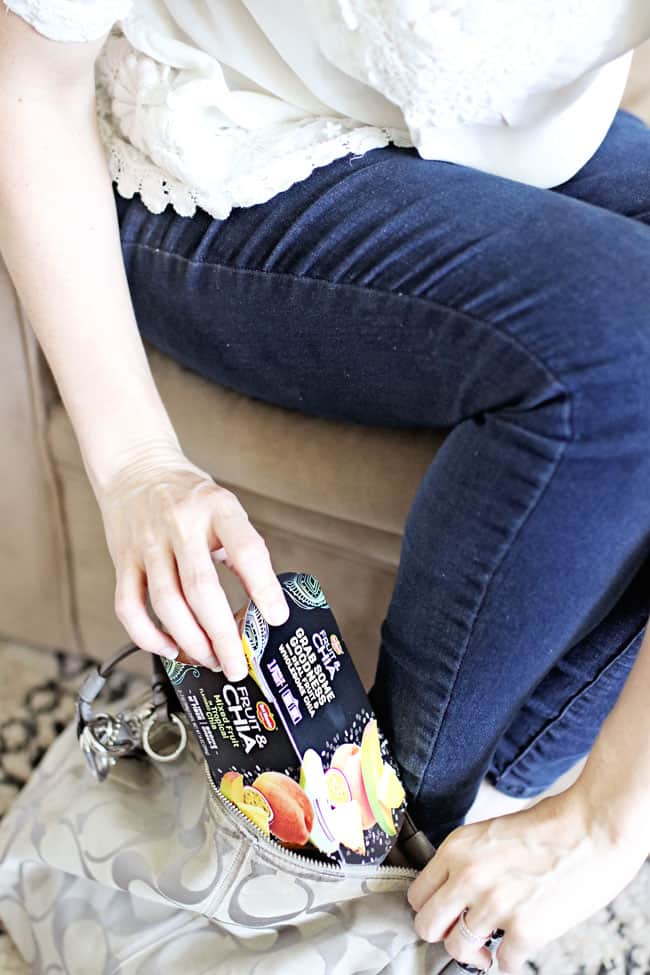 Before, I was limited to eating them in smoothies and salads, but with Del Monte Fruit & Chia I can snack on them throughout the day. Whether I'm running out the door for work or trying to refuel after an early morning workout, Fruit & Chia cups have definitely changed my daily routine for the better. I can simply grab one and enjoy it as I get ready for the rest of my day, or toss them in my bag and eat one on my way to the office.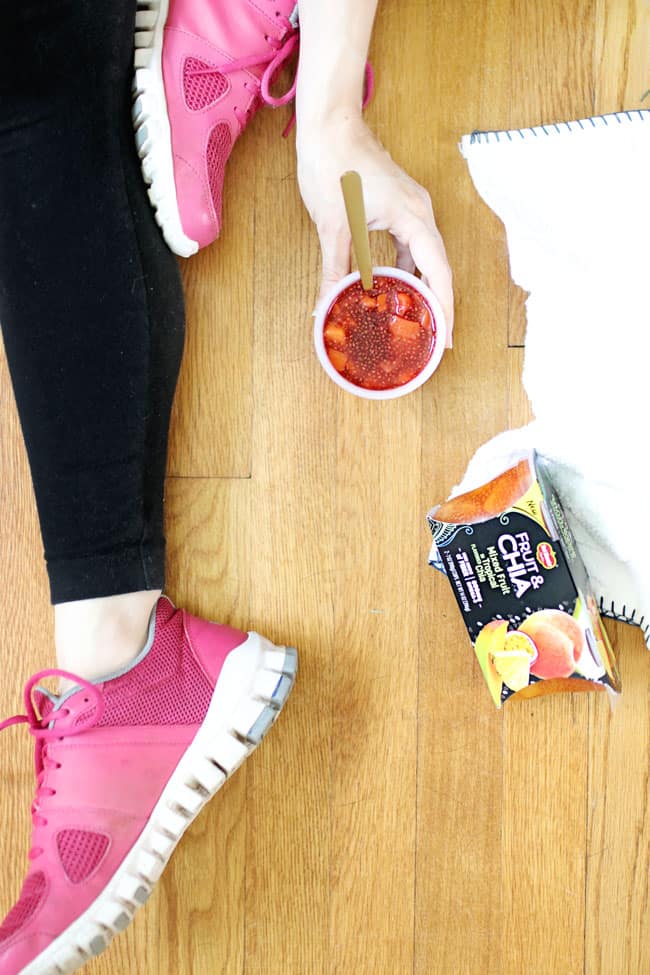 I especially like to keep a couple on hand for when the mid-afternoon energy slump hits and I need something to get me through until bedtime.
With flavors like Peaches in Strawberry Dragon Fruit and Pears in Blackberry, and a whole serving of fruit in each cup*, Del Monte Fruit & Chia makes for a healthy snack. I love to add a dollop of whipped coconut cream and a little bit of cinnamon, and I have myself a vitamin-packed dessert.
*Each container has 1 serving (1/2 cup) fruit per USDA Nutrient Data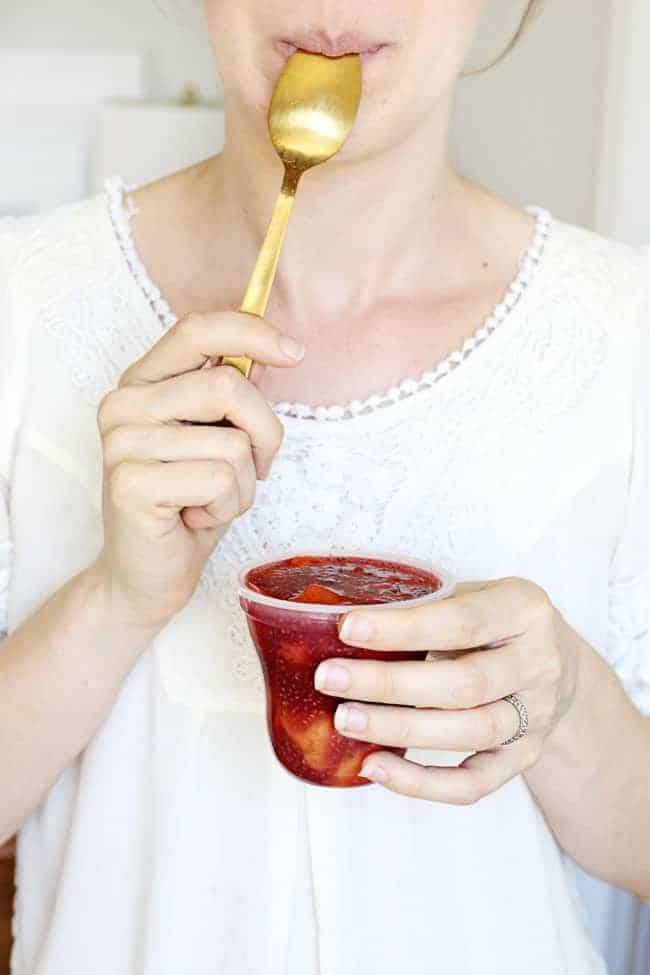 Are you looking for ways to incorporate more chia seeds into your diet? You can purchase Del Monte Fruit & Chia at your local grocery store and enjoy chia seeds on the go.
13