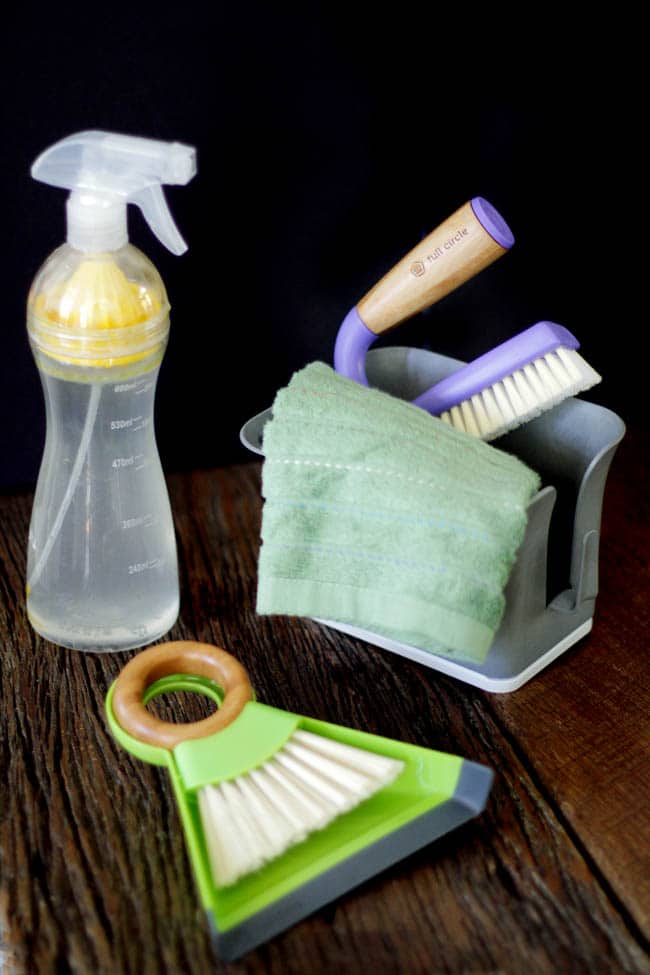 We're sure many of you dread cleaning. But you know what helps? Stylish, natural cleaning tools. With Full Circle Clean Team, you know the products you are using are the best possible, and that their manufacturing process doesn't harm the planet.
Full Circle is the result of a vision shared by a group of friends: a brand that balances style, function, sustainability and affordability in every single product. Their philosophy is that a product's life should be cyclical rather than linear. Products made from materials that come from the earth can have long, functional lives, and then return from where they came, rather than amassing in a landfill.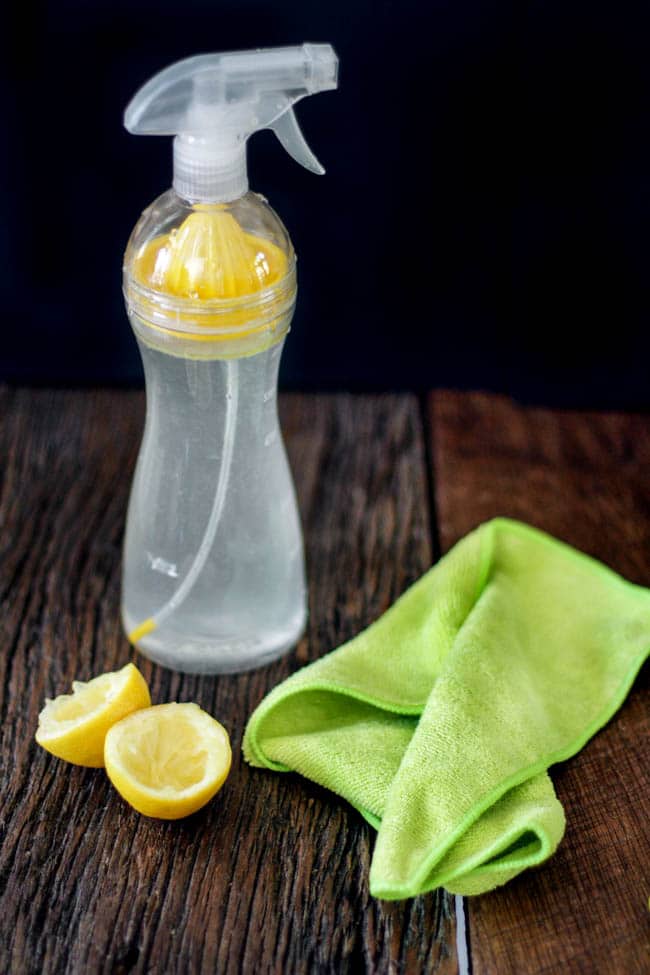 Full Circle includes the Clean House Green House guide with its Come Clean Natural Cleaning Solutions bundle. We used these directions to make a cleaner that was gentle on our car's upholstery. I had forgotten what the floor mat looked like under the grime of crushed raisins. If this sounds familiar to you, try this simple cleaning recipe to deodorize your car's surfaces:
Car Interior Surface Spray
1/2 Cup Vinegar
Juice of 1 Lemon
1/2 Teaspoon Olive Oil
Directions: Place ingredients in spray bottle, fill with warm water, and shake.
Full Circle Cleaning Supplies Giveaway
We've teamed up with Full Circle to bring you a giveaway to make your home shine. One winner will receive:
Come Clean Natural Cleaning Solutions, an eco-friendly set for your many household and garage cleaning needs. It includes two spray bottles, one mixing container, two juicers, one microfiber cleaning cloth, one Clean House Green House guide, and reusable stickers for labeling your mixtures. Perfect for the DIY-er in you!
Tiny Team is a mini brush and dustpan set that's perfect for miniature messes such as crumbles or a small spill. You can store it virtually anywhere, and it's the cutest thing to watch little hands "help" clean up their own messes, such as the 97 gold fish crackers they spilled (then stepped on) in the back seat.
Grunge Buster grout and tile brush has the perfect shape to clean those hard-to-reach surfaces, plus it's easy to hang for storage. The outer softer bristles clean tile, while the tough narrow middle bristles do a killer job on grout. Also works well to get smashed raisins off your mini van's rubber floor mats. The car is now clean! But for how long….
Hello Glow received product for review purposes. All opinions are 100% ours.
0