Garlic is the true OG of superfoods. Before we were having açaí bowls for breakfast and sprinkling chia seeds on everything, there was garlic. With its antibacterial and anti-inflammatory medicinal properties, it can alleviate many common ailments inside and out.
Garlic works to prevent clogged pores, kill off acne-causing bacteria and reduce inflammation. Crush a few garlic cloves to release the compound allicin, which contains anti-bacterial, anti-viral and anti-fungal compounds that work well on acne and athlete's foot. It also acts a drying agent for oily skin. Garlic can sting if applied directly to the skin so dilute it in water, jojoba oil or aloe vera first.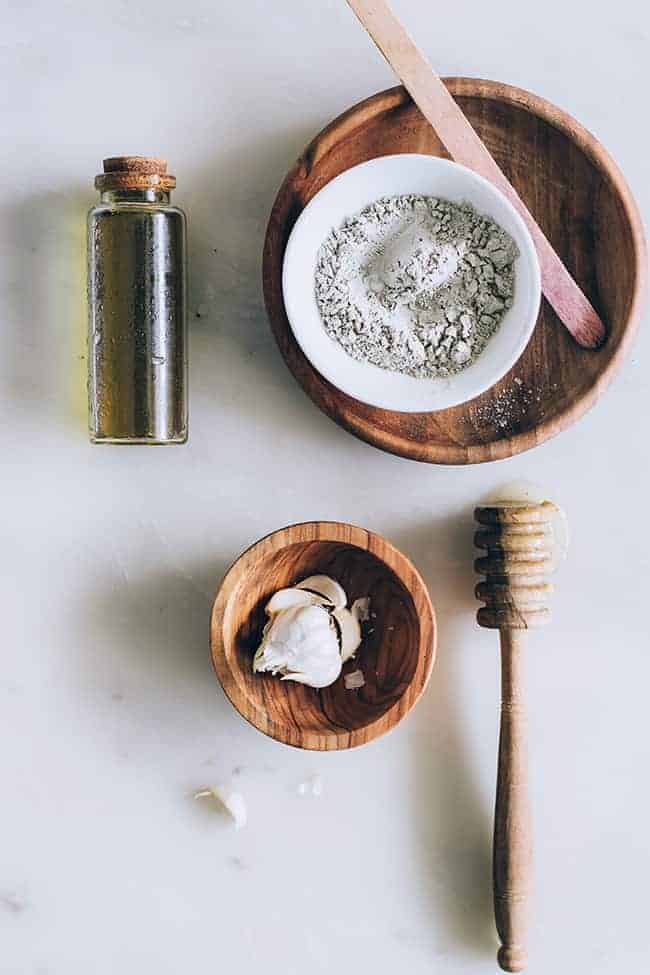 Garlic Acne Buster Mask
1 clove garlic, crushed and finely minced
1 tablespoon Bentonite clay
1 drop tea tree oil
1 tablespoon honey, enough to form a paste. You can also use aloe vera.
Combine garlic, clay and tea tree oil in a small wooden bowl. Then slowly add honey (or aloe) until you have a smooth consistency. You can spot treat problem areas or use as a face mask (just avoid the eyes!). Wear the mask for 5-10 minutes then gently exfoliate the skin as you rinse with warm water.
Garlic Nail Strengthener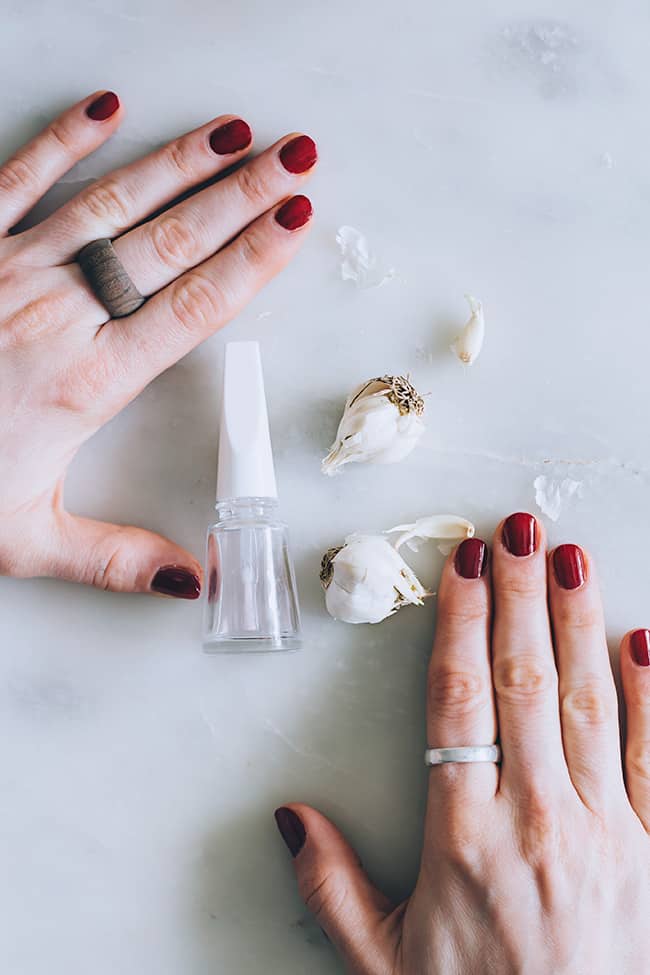 The sulphur in garlic hardens nails and speeds growth. Crush a clove and add it to a bottle of clear nail polish. Let it infuse for at least a week then paint on the infusion for seriously strong nails.
Immunity Boosting Shot with Garlic
Forget about catching colds every time the season changes. This immune-boosting garlic shot will strengthen your system and fight against pathogens the natural way, without burdening your liver.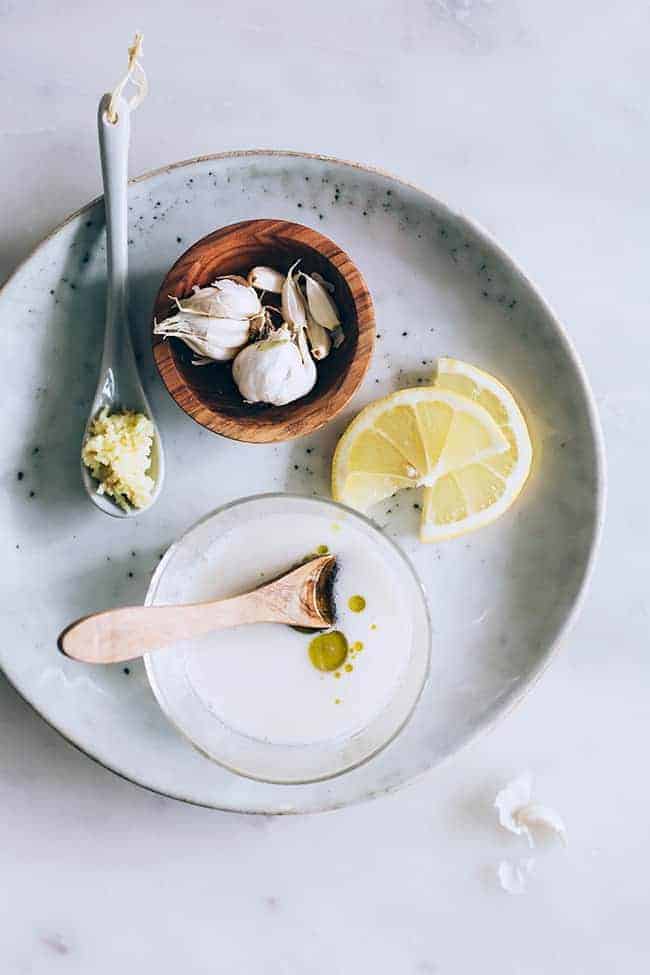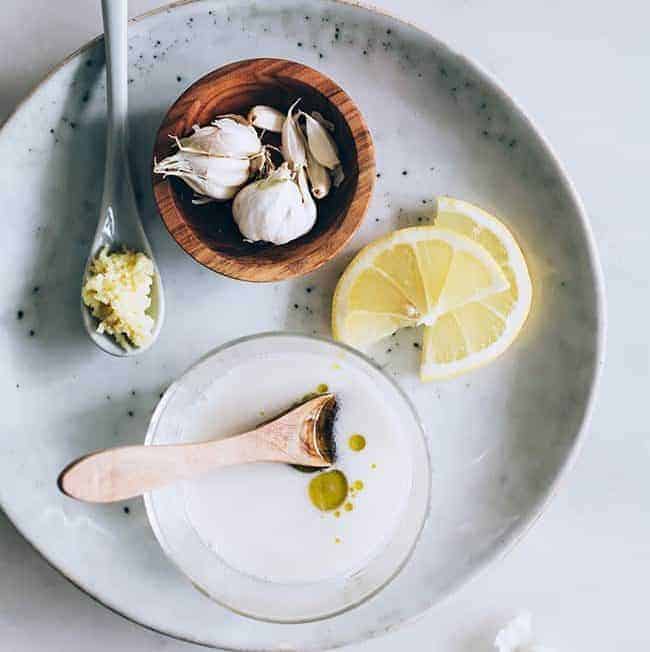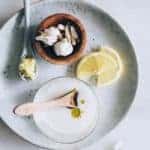 Print Recipe
Immunity Boosting Shot with Garlic
Ingredients
1

tablespoon

olive oil

1

garlic clove

juiced or minced

1/2

lemon

juiced

1

tablespoon

ginger

juice or minced

Pinch

of cayenne
Instructions
Mix all the ingredients and drink immediately.
7