With summer fast approaching, vacations and long weekends that throw you out of your usual routine may become the norm. While summer is the perfect time to consume fresh, delicious produce and to enjoy activities outside, it can be easy to over-indulge or feel out of whack due to being out of your normal routine.
If the cookouts and long weekends have you feeling sluggish, here are five doable ways to get back on track after traveling or indulging.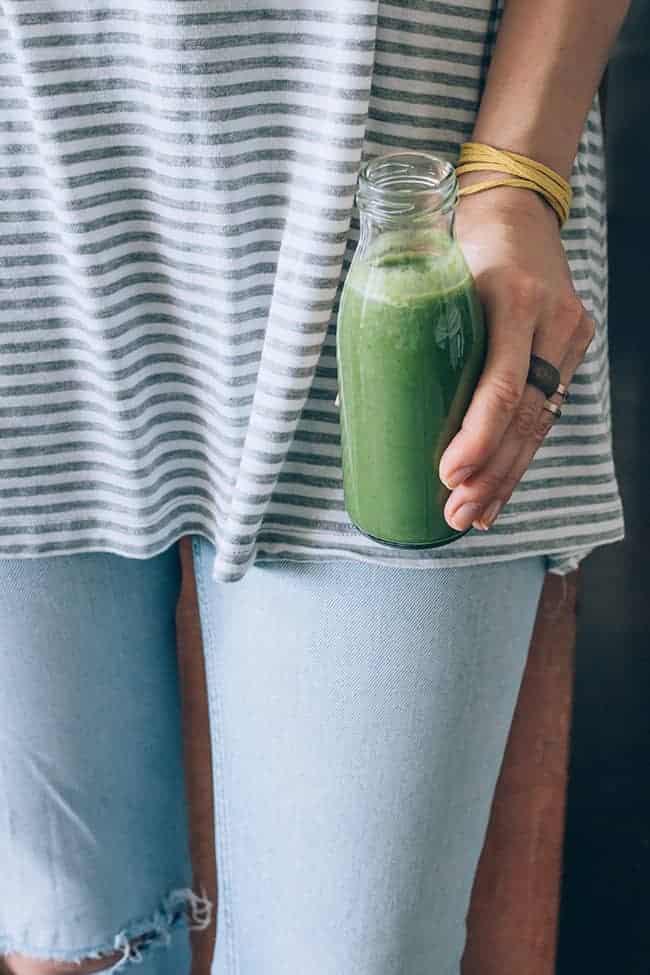 Don't Beat Yourself Up
First and foremost, it is important not to beat yourself up if you indulged in a few too many cocktails or treats, or missed your workouts. You're human, and likely really enjoyed these experiences, which makes them worth it! Now that you're back, don't dwell on what you did, focus on getting back into a solid routine to help you feel your best – no guilt required.
Up Your Water Intake
Whether you spent the weekend in the sun, or enjoyed a few too many fun cocktails, it is incredibly important to make sure you stay hydrated this time of year. Drinking enough water will help you reduce bloat, and replenish liquids you may have lost while outside in the heat. Plus, water is essential for maintaining healthy digestion (which is really important after eating rich food), and is great for your skin.
Get Moving
Try to get back into a regular workout routine as soon as you can. If you've taken a bit of time off from exercising, you don't have to return to high-intensity movement if it doesn't feel good to you, but it is imperative you get back in the habit of moving consistently.
Rest and Recover
If you've spent a weekend or more away from home, chances are you were also out of your regular sleep schedule. It's important to prioritize sleep so your body can get back into a normal rhythm as soon as possible, and so it can properly recover and bounce back.
Prioritize Your Veggie Intake
While extreme detoxes or cleanses aren't necessary after an indulgent trip, getting some fresh vegetables into your meals each day can be a total game-changer in terms of helping you feel more like yourself. Vegetables are great sources of fiber (great for your digestive system), vitamins and minerals, and can be incredibly hydrating.
After an indulgent weekend or vacation, the best thing you can do is get back into a normal, consistent routine to help you feel your best.
21