This is a sponsored post written by me on behalf of Renew Life. All opinions are 100% mine.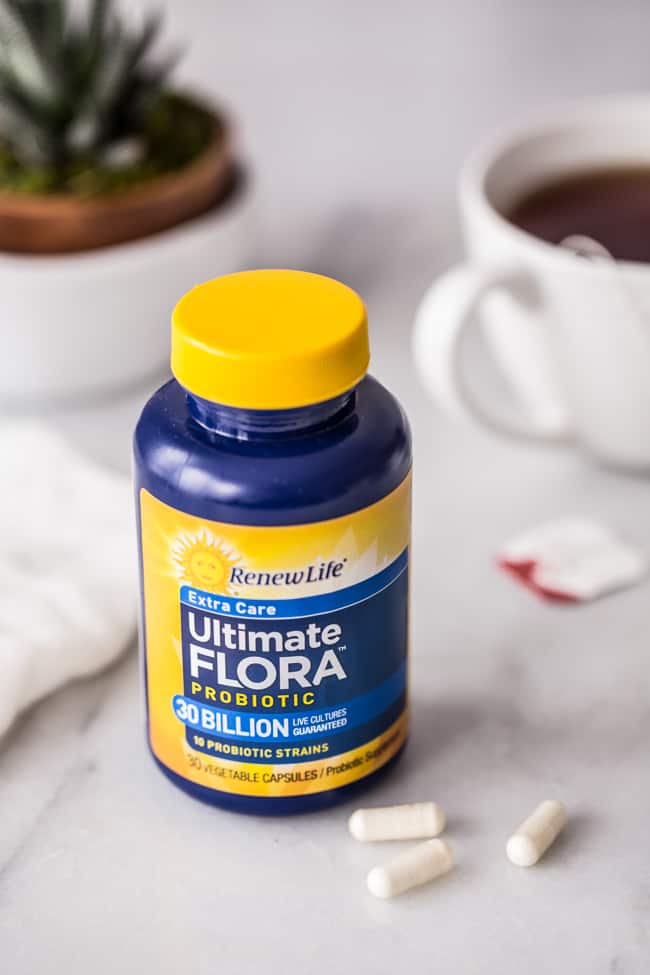 Through my college years and into adulthood, I prided myself on eating a pretty healthy diet. Salad instead of French Fries? Yes please! Wheat bread instead of white? Sure, why not. These decisions were always accompanied by a little pat on the back for a job well done. Boy, was I good.
But, having kids and later on starting my blog, my smugness caught up with me. Bad habits have crept in and the struggle to eat a well-rounded diet and be active is harder than ever.
Something had to change.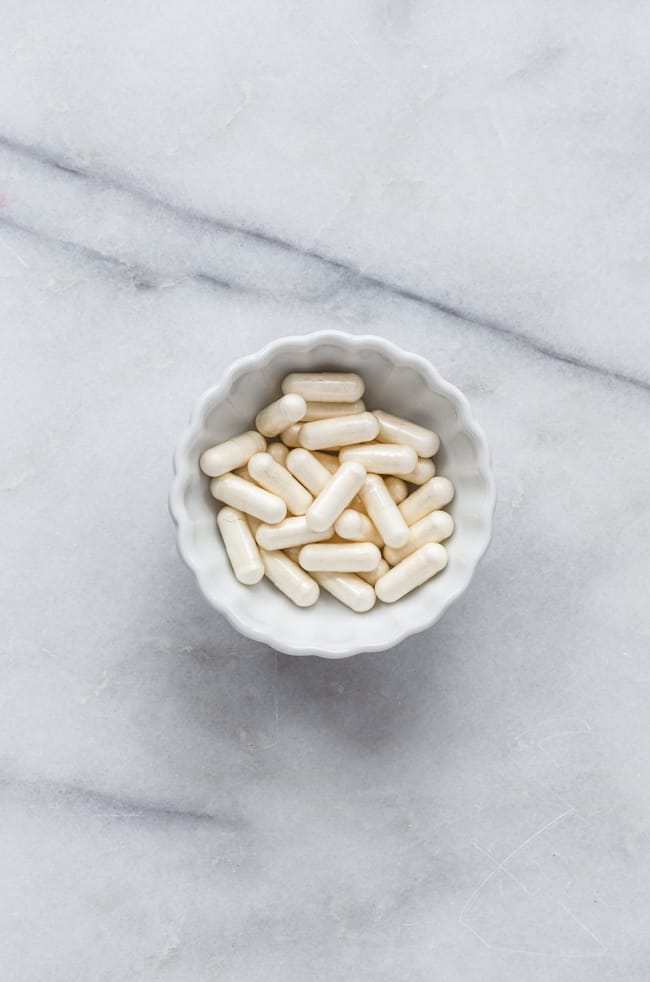 A few months ago I began making changes to my lifestyle such as adding a daily yoga practice to combat stress and committing to frequent walks to add movement to my days. In addition to these physical practices, I'm trying hard to channel my younger self and make more mindful dietary choices, and I've realized that one way that I can support my efforts is to introduce some supplements to my life. A few vitamins and most recently, probiotics.
I had heard quite a lot about probiotics, but still didn't fully understand what they were and how they might help me feel better while getting closer to my health goals. Probiotics are the live bacteria and microorganisms that are actually good for your overall health, but particularly great for your digestive system health. They aid in digestion, promote regularity, and boost your immune system. In fact, 80% of your immune system is located in your gut so having a healthy balance of good gut bacteria is essential to your body's overall health.
Why You Should Consider Probiotic Supplements
There are occasional health issues that could indicate that your gut might be out of balance in the bacteria department. Bloating, fatigue, constipation, skin conditions, and even depression are all possible symptoms of out-of-whack gut health. Factors like stress, poor diet, and antibiotic use can lead gut health imbalance.
Over the last few years, I have occasionally struggled with stress and anxiety as well as bloating, digestive issues, and skin problems. These are all symptoms that I'm hoping adding a daily probiotic will help.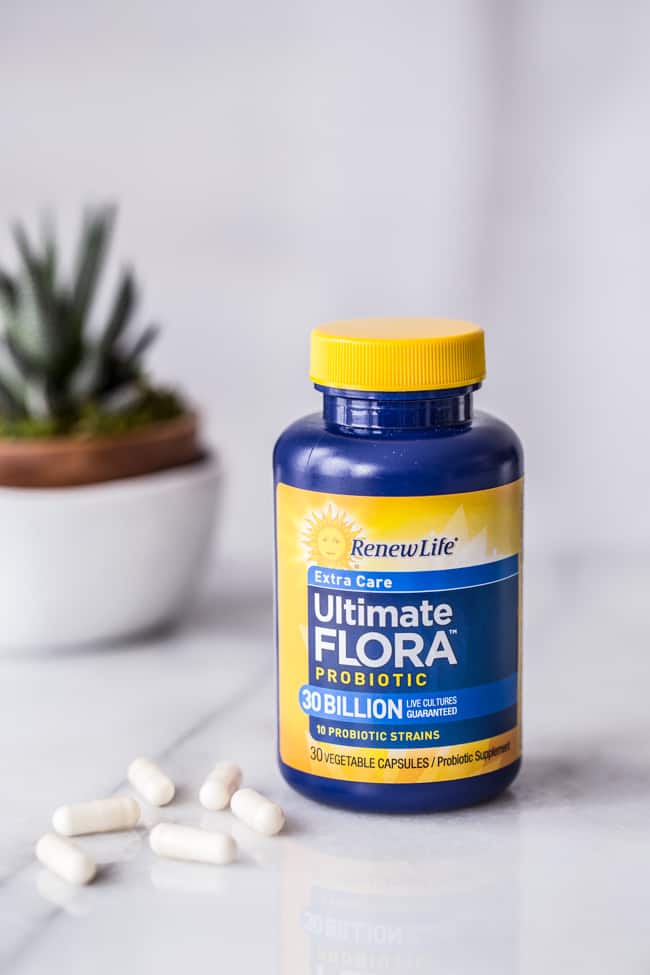 Choosing a Probiotic Supplement
Choosing a probiotic can be overwhelming, but I am impressed with the selection of probiotic options from Renew Life®. I picked up their Ultimate Flora Extra Care Daily Probiotic capsules at Target a few days ago and have been adding them to my supplement routine. The Renew Life® Ultimate Flora Extra Care Daily Probiotic has 30 billion live cultures per natural vegetable capsule and contains 10 scientifically studied probiotic strains. The strains found in Ultimate Flora Extra Care Daily Probiotic are a great support of digestive and immune health, helping to restore a digestive balance, which is great for everyone*
They are simple to take daily, all natural, and designed for a delayed-release in order to target the delivery of the probiotics right where you need them: in your gut. I'm on day 6 of taking the Renew Life® Ultimate Flora Extra Care Daily Probiotic capsules and so far I'm beginning to see a few slight changes in my overall self. I will be checking back in a few weeks to share an update so be sure to stop by then. In the meantime, if you have been interested in adding probiotics to your routine, you can Save $3 on Renew Life® products at Target right now, including their Ultimate Flora Extra Care probiotic capsules.
0