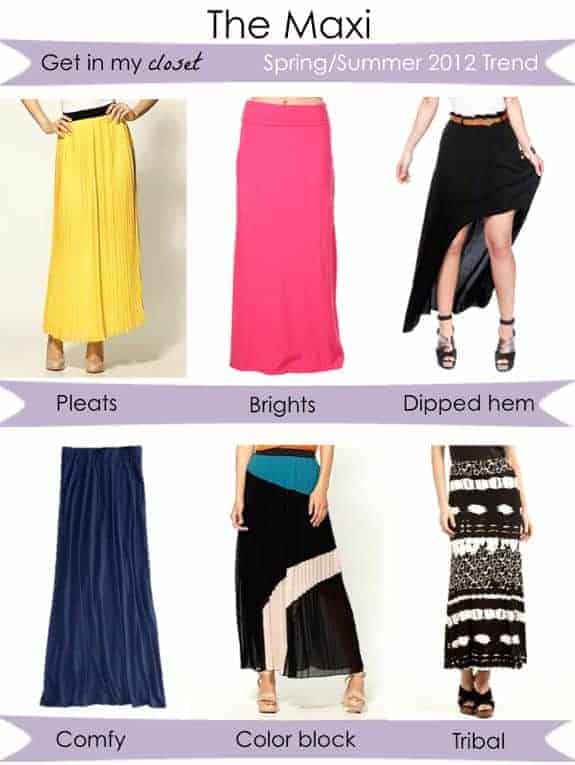 Pleats | Brights | Dipped hem | Comfy | Color block | Tribal
The first thing I'm buying post-baby is a maxi skirt. Cool, comfortable, stylish – and forgiving! So many pretty options, but I think my favorites are the comfy (of course) and the bright colors. Which would you pick?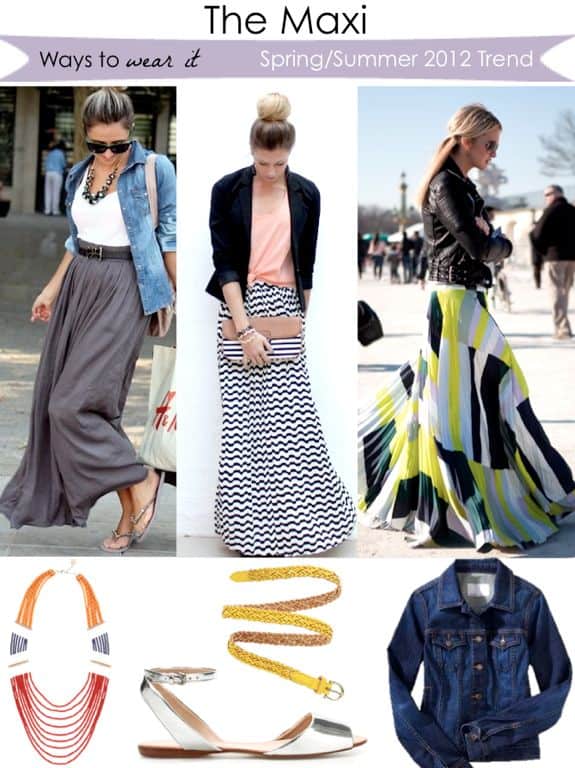 Statement necklace | Metallic sandals | Tie-able belt | Jean jacket
I'm all about a casual look styled with a bold necklace, metallic flats, T-shirt and jean jacket. But if you're going out for the evening, add chunky heels and a pretty cardigan over a sequined tee.

0