While it's great that summer is on it's way here, it also means the enviable thoughts about our swimsuits. After a long winter, a lot of us tend to eat a bit more (Christmas cookies are totally my downfall) and exercise a bit less. It's never too late to get down to business and focus on our inner health and outer bodies, though. When we're feeling good on the inside and outside, it boosts our confidence and wellness. And who doesn't want a little extra pep in their step while enjoying the warmer weather?
As a rule of thumb, The American Heart Association recommends that adults get at least 150 minutes per week of moderate exercise or 75 minutes per week of vigorous exercise – or about 30 minutes, five times a week. Our friends at Pilates Proworks have put together 5 pilates-inspired exercises specially designed to help get you ready to rock your swimsuit this summer. From abs to legs, these moves will have you toned and feeling great.
Skaters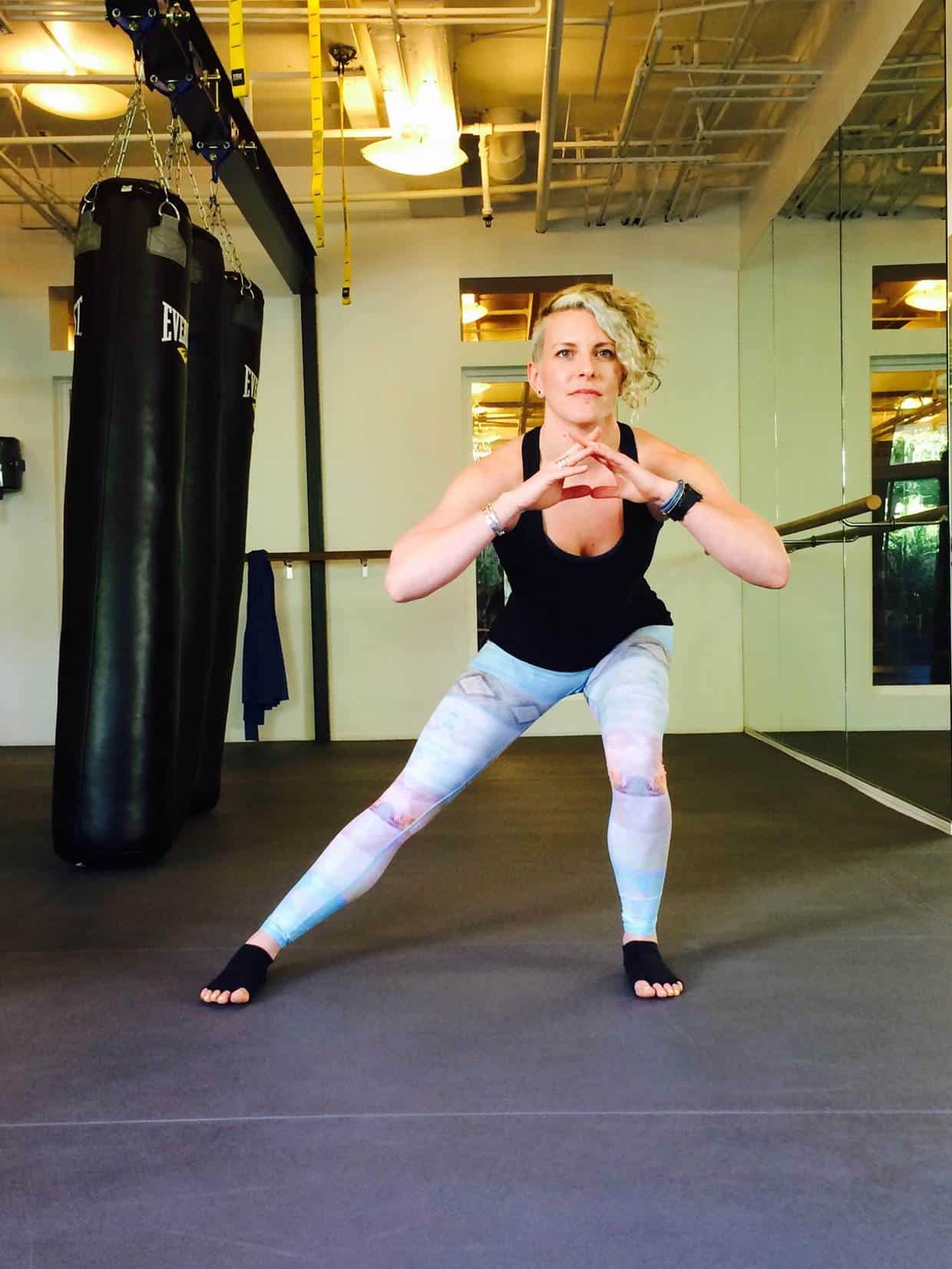 Spread your legs out with your toes parallel. Without moving your feet, squat to your right while extending your left leg and foot. Be sure to get your right hip and knee in alignment and your right knee over your heel not your toes. Staying low, cut over to the left making your right leg straighten and tone, moving side to side dynamically. This exercise stretches and strengthens the inner thighs and groins. 
Knee to elbow planks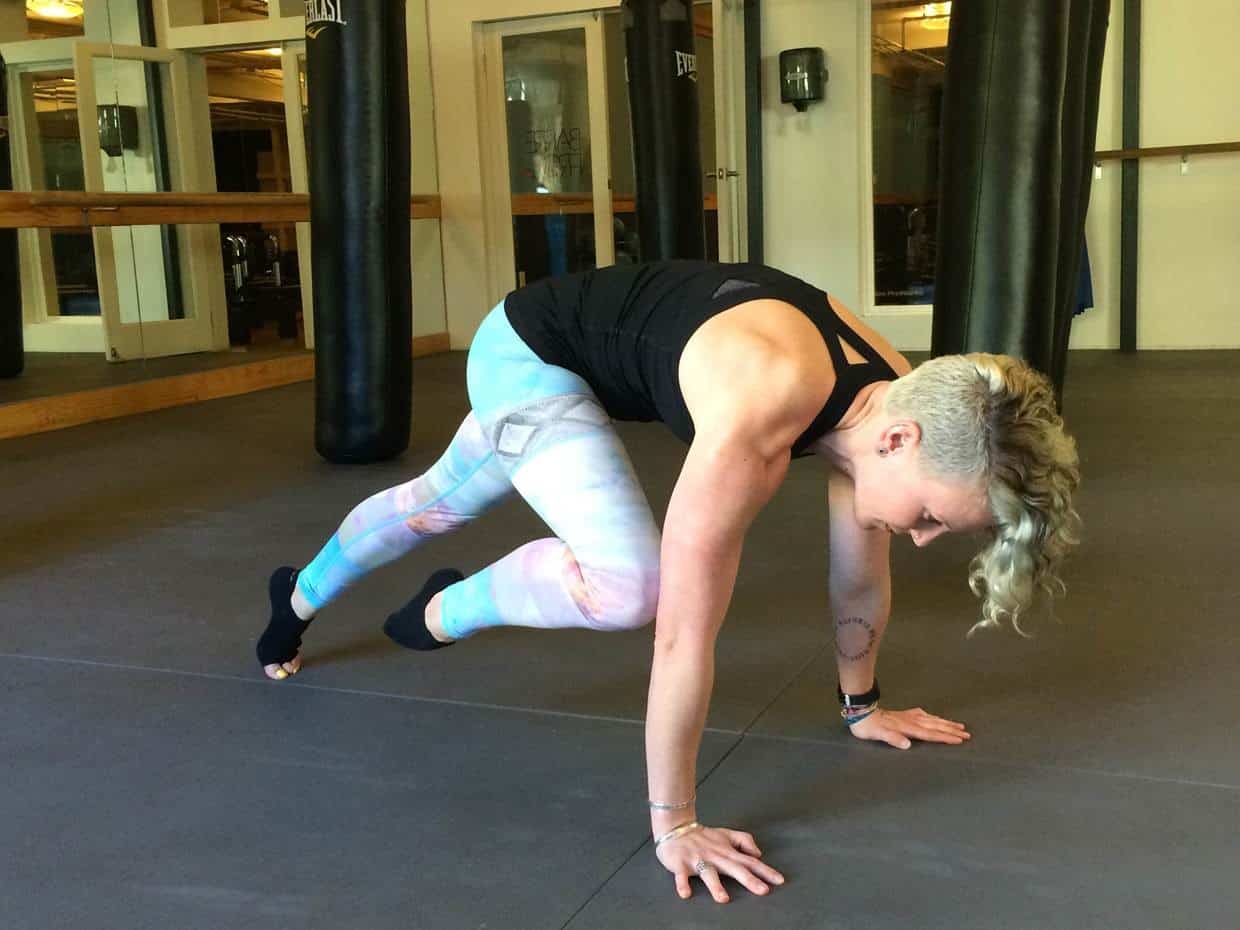 This exercise taps into both the deeper core muscles of a plank, and the crunching required to fire up the rectus abdominals that give definition. In a plank position, bring the knee to touch the elbow, pause and hold. Then draw the knee up along the triceps towards the armpit. Repeat each side. The key is to get the static hold and the crunching while firming up legs back and arms.
Low Plank to High Plank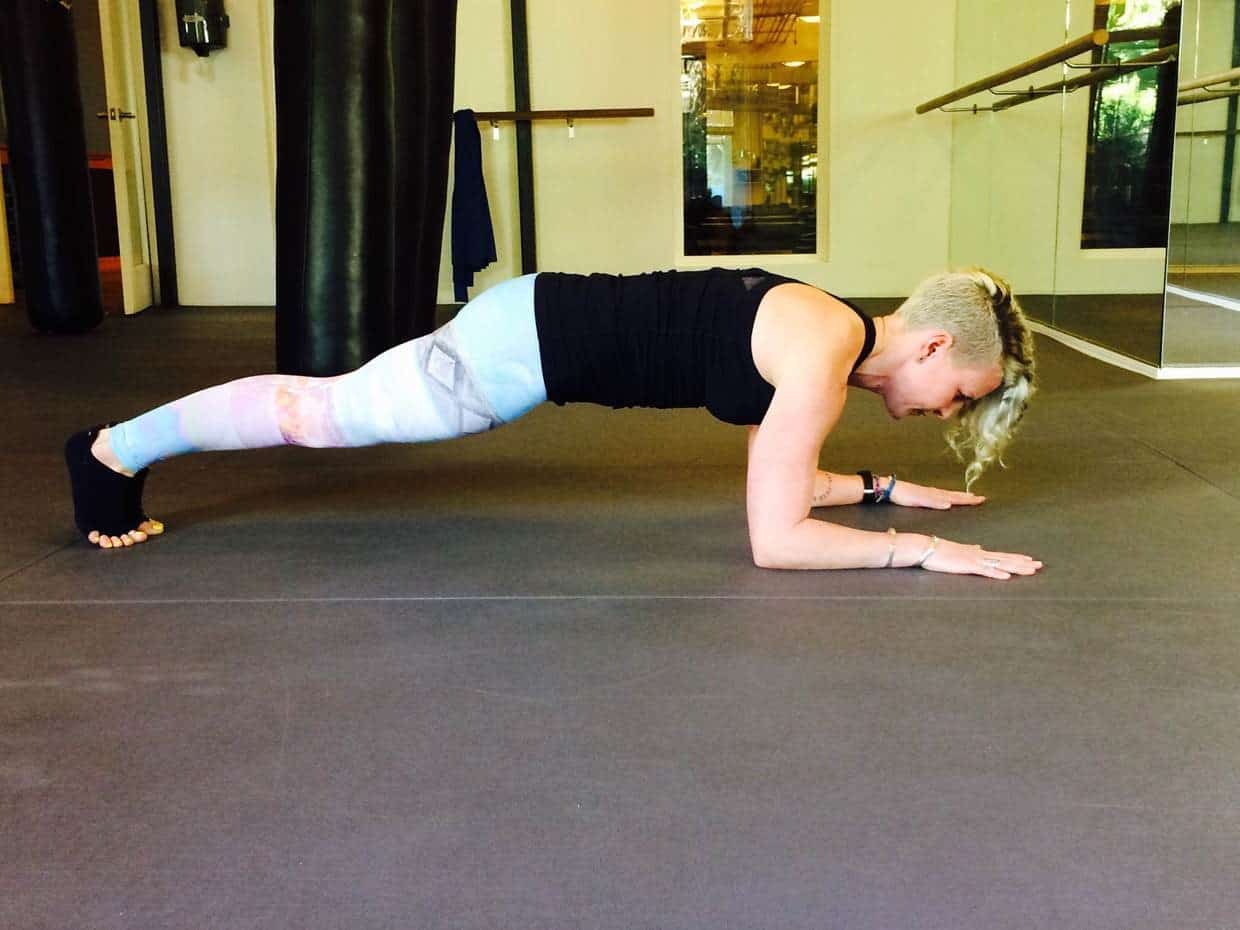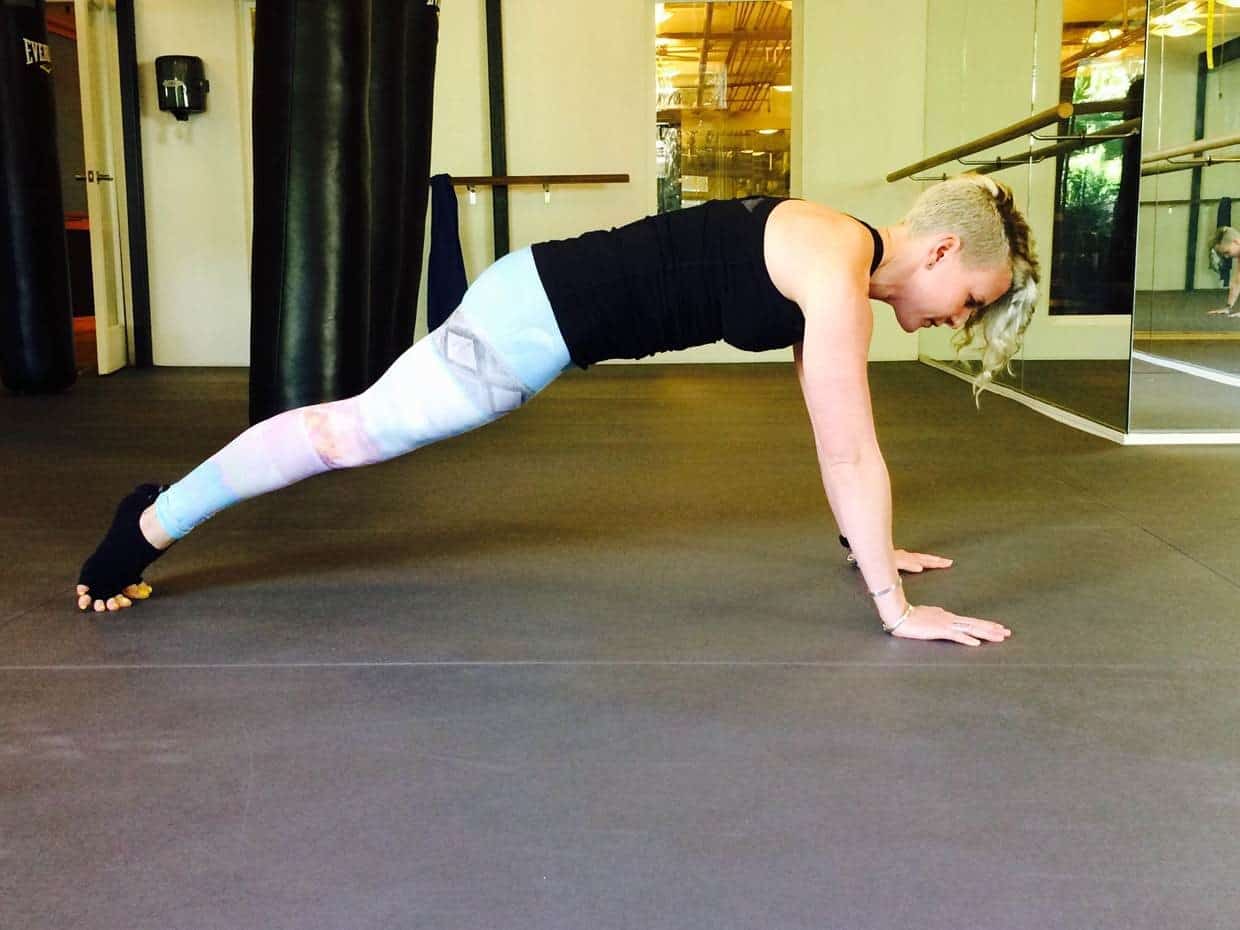 Staring in plank on your forearms, wrists in alignment with elbows. Flex through your whole front body, shift all your weight into your palm hands and lift both elbows off the ground to a high plank on your hands. Then lower as slowly and softly as you possibly can back to a low plank. Repeat for as many reps as you can. If you can't lift both elbows at once then press onto one hand at a time and come down one forearm at a time, being sure to switch which hand you lead with.  Try to keep as little sway in your hips or dip in you back as you can the whole time.
Single leg step-ups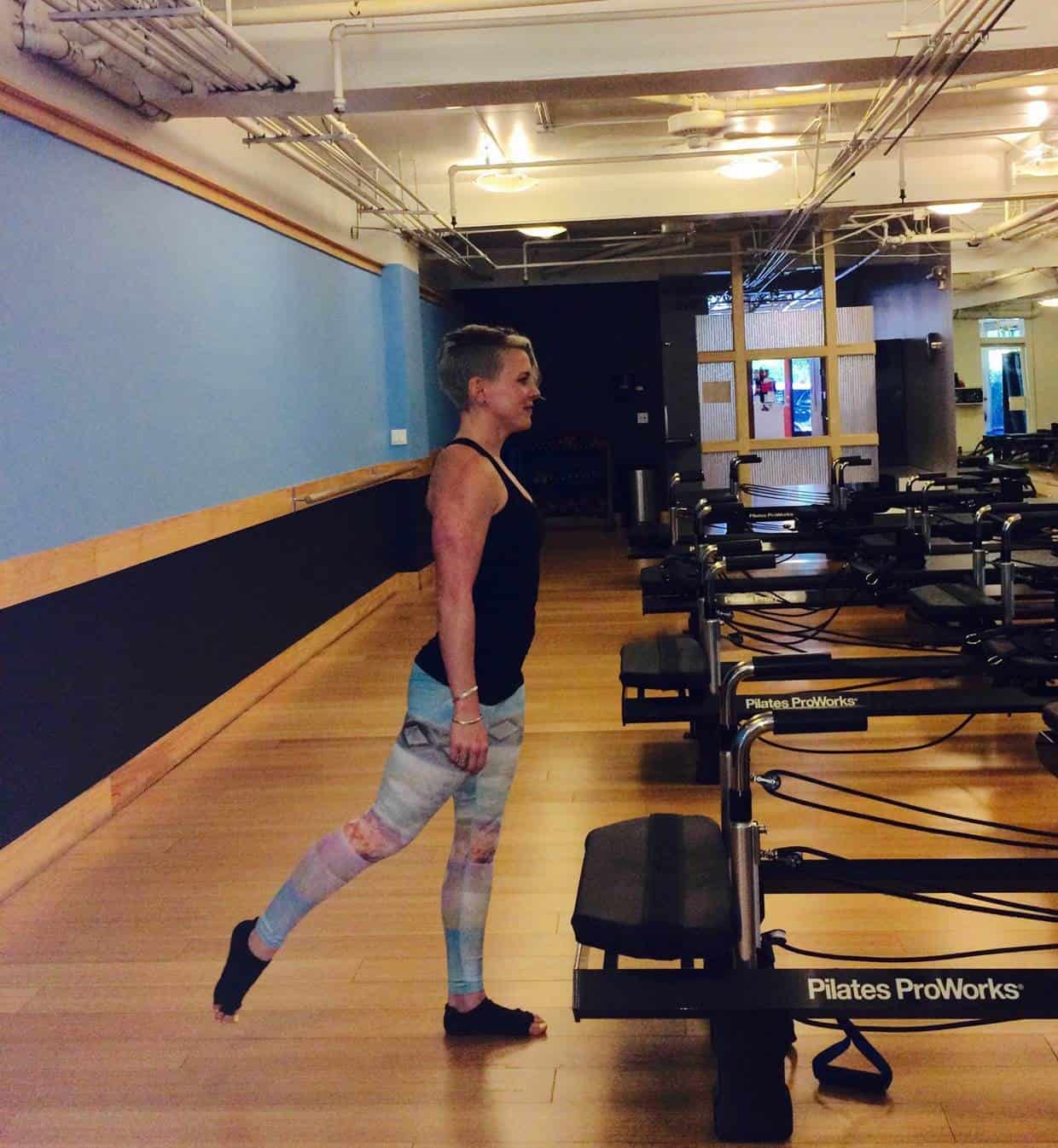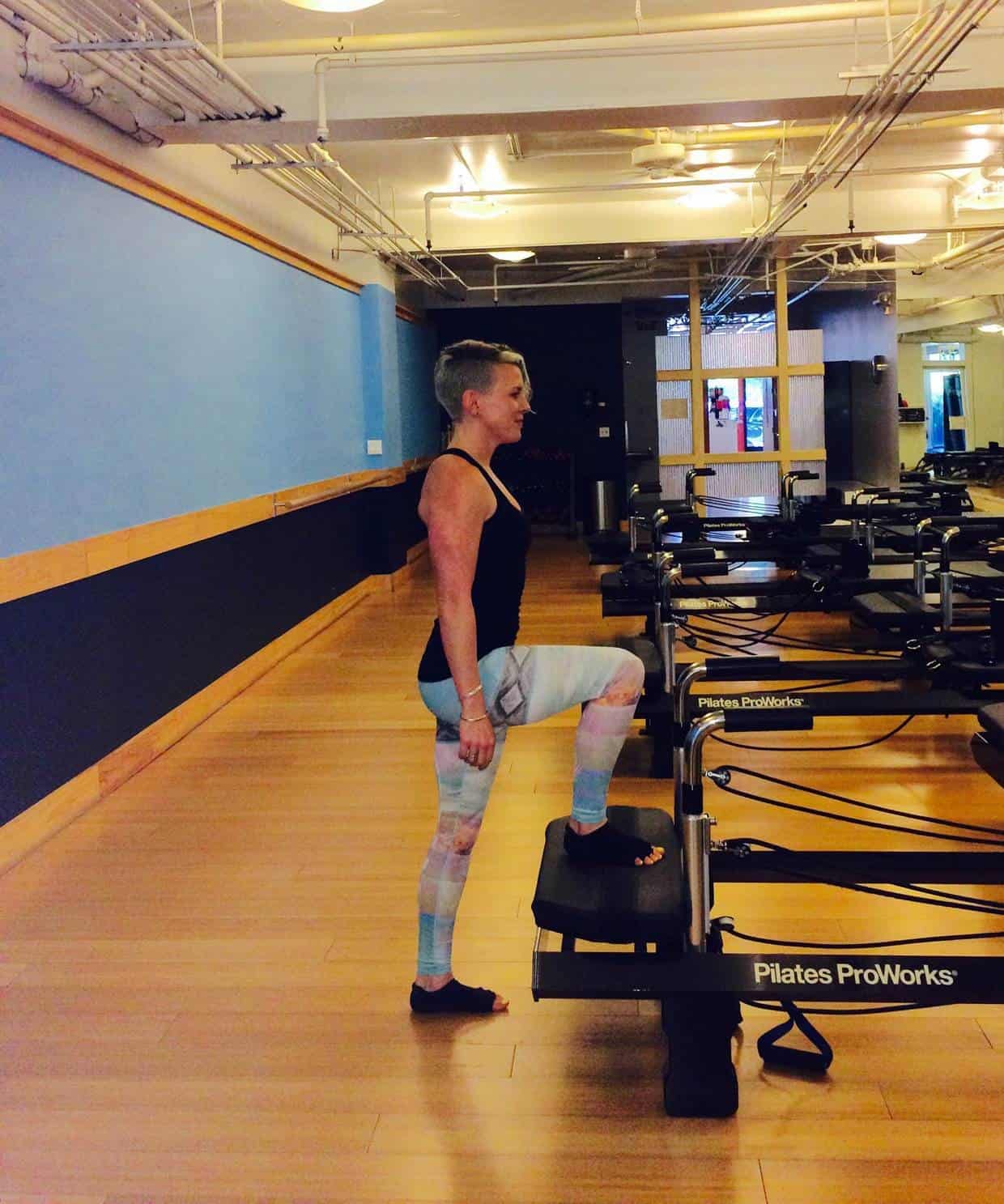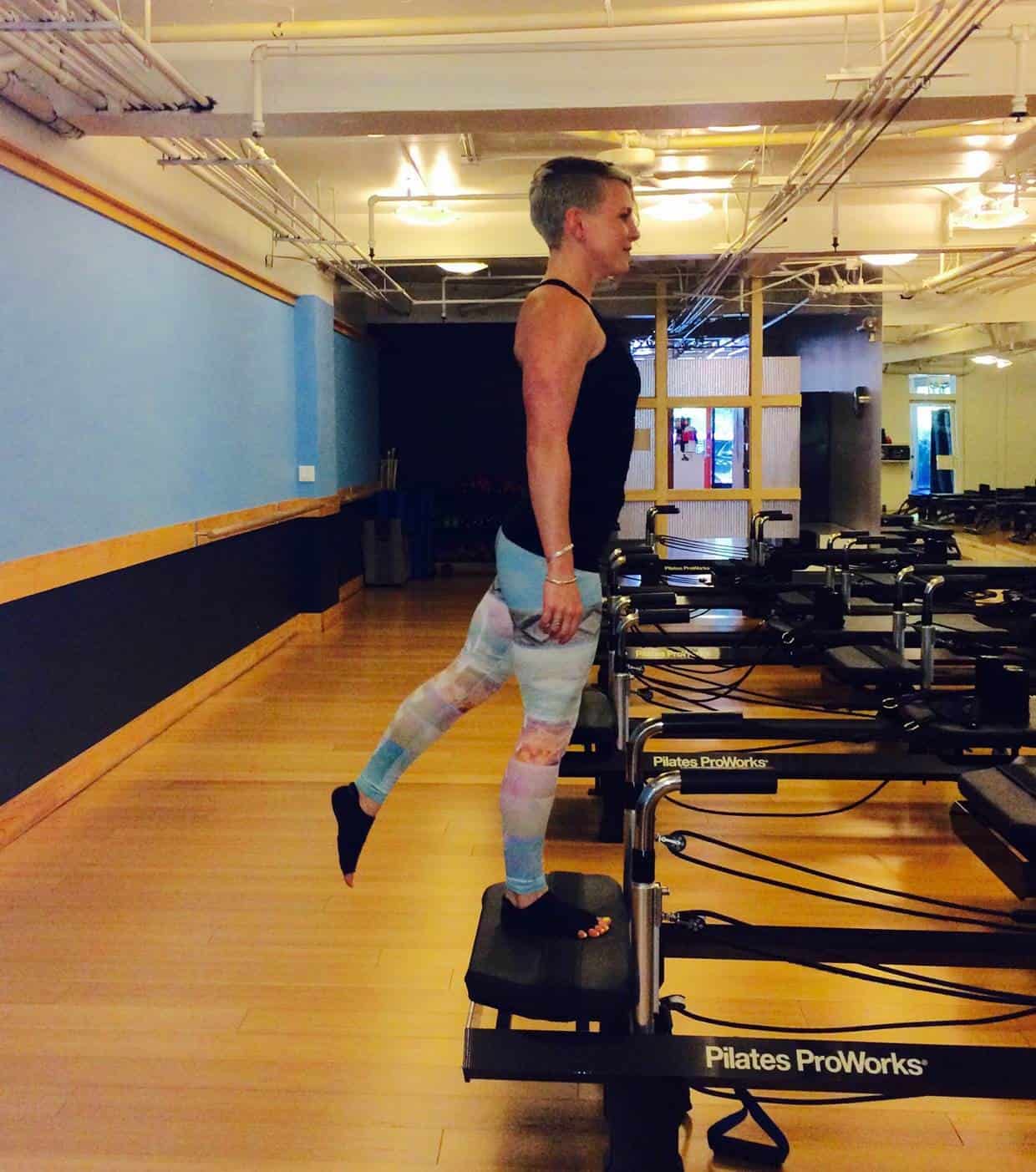 Squats are one of the holy grails in calisthenics and weight lifting, and a single leg step-up is icing on the cake. Start standing on top of a box (or high step in a park or home), shift all your weight onto one foot, lift your sternum, extend through your torso while engaging your core and start to lean forward. Extend your back leg straight behind you as you bend your standing foot to 90 degrees. Protect your knee by keeping the knee over the heel (not the toes) ad loading the weight into your glutes, your powerhouse. Drive through your heel and hips to thrust back to standing. By focusing on the negative you protect your joints, increase the time of weight bearing and improve your balance.
Teasers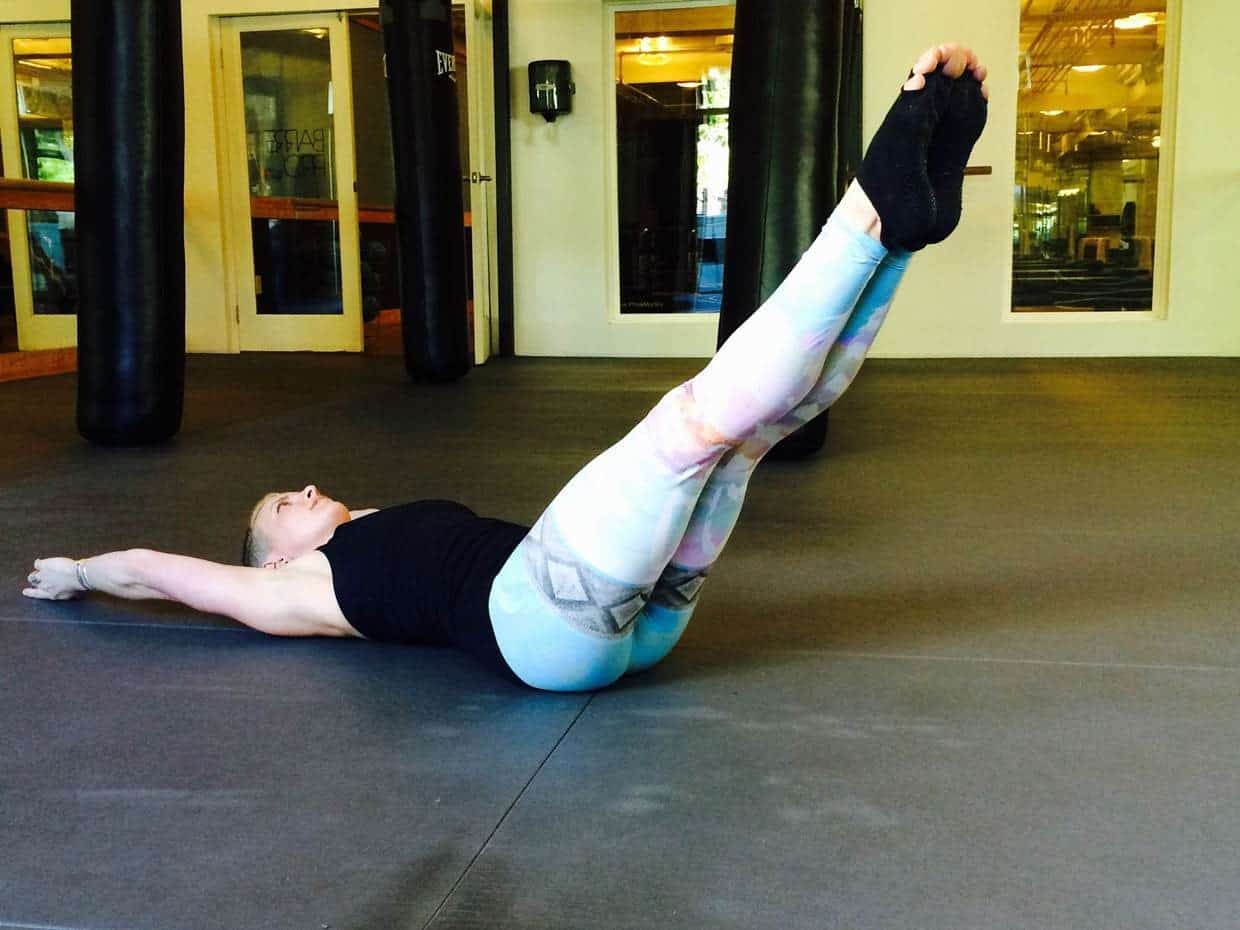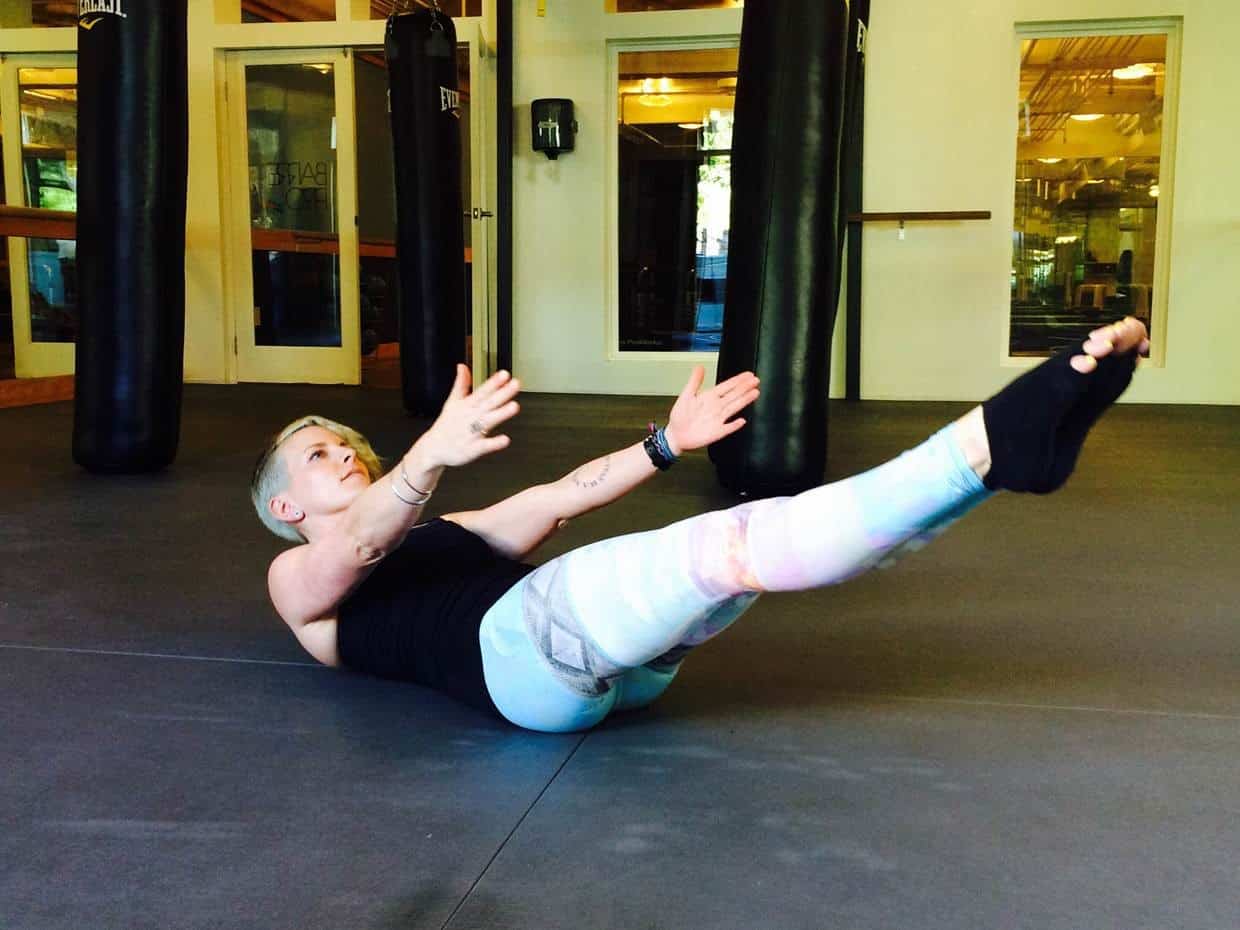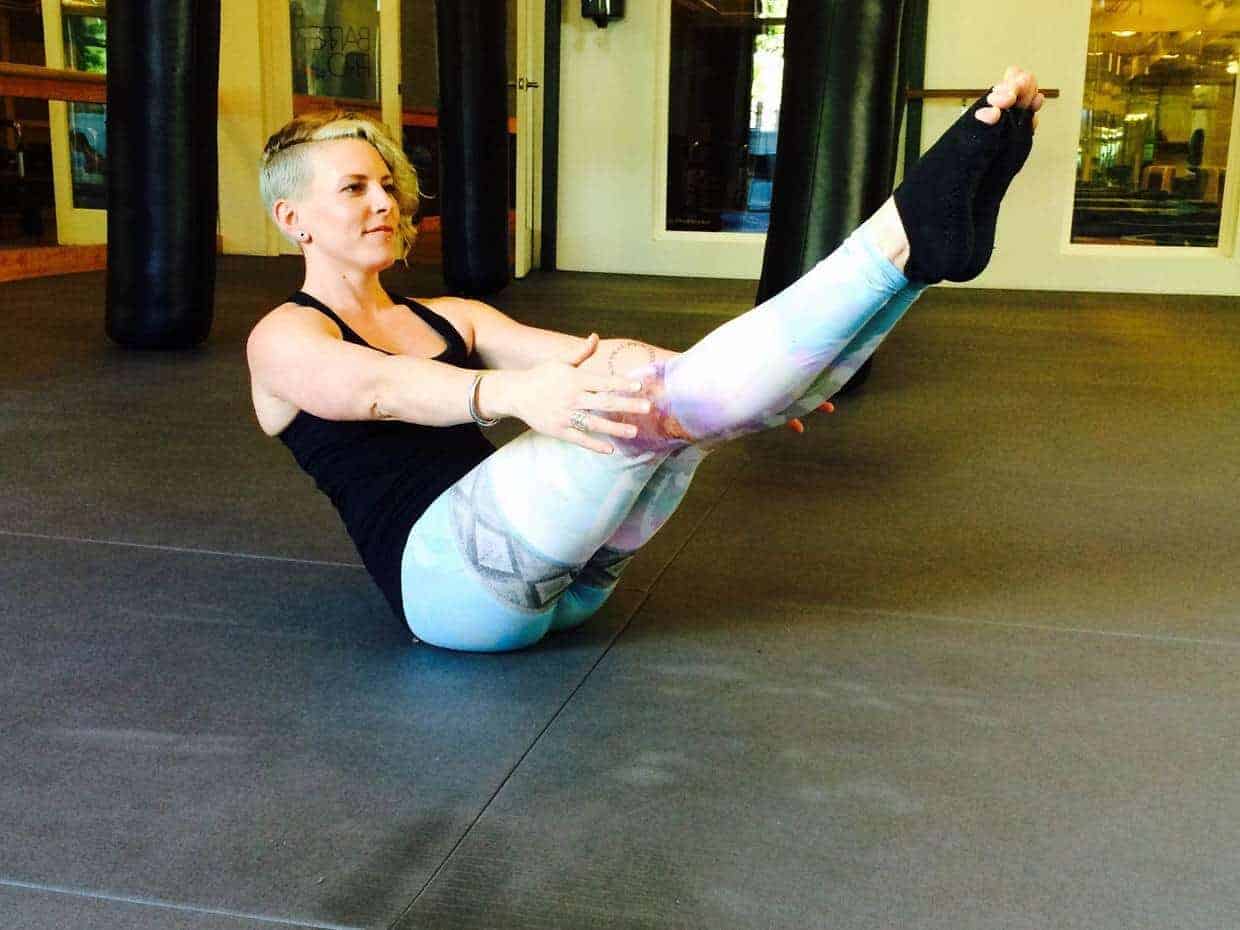 From flat on your back, extend your legs 45 degrees out in front and away from the ground. Lock out through the knees and inner thighs drawing inwards. Flatten your back and you reach your arms out. Without moving your legs, reach your hands towards your feet coming up one vertebra at a time. Once you reach your last vertebra off the ground, extend through your low back and sit up tall. At the top see if you can take a couple breaths allowing your shoulders to relax as the scapula retract together and slide down your back. Roll down one vertebra at a time being sure to resist gravity.
1