The most common reason clients come to me in need of a facial is for the removal of blackheads. No one likes those pesky bumps that stretch out pores and create those signature black dots on our face. But the reality is that almost all of us deal with blackheads at one point or another in our lives, so wouldn't it be nice to make your own diy blackhead remover at home? First, let's get some background on blackheads so we know what we're dealing with.
What Are Blackheads?
Blackheads are a type of acne characterized by a dark, oxidized bump in the hair follicle made up of excess oil and dead skin cells. And they don't only appear on the face–they also be found on the back, chest, neck, ears, and shoulders.
The name "blackhead" is a little deceiving since they can be a range of colors from yellow to black. And when a blackhead is extracted, usually just the top of the blackhead is dark in color, which is the part that has had contact with the air. Beautiful, right?
Now that we know what a blackhead is, we can find out the best way to prevent and remove them. Cleansing regularly, twice a day at least, can keep excess sebum (oil) and dirt to a minimum. If you are an athlete, play sports, or work out, you'll want to be sure to cleanse after exercising as well.
How to Remove Blackheads
These recipe below can help with loosening a blackhead, and may even help remove surface blackheads. However, if you try manual extractions at home, you'll need to be familiar with some important do's and don'ts!
Blackhead Extraction
Do:
Always wash your face prior to trying to remove a blackhead.
Always steam your face in a nice hot shower or with a portable steamer for 10-15 minutes to help open the pores.
Wrap your fingers with plenty of tissue until you no longer feel your nails through the tissue.
Gently squeeze the sides of the blackhead in an inward and upward motion.
Don't:
Force anything to come out of any pore, and especially avoid drawing blood.
Leave any marks. If you see nail indentations on the skin you need more tissue on your fingertips to pad them.
Work on unclean skin, as you can spread bacteria and cause more acne.
Try to remove a blackhead that you can't see (such as on the side of your face). It's very important to be able to see the blackhead you are trying to remove.
Blackhead Loosening Clay Mask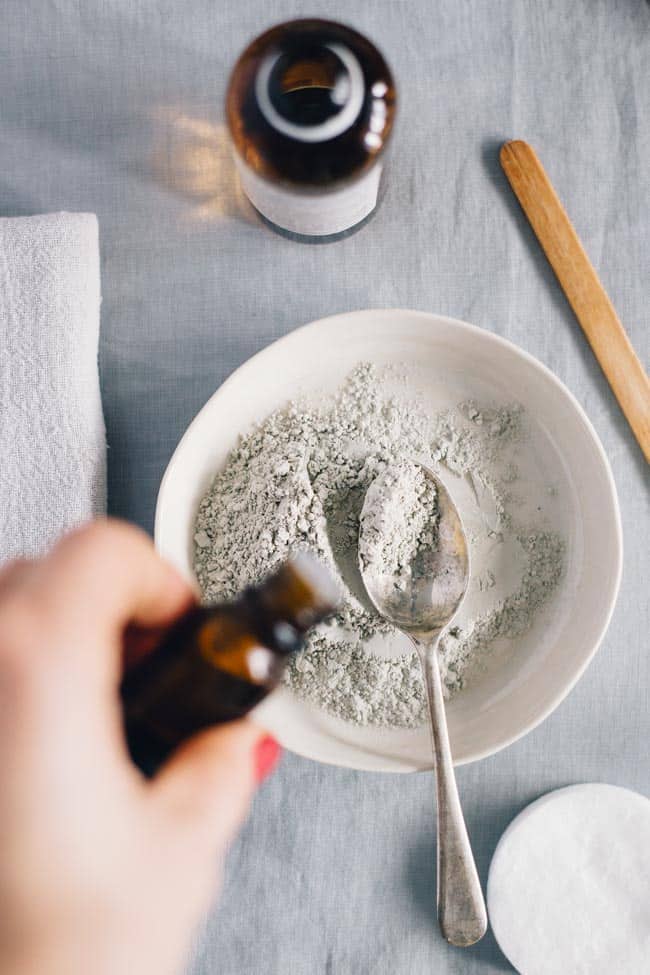 This simple two-ingredient mask is designed to draw impurities out of the pores. Most clay masks dry taut; you will feel a bit of pulling on the surface of the skin, which is normal.
Mix the clay (Bentonite or Moroccan Red Clay are ideal for battling blackheads) and witch hazel in a small bowl and apply to the affected area with a facial brush. Leave the mask on until it's dry and then rinse your face with warm water.
Anti-Blackhead Facial Scrub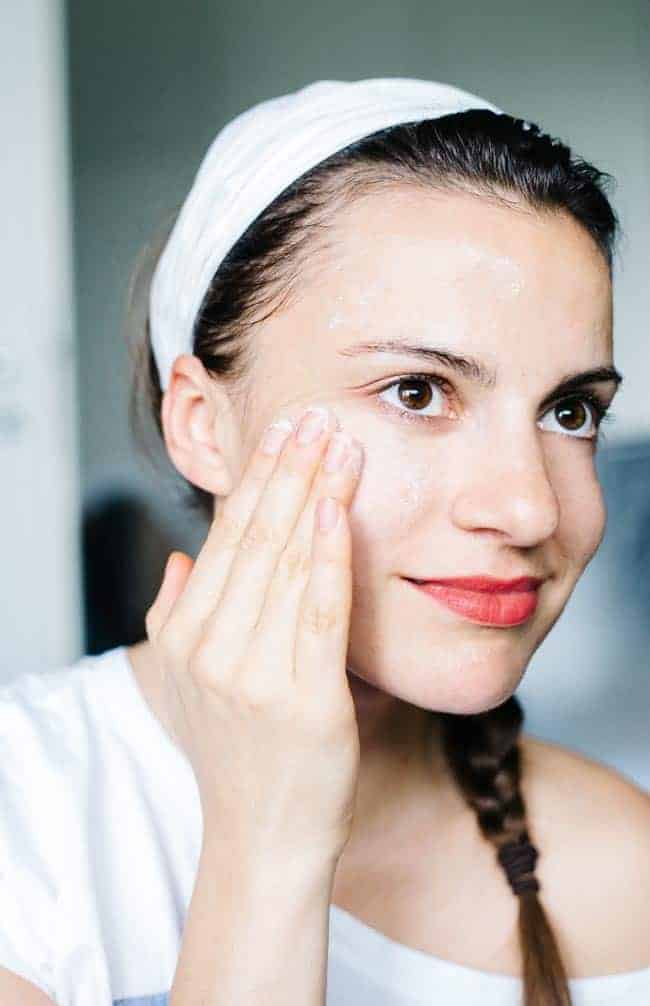 Combine the baking soda and raw milk in a bowl and then gently scrub the areas with clogged pores and blackheads. Apply gentle pressure in a circular motion with your fingertips. If you allow this scrub to partially dry it becomes more of a gommage that you can gently remove in circular motions with your fingertips; remove the excess with warm water.
2 tablespoons baking soda
2 tablespoons raw milk
25