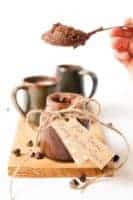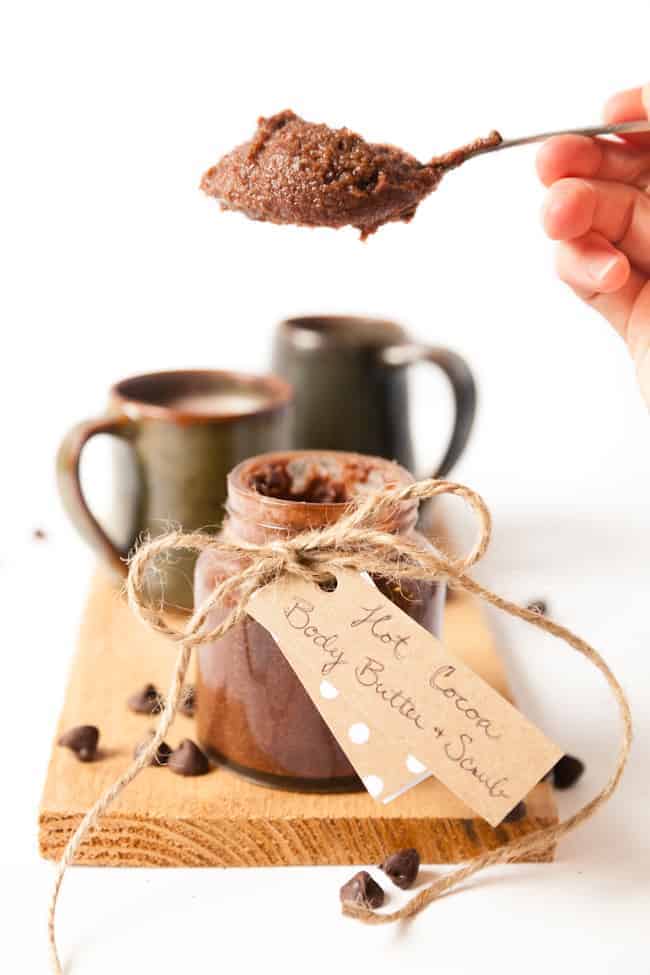 Hot Cocoa Body Butter & Scrub
Yield 2
Ingredients
¼ cup shea butter
¼ cup coconut oil
⅔ cup sugar
1 ½ tbsp cocoa powder
1 tsp pure vanilla extract
Instructions
Soften the shea butter and coconut oil over a double boiler or in the microwave.
Add the sugar, cocoa powder and vanilla; stir until completely combined.
Transfer the mixture to glass jars and use frequently, or add a label and give it as a gift.
To use, massage gently onto skin then rinse thoroughly.
Recipe by Hello Glow at https://helloglow.co/giftable-hot-cocoa-body-butter-and-scrub/