Now that Thanksgiving is over, we can finally focus on holiday shopping. (Unless you're one of those people who gets their shopping done in July—in which case, kudos to you!) With so many friends and family members to shop for, it can be hard coming up with gift ideas, so this year we're doing some of the work for you by putting together a series of gift guides.
First up? Holiday gifts for yoga lovers! Whether you're buying for a novice who still needs a workout mat and clothes or a hardcore yogi, these are our favorite yoga-related gifts: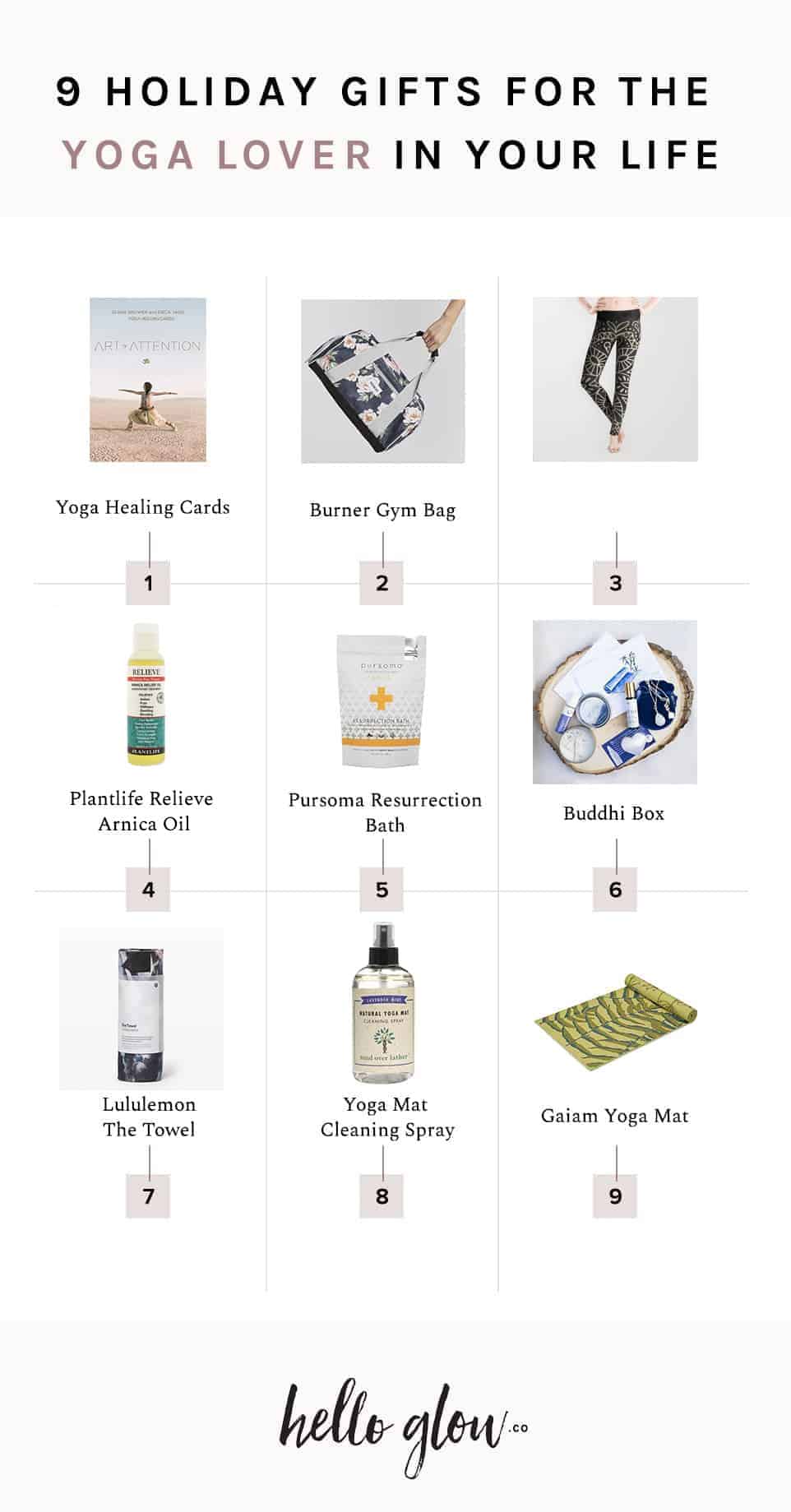 1. Art of Attention Yoga Healing Cards // Each of these cards features a different yoga pose and corresponding positive affirmation to give your body and mind a workout.
2. Vooray Burner Gym Bag // Everyone needs a cute gym bag, right?
3. Mandala Leggings // Your workout buddy always shows up in sweats? Gift her these mandala leggings from Society 6.
4. Plantlife Relieve Arnica Oil // This homeopathic treatment is made with arnica montana and 100% pure essential oils, to soothe tired, achy muscles.
5. Pursome Resurrection Bath // A post-workout detox for the body, this soak is packed with minerals and essential oils.
6. Buddhi Box // Buddhi Box is a monthly subscription box that's full of yoga-inspired goodies–because everyone loves getting fun things in the mail.
7. The Towel // An absorbent microfiber towel that manages to be both chic and functional.
8. Mind Over Lather Yoga Mat Cleaning Spray // Essential oils kills germs on yoga mats without drying them out like alcohol-based sprays.
11. Gaiam Reversible Yoga Mat // Not only is this yoga mat pretty, it's also made without PVC and phthalates.
72