From relieving morning sickness to relaxing muscles in the bath, ginger is one of the absolute most popular natural remedies, and it's been so for hundreds of years. Not only is it a great spice to add to cocktails, vinaigrette, and curries, it's also a hero during cold and flu season. Ginger recipes aren't just delicious – they're functional too!
15 Tasty Ginger Recipes
You can find ginger root year round, and you can easily grow your own so you never run out. As you can probably tell by now, to say that we're obsessed with ginger would be an understatement. These are some of our favorite ways of using it.
Ginger Meals
There are lots of ways to get your does of ginger. Add fresh ginger to smoothies, drink it as a tea, use ground ginger in baked goods and raw treats. This delicious side dish takes advantage of seasonal squash and adds a flavor kick with fresh ginger and chili.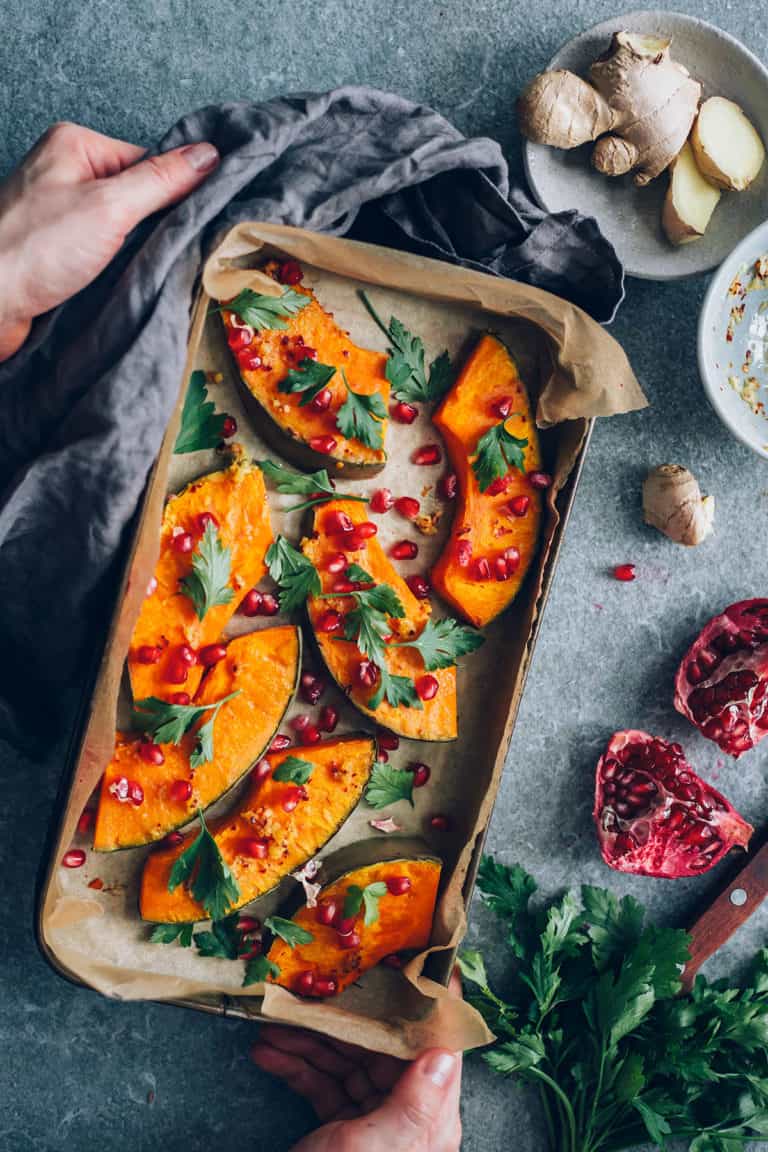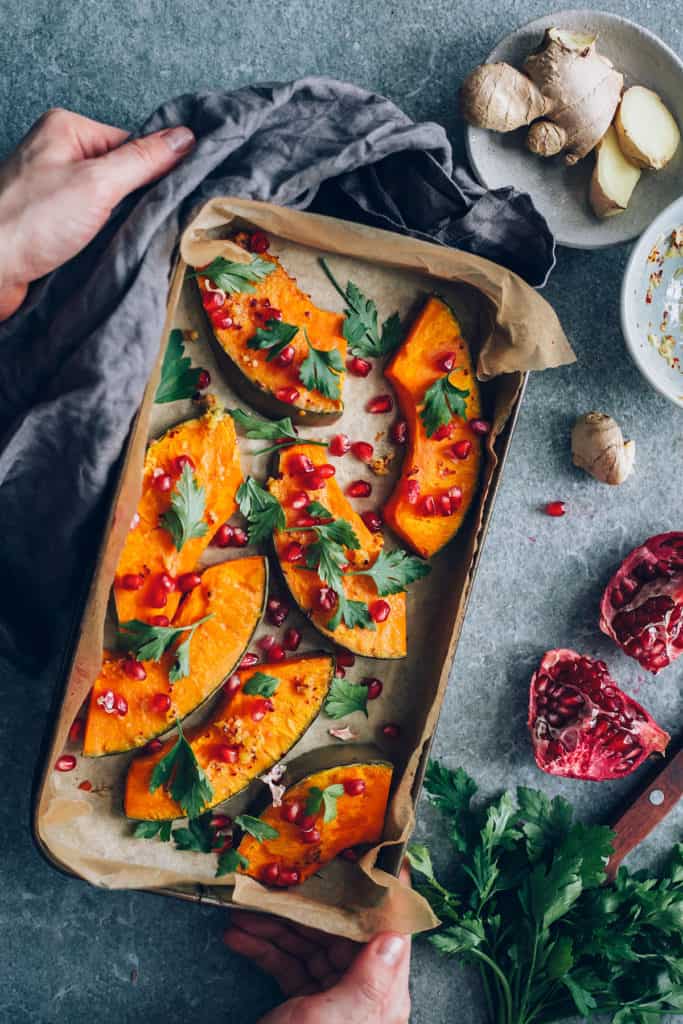 This warming soup is loaded with healing nutrients, making it the perfect comfort food for fall and winter.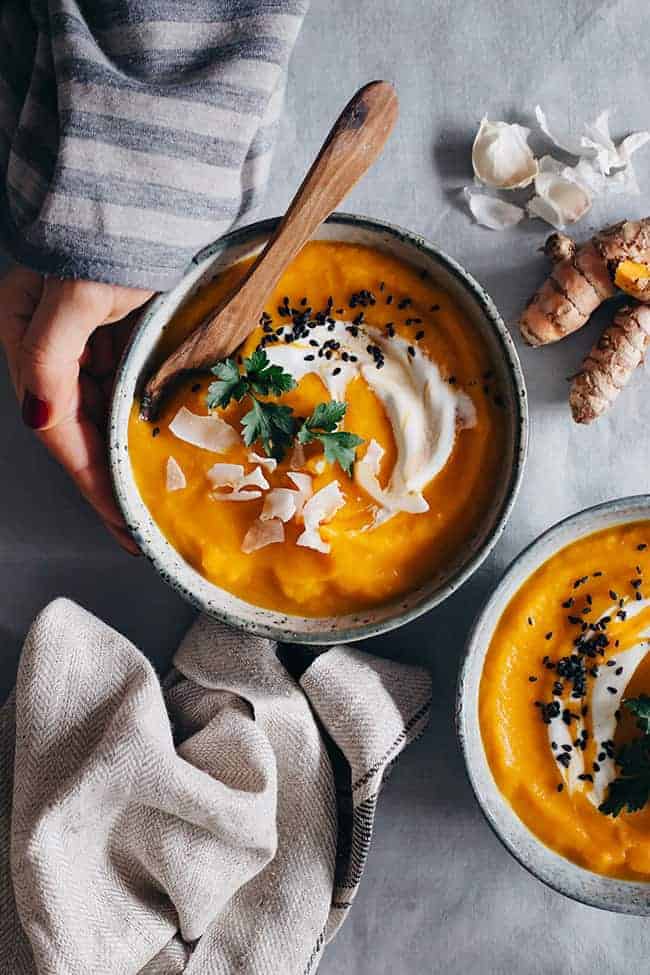 The brightness of the ginger-lime dressing will make this a go-to weeknight dinner when it's warm out.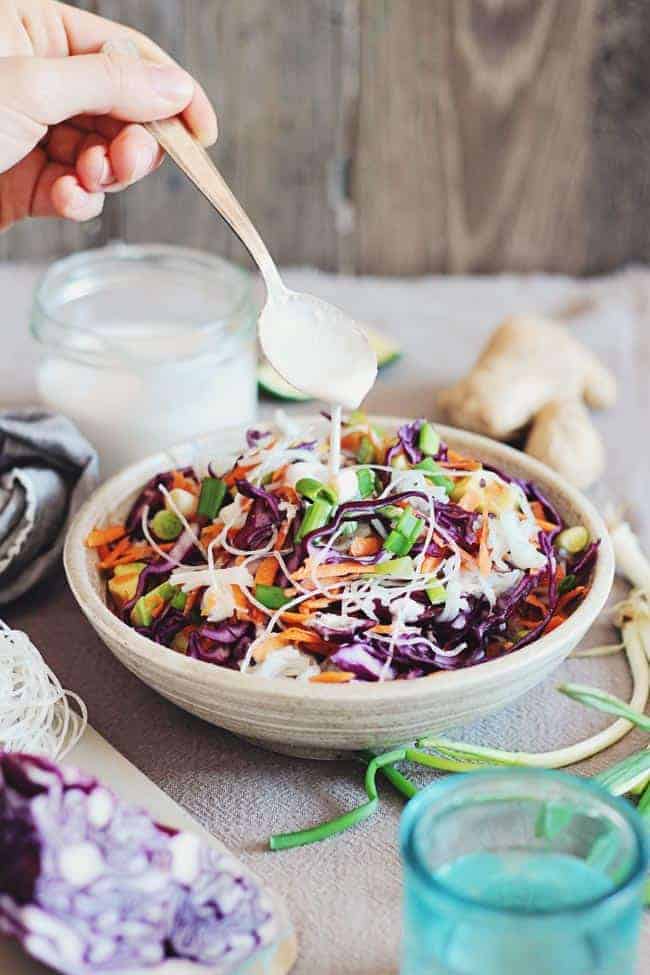 More meal recipes:
Ginger Tea & Drinks
Tea is the most basic way you can reap the benefits of ginger. Drink regularly for nausea, digestion, fever or muscle aches.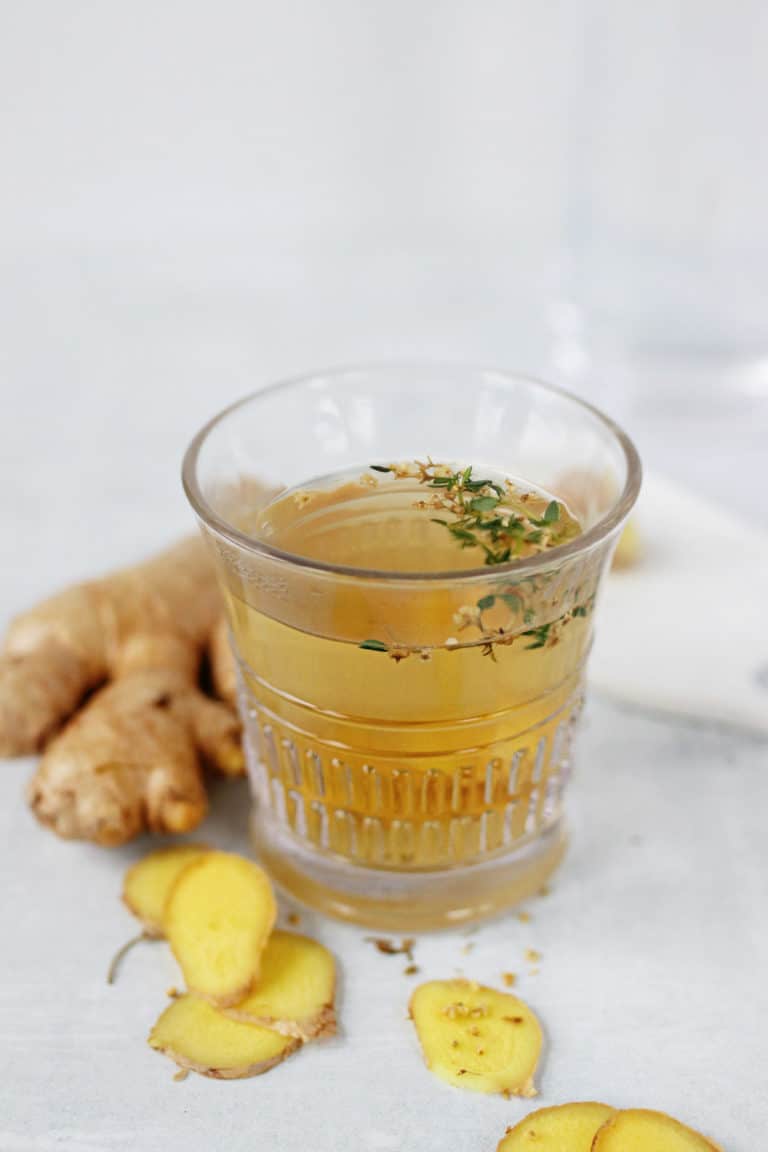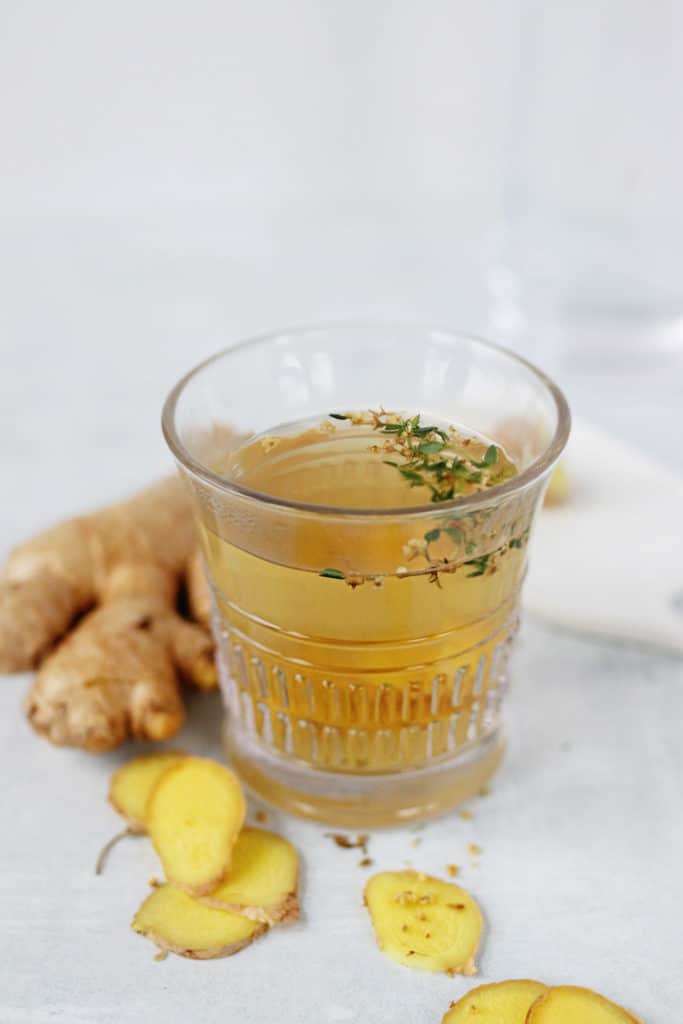 Loaded with warming spices like turmeric, black pepper, ginger and cinnamon that are said to help stoke the inner flame and balance the body, this pink latte is the Ayurvedic boost your body needs right now.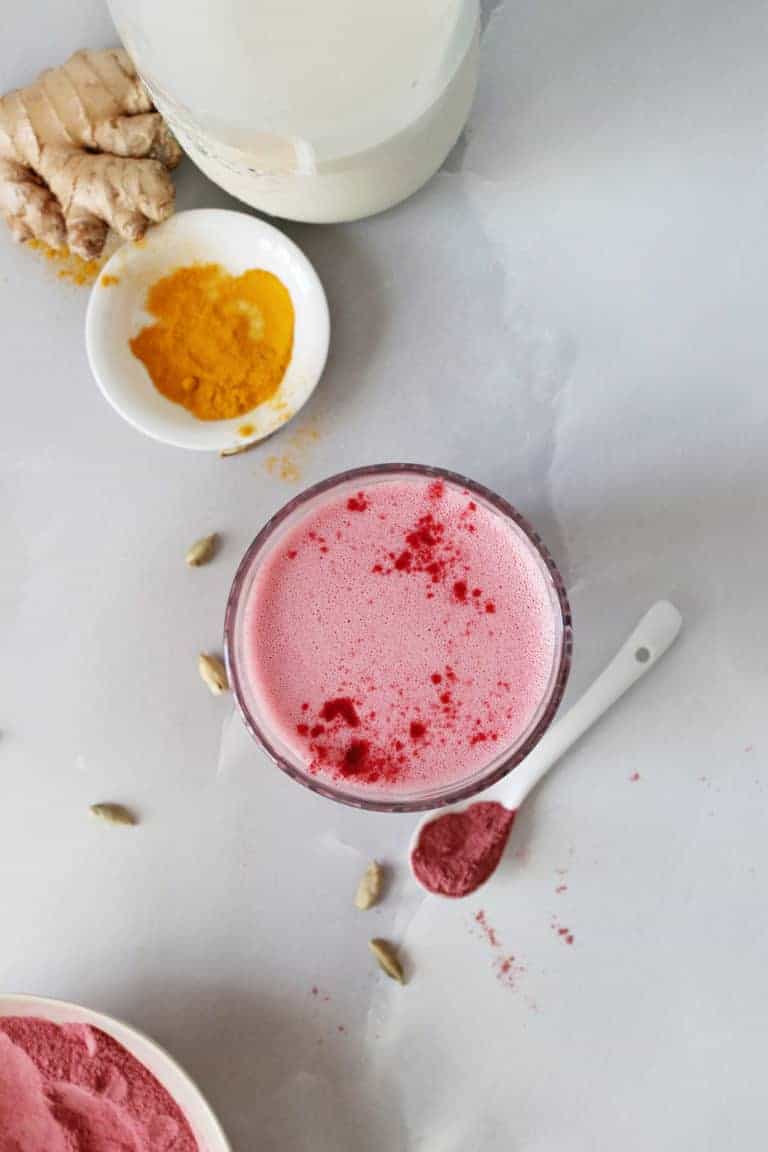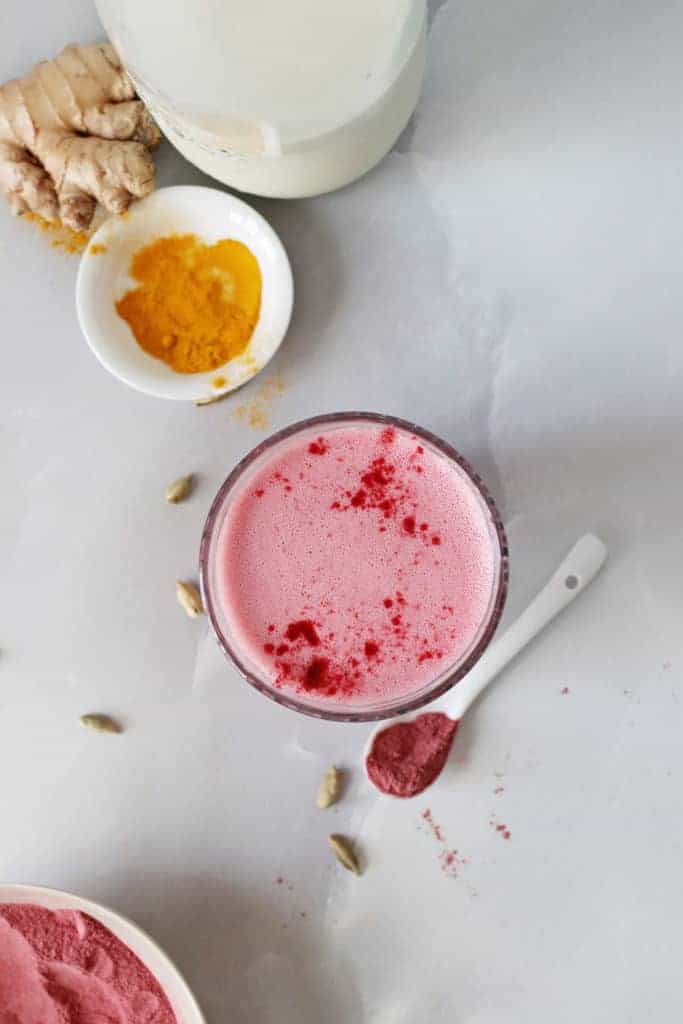 Sinus infections are a dread, but this anti-inflammatory ginger, turmeric, and cayenne pepper concoction helps relieve the symptoms.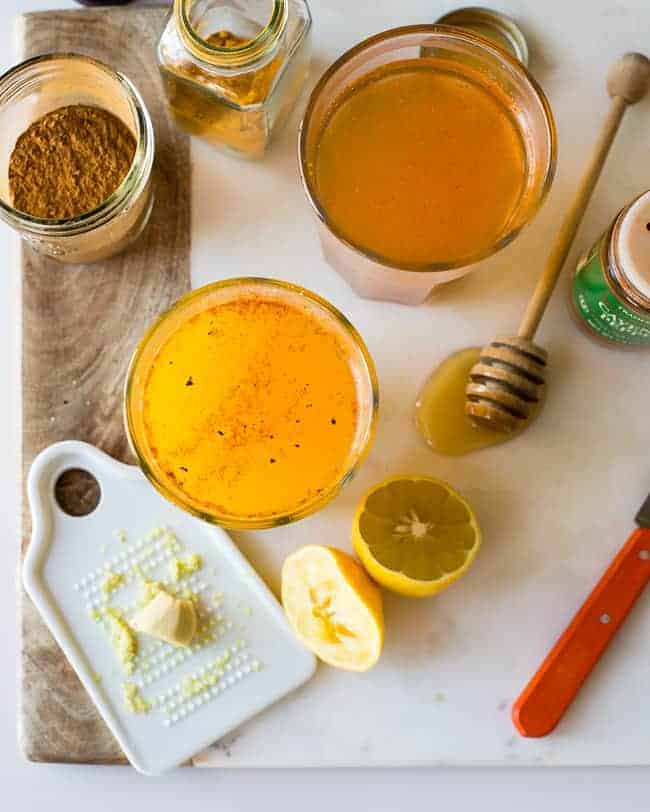 Refreshing and loaded with enzymes and vitamins, this Mexican fermented drink is a great way to cool off and soothe your upset belly at the same time.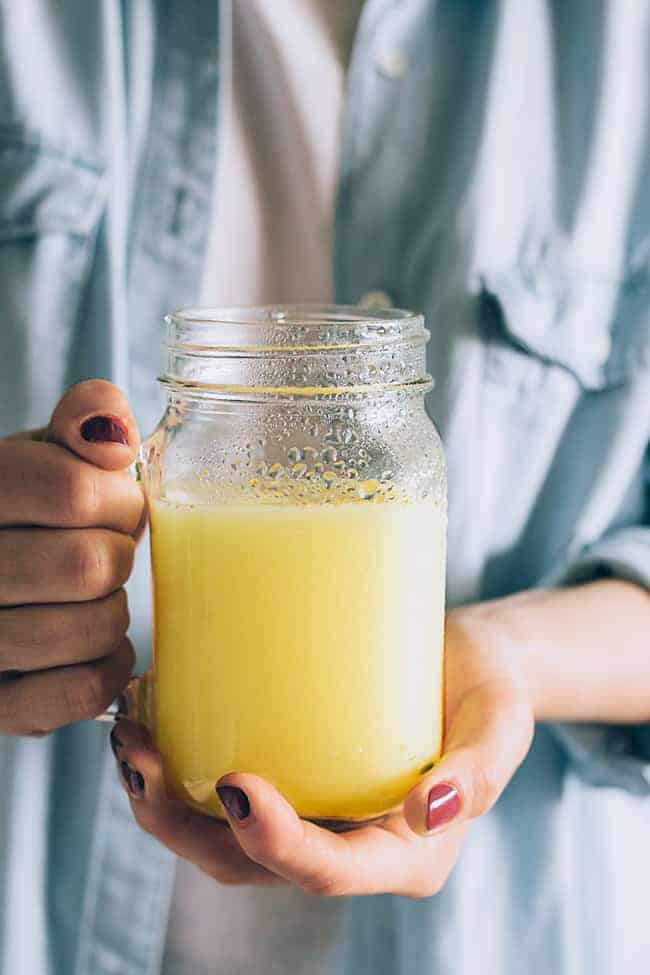 Water kefir is a wonderful probiotic, and with added ginger and turmeric, it becomes a miracle worker for gut health!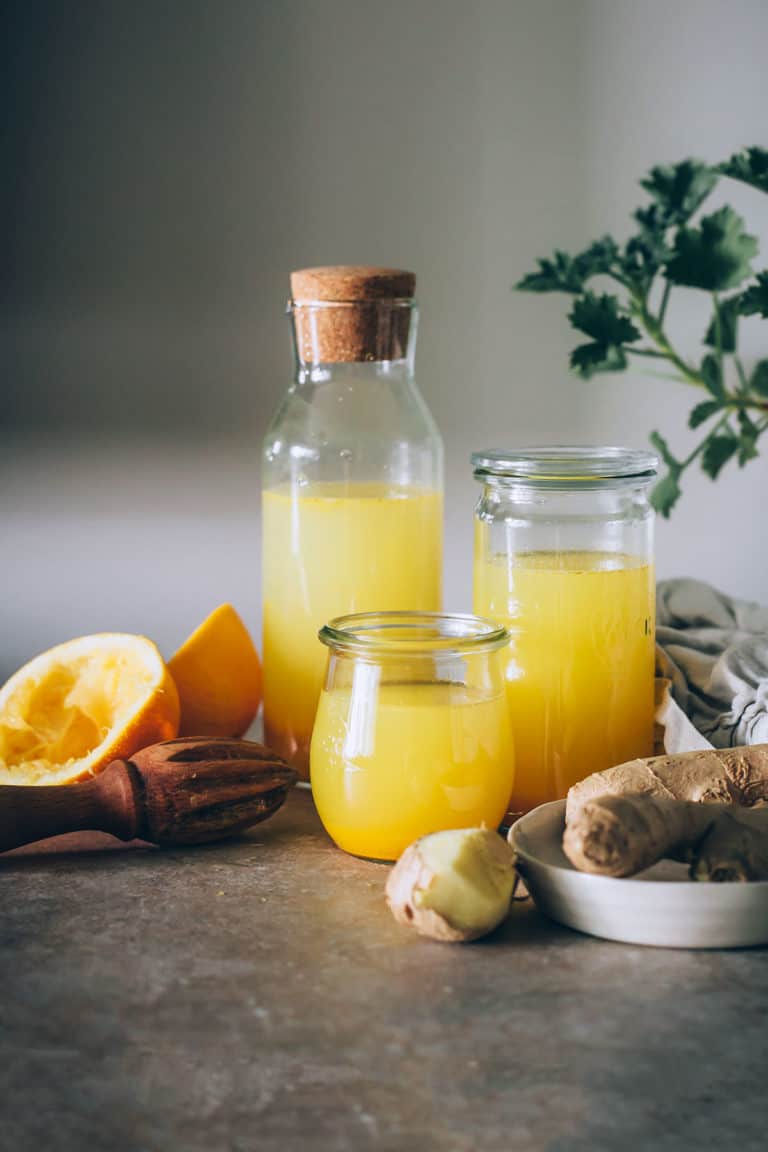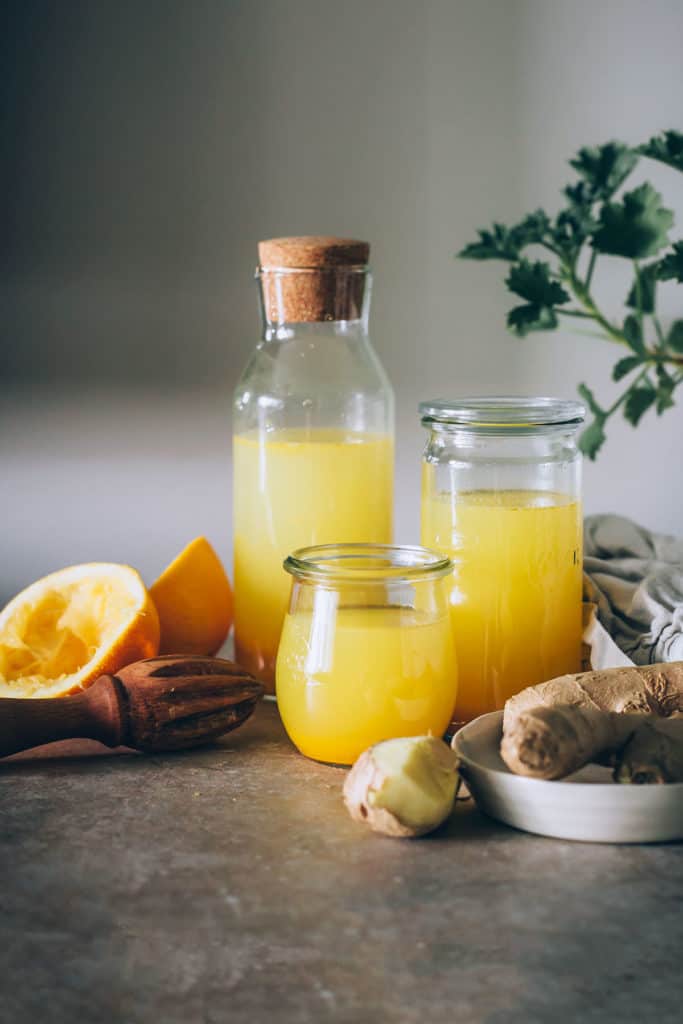 More drink recipes:
Ginger juices & Smoothies
There's never a wrong time to detox, but January seems like a particularly good time for it! This green detox juice is great after the holiday excess.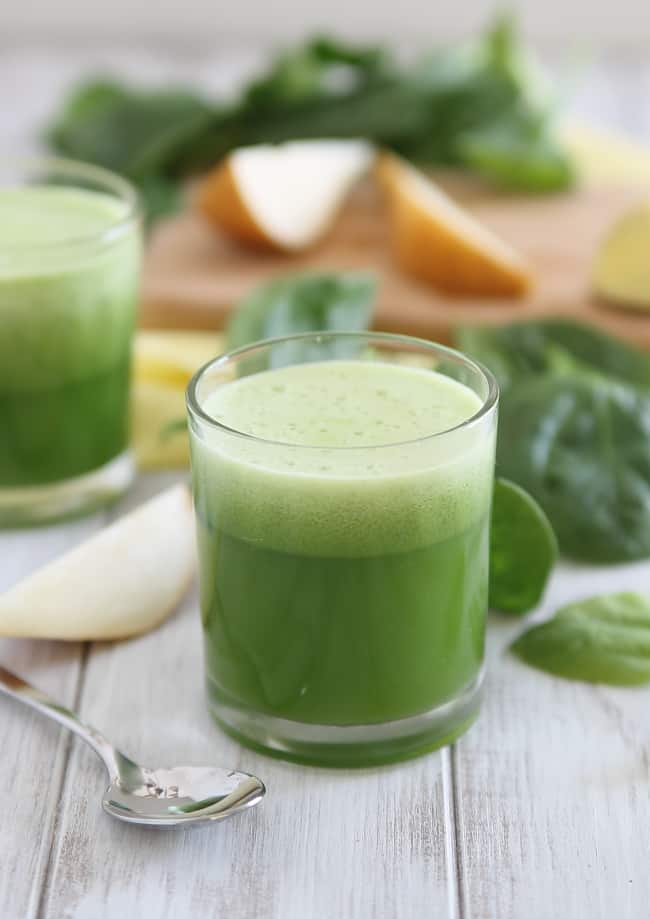 A cooling drink made with herbal tea and aromatic herbs to hydrate and improve digestion.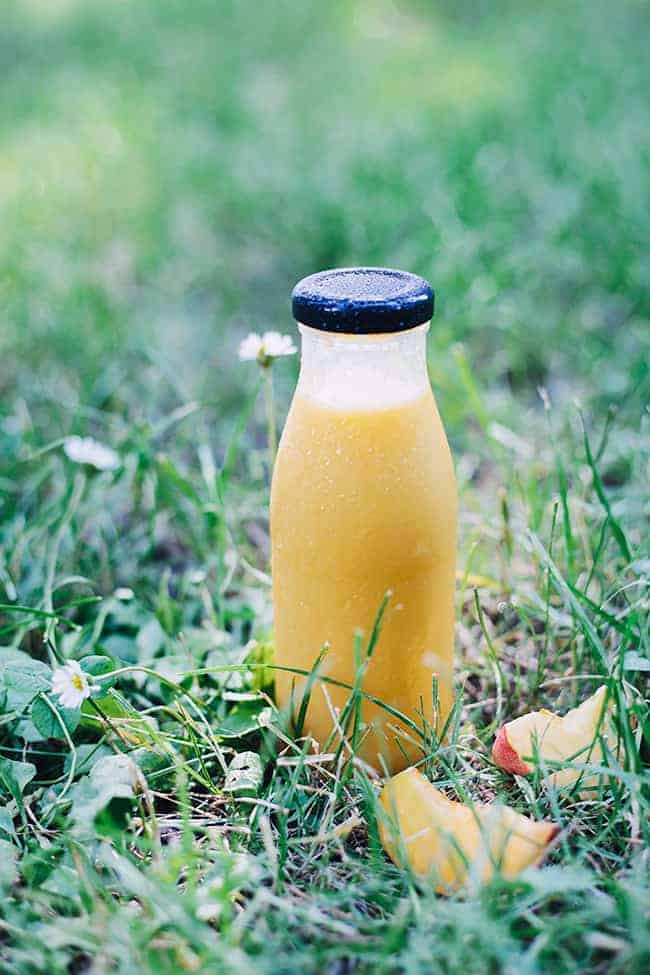 More juice & smoothie recipes:
Ginger Cocktails & Desserts
For this Bellini all you need to do is make a simple syrup, puree some fruit and pop open a bottle of bubbly.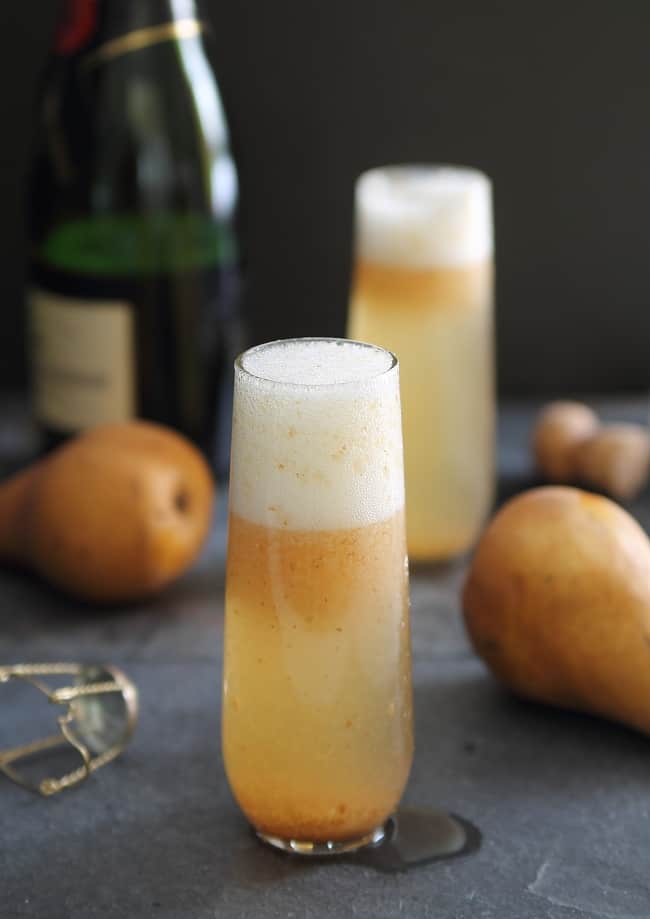 Raise a glass to this New Year's-worthy champagne cocktail, featuring vitamin C-packed pineapple and lime, and festive fresh ginger.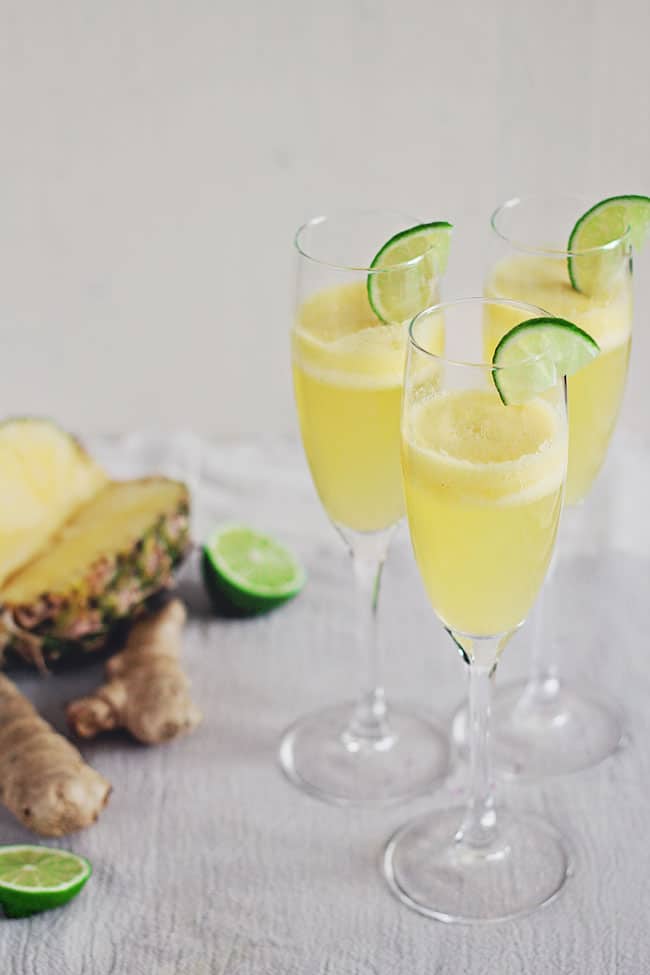 Ginger tea may be comforting in winter but less so in summer! That's why ginger tea pops are the perfect solution for an upset stomach during the heatwave.
More drink & dessert recipes:
Ginger Wellness Recipes
An easy recipe for homemade cough drops with lemon, ginger and clove to help soothe a sore throat and suppress coughs.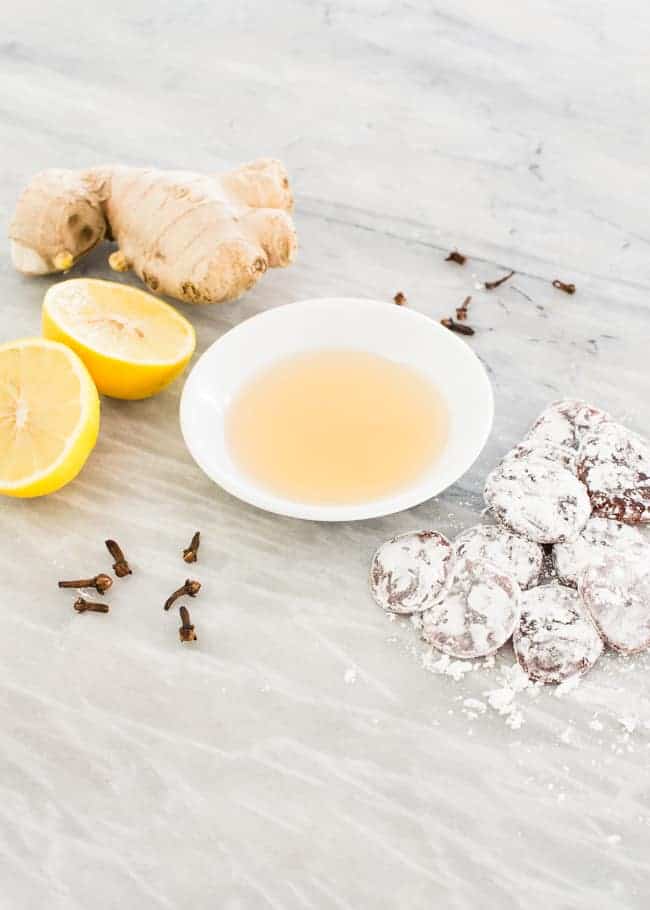 These fruit gummies are a fun homemade treat made with four all-natural ingredients: honey, gelatin, lemon juice and ginger.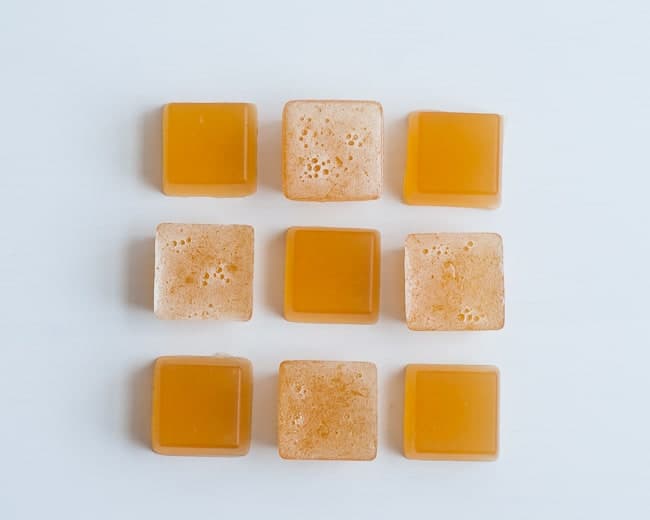 50