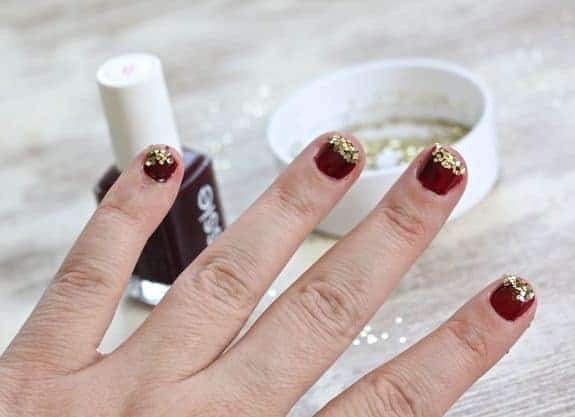 Good news: It's Friday and I already have my ticket to see the new Twilight movie.
Bad news: I'm not sure I'll be able to stay awake for a 10 o'clock show. Oh, and did anyone else completely miss the fact that Thanksgiving is next week? Yep, I totally thought it was the following week. Whoops! Time to get started on that sweet potato casserole….
Instead of cooking, this week I covered my house in glitter. I have crafted all kinds of get-your-glitter-on projects for next week. Because apparently I'm thankful for all things shiny. And in the middle of it all, I decided to do my nails. Completely normal.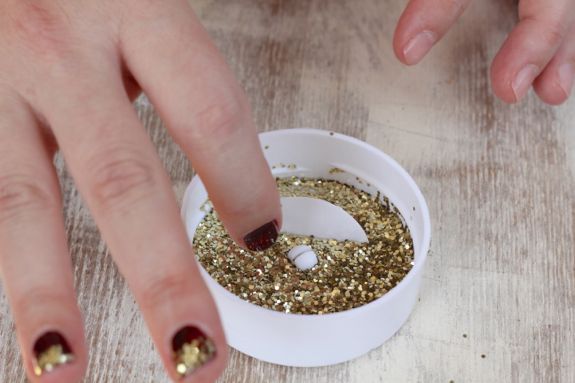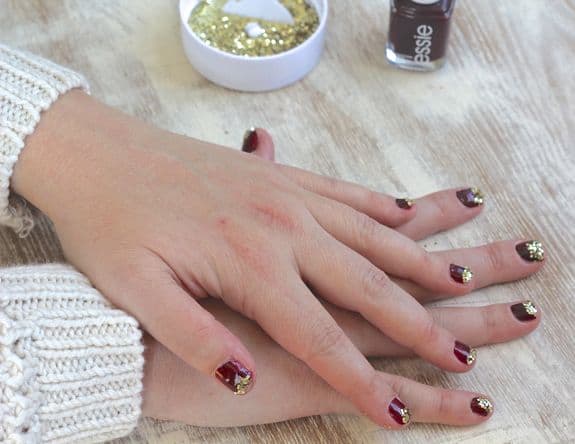 Being completely nail challenged, I love super easy ways to feel like I'm doing something fancy. Immediately after painting Essie Berry Naughty – a lovely burgundy shade – I dipped the tips in glitter. Brush off the excess, and you're good to go. It's not perfectly done, but really, who has that kind of time?
Have you tried glittery nails? So many fun polishes these days. Without putting a top coat on the glitter tips stayed on for a couple of days. Because Robert Pattinson likes glitter nails, right?!
0