We've partnered with Vital Proteins to create this post. Thank you for supporting our sponsors.
Okay, so it might not be cold out just yet (or at least here in Virginia it's not), but that hasn't stopped us from hunkering down and pretending winter is here. Most days you can find me bundled up with fuzzy slippers, a well-loved fleece jacket and a piping hot mug of hot chocolate. Even with outside temps hovering in the mid-fifties, hot cocoa is my go to pick-me-up once December rolls around. But I have long since switched from the powdered packets to my own homemade recipe.
With just a few ingredient swaps, it's easy to boost your hot chocolate's nutrition factor and even transform it into a beauty-boosting brew. This healthy skin hot chocolate recipe is loaded with healthy fats, super foods, and skin-boosting collagen. Plus it only contains 6 ingredients so it can be whipped up on the fly, whenever the craving strikes!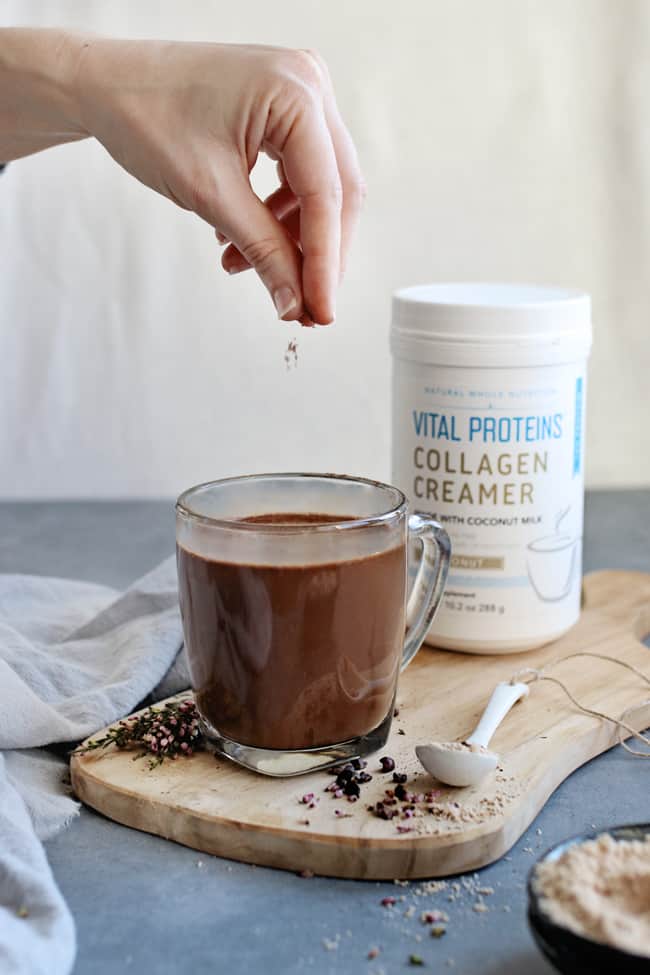 As a hot chocolate aficionado, trust me when I say this healthy skin hot chocolate is the real deal. It makes the perfect base for superfoods like ground cacao nibs, cinnamon, and my personal favorite, Vital Proteins Collagen Creamer.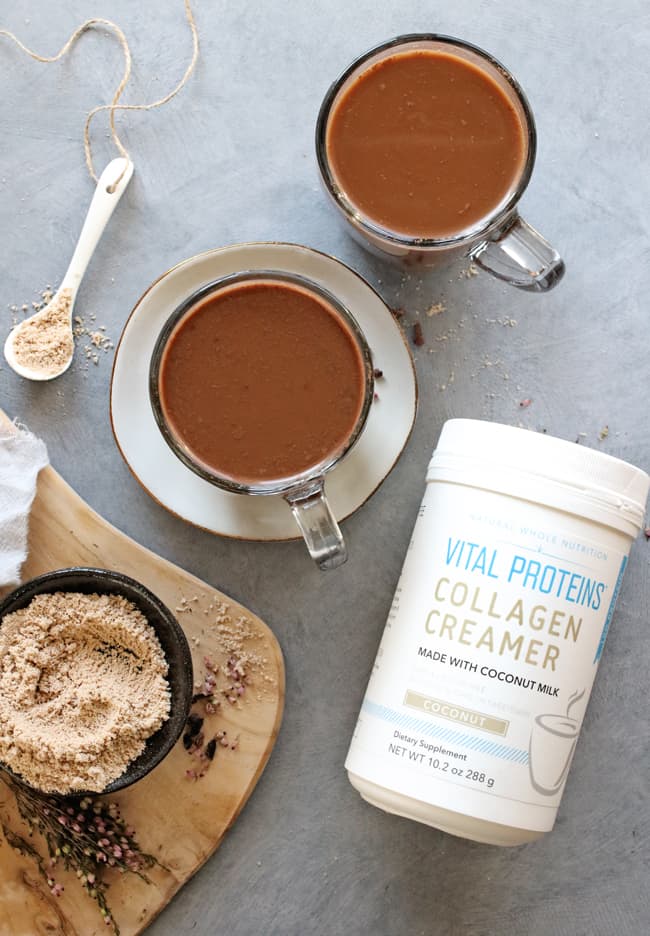 Vital Proteins Collagen Creamer is a whole food creamer made from coconut milk powder, collagen peptides, and spices. Because it's derived from real foods, it's a great source of medium chain triglycerides, collagen, and protein. Not only is it Whole 30 approved, but it's free of artificial sweeteners, refined sugars, dairy and gluten. It can be added to almost any brew, but I personally love stirring a spoonful into my hot chocolate for a creamy boost. It comes in three flavors–coconut, vanilla, and gingerbread–but the gingerbread flavor is by far my favorite during the colder months.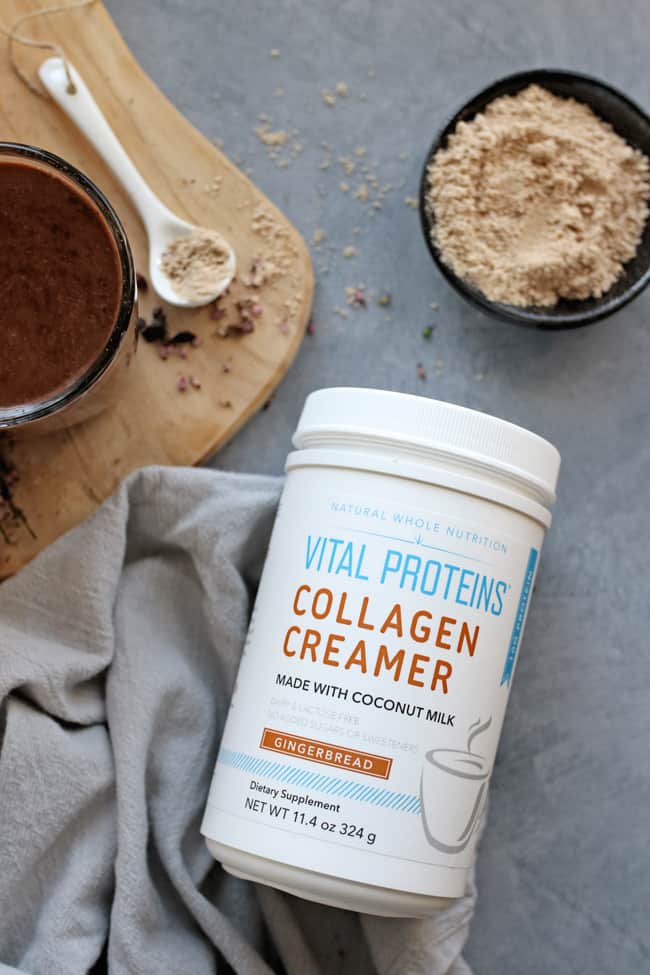 While collagen is beneficial to the entire body, its effects are most noticeable in the skin. As we age, the outermost layer of skin thins and loses elasticity, resulting in wrinkles and other visible signs of aging.  But studies have shown that consuming collagen can actually help replenish your body's collagen stores. So just by adding a spoonful of collagen to your morning latte, you can actually help increase your skin's elasticity and improve its appearance. It's that easy!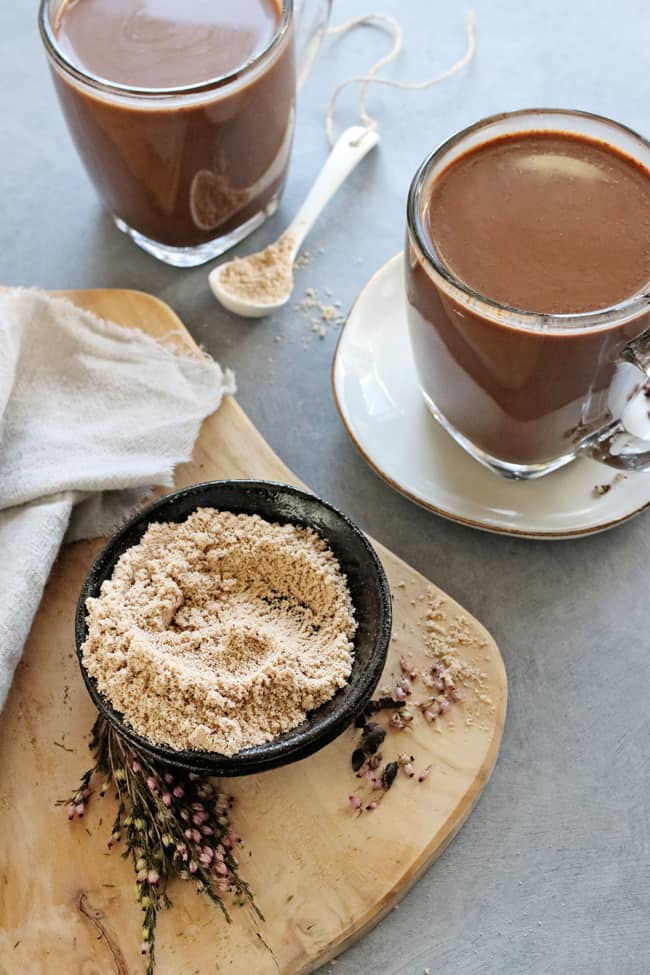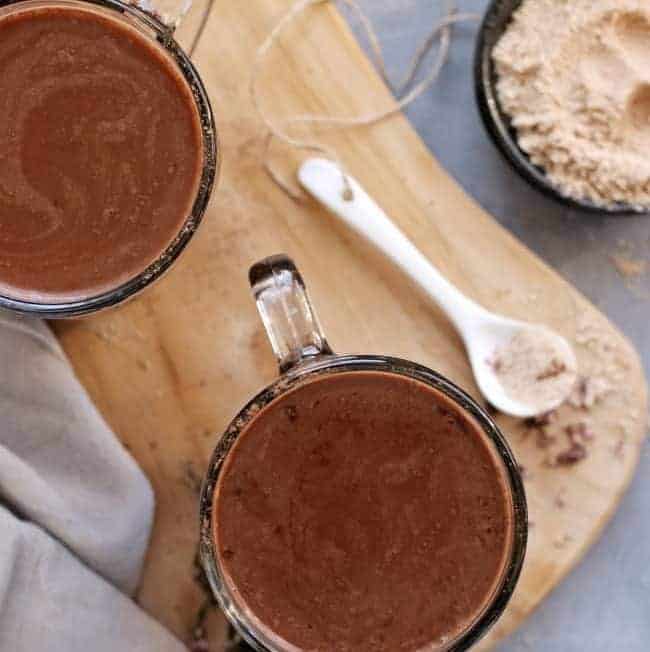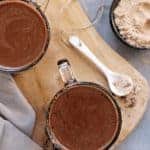 Print Recipe
Glowing Skin Hot Chocolate
This glowing skin hot cocoa is so simple to make, it almost doesn't qualify as a "recipe". But that's the beauty of it! With just a few ingredients you can whip up this skin-boosting brew in less time than a cup of coffee. 
Instructions
Pour the almond milk into a small saucepan and place over medium heat.

While the almond milk is heating, place the chopped chocolate in the microwave and heat for 30 seconds. Stir and continue heating for an additional 30 seconds.

When the almond milk is just barely simmering, turn off the heat and add the melted chocolate, honey, cinnamon and Vital Proteins Collagen Creamer. Whisk to combine.

Pour into two glasses and sprinkle with ground cacao nibs.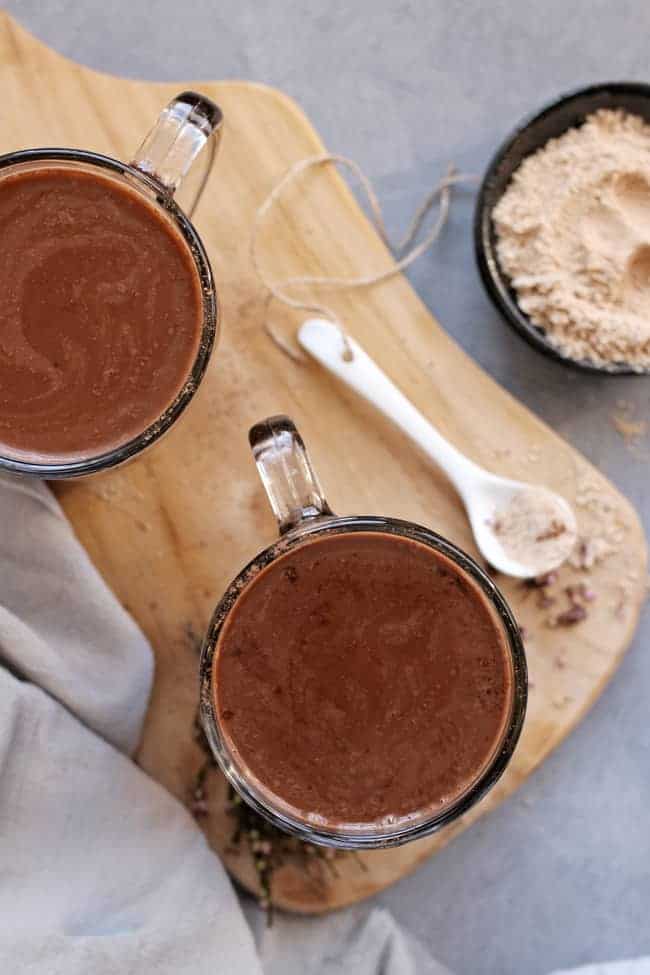 6