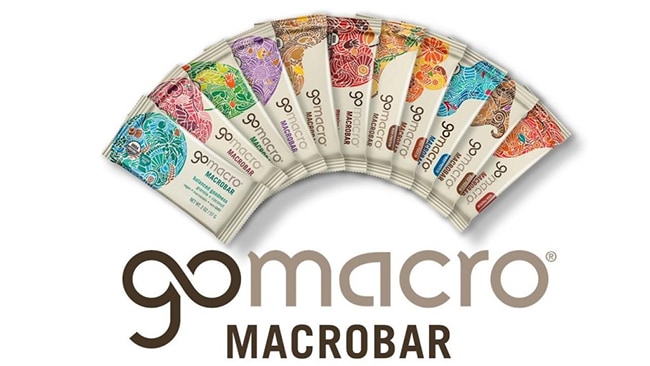 GoMacro is a family-owned business from a small rural community that makes wholesome and delicious food. How it tastes, how it's made, and how it affects the environment are important concerns for GoMacro. You should know that all GoMacro products are macrobiotic, vegan, and use only the highest quality grains, nuts, seeds, and natural sweeteners to provide well-balanced nourishment for fitness and health. Their health bars are sustainably sourced, and their sales support fair trade uses of organic ingredients. GoMacro also reinvests in their communities through donations, environmental responsibility, and education. Did we mention they are also certified organic and certified gluten free?
These delicious health bars are not only recommended for active people who do a lot of sports, but also for anyone looking to have a healthy, wholesome diet without compromising on the taste. How would you like to try a whole range of MacroBars? Read on to find out how you can win and how to enter:
$30 GoMacro Health Bar Giveaway
The winner of this giveaway will win a box of 24 sample size MacroBars, in assorted flavors such as peanut butter & chocolate chip, banana & almond butter, cashew butter, and granola & coconut.
Hello Glow received product for review purposes. All opinions are 100% ours.
0