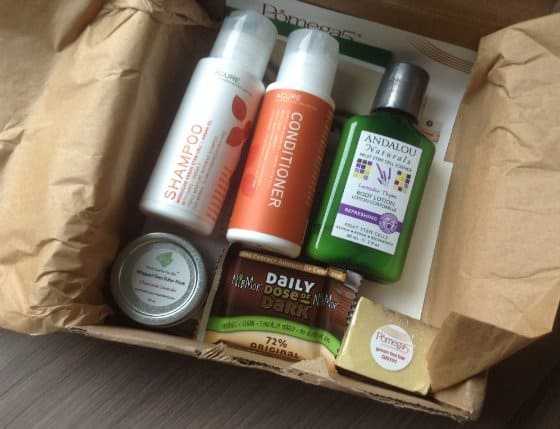 Interested in exploring non toxic beauty products but not sure where to start? Well, that's where Goodebox comes in. Every month, Goodebox sends you a box of travel sized beauty and personal care products. And you know the products will be good for you, inside and out, because Goodebox promises to only works with brands committed to using the best, non-toxic ingredients.
What is GoodeBox?
Goodebox is a members only service providing expertly curated, trial sized healthy, eco-sensitive & effective beauty and personal care products, along with occasional samples of natural & organic health and wellness products.
How GoodeBox works
The Goodebox team uses a multi-step process to ensure that each product they send is the best possible fit for you. Members fill out a product preference profile to let them know your skin type, allergies and even vegan preferences, and beauty experts choose the right products. Whether you get a new box every month or every other month, each box will contain 5-6 trial size healthy, beauty and natural wellness products.
Win a 3 Month Subscription ($55 Value)
Each Goodebox contains some type of skin and/or bodycare products. Most months will have make-up, and some will have hair care, fragrance, sun care, personal care, hygiene products, accessories, supplements, health & beauty related food or beverage items or sustainable living products. Now the hard part – waiting for the box to arrive.

a Rafflecopter giveaway

0