I could stare at these spring roll photos all day long. There aren't many foods that look so good and are also healthy to eat. It's no wonder you can find over 680k Instagram photos tagged #springrolls!
The beauty of spring rolls—other than the rainbow of colors—is that you can make a big batch, pop them in the fridge, and bring them to work for lunch all week long. And there are so many ways to put your own spin on them!
Truth be told, you can use almost anything to fill those rice paper wrappers, if you're not afraid to step aside from the original recipes. Here are some ideas to inspire you:
10 Delicious Spring Roll Recipes
Instead of the usual rice paper wrappers, these fresh spring rolls are made with crispy raw collard leaves. And hey, an allergy-friendly substitute for peanut sauce too!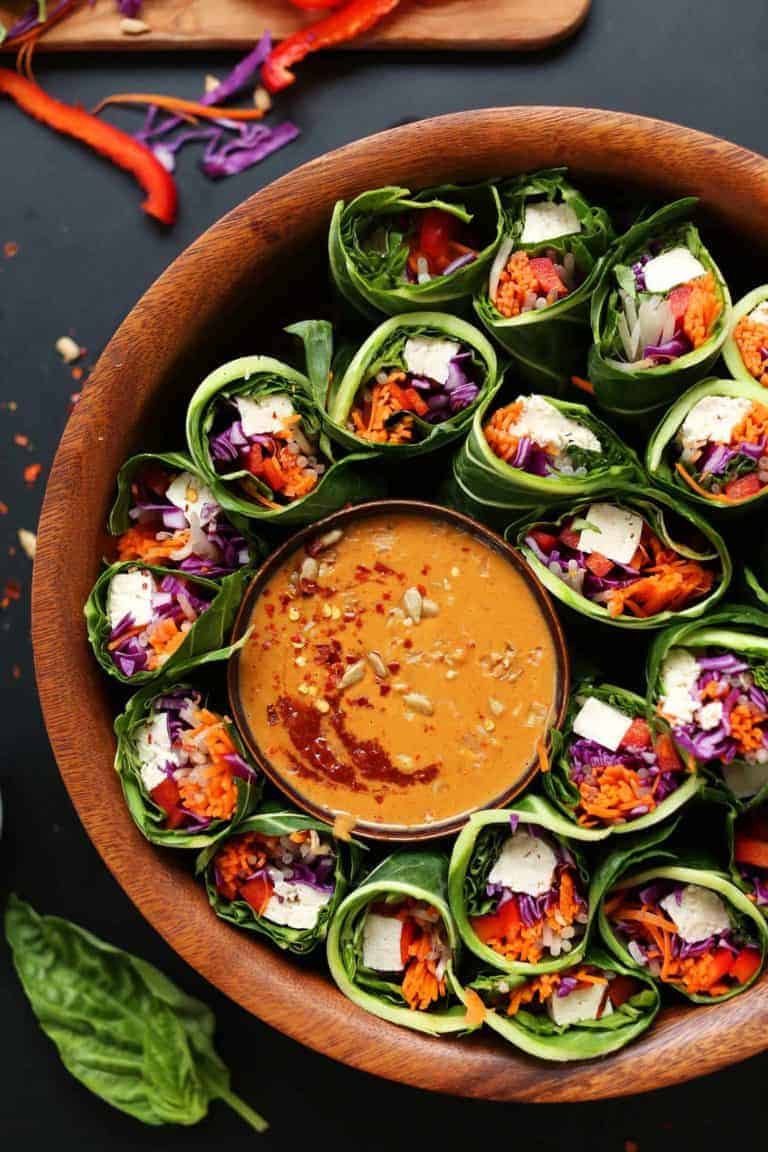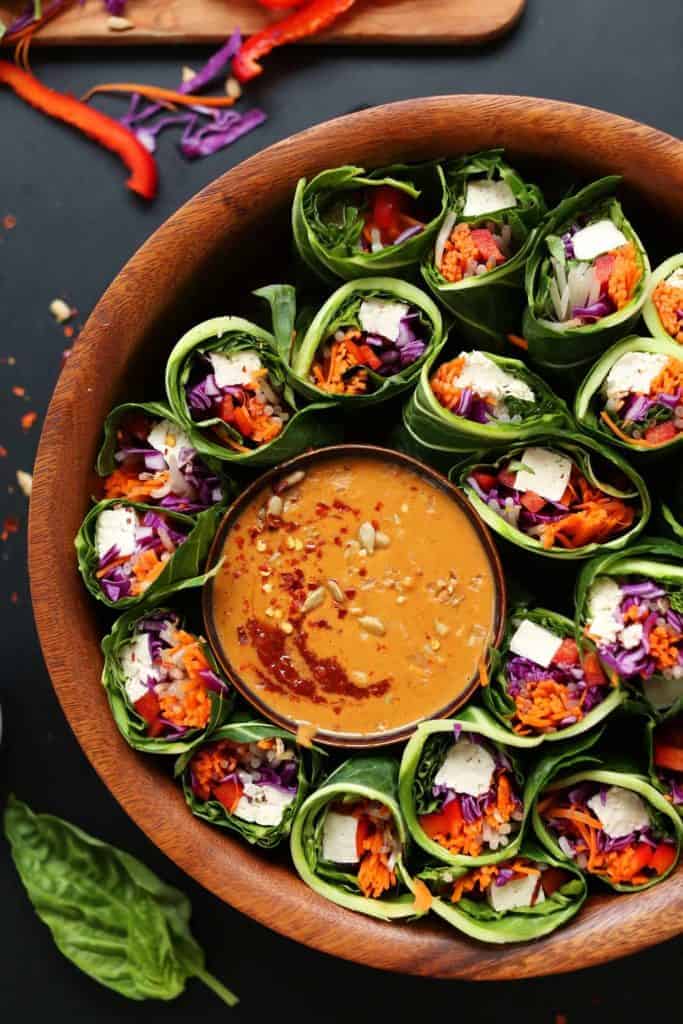 I'm never going to turn down peanut sauce (in fact, I'd eat it with a spoon if it were socially acceptable to do so), but the ginger-infused vinaigrette that accompanies these spring rolls is a refreshing change of pace.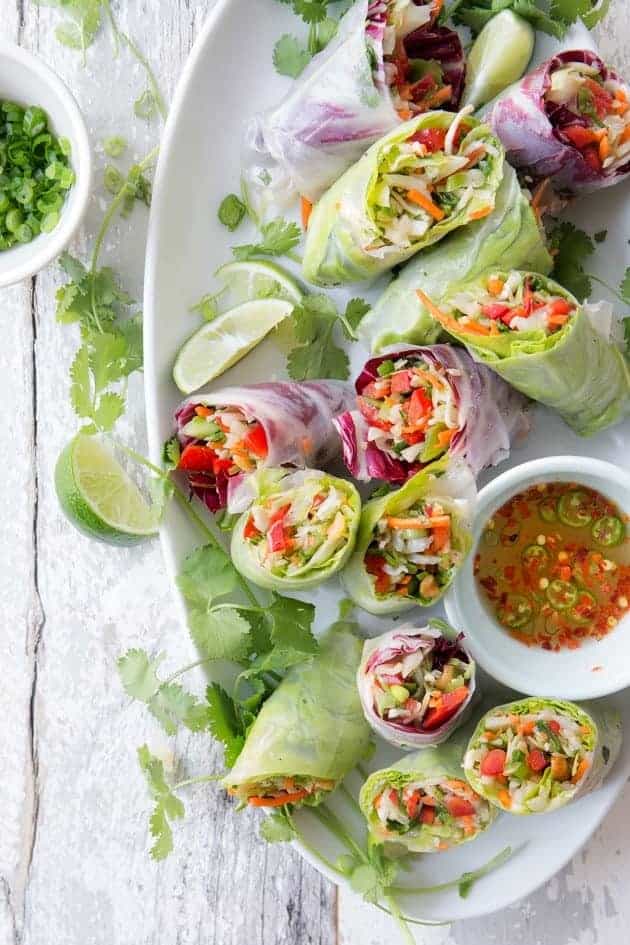 Stuffed with raw fruits or veggies, these spring rolls are the perfect snack anytime of the day. Make a variation of them and you've got yourself a meal! Bonus: the coconut peanut butter dip is a dream!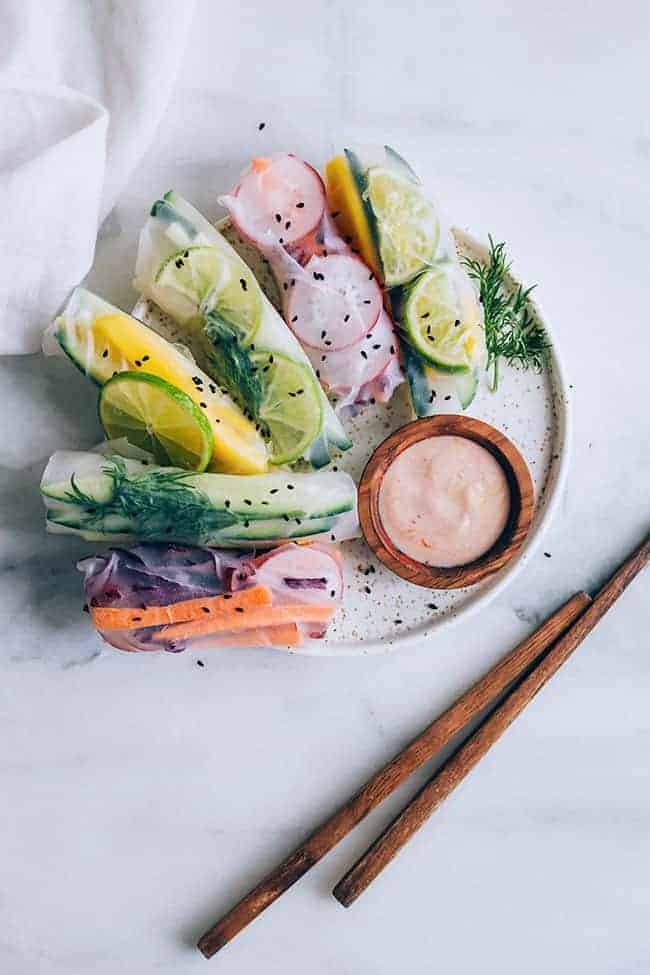 Juicy peaches add a bright, summery touch to these colorful spring rolls. Don't forget the hot pepper for a little bit of heat to compliment the sweetness of the fruit.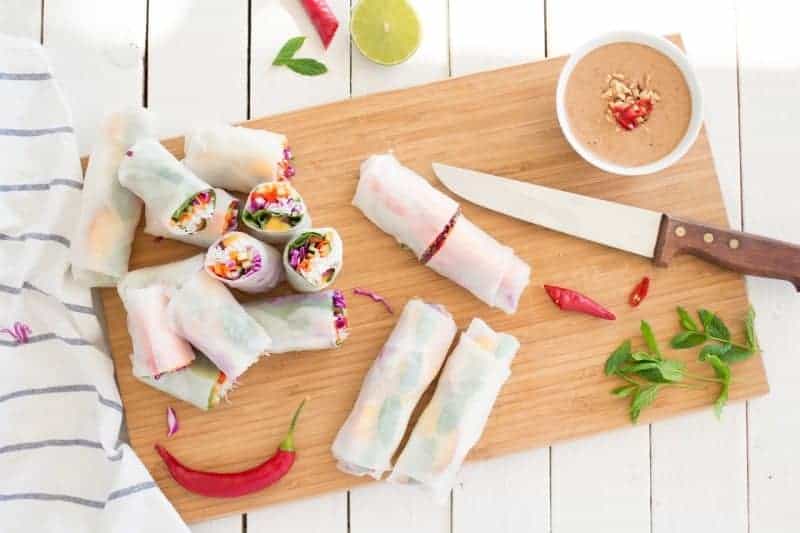 Packed with a rainbow of veggies and paired with a spicy dipping sauce on the side, you can't go wrong with a classic spring roll recipe like this one.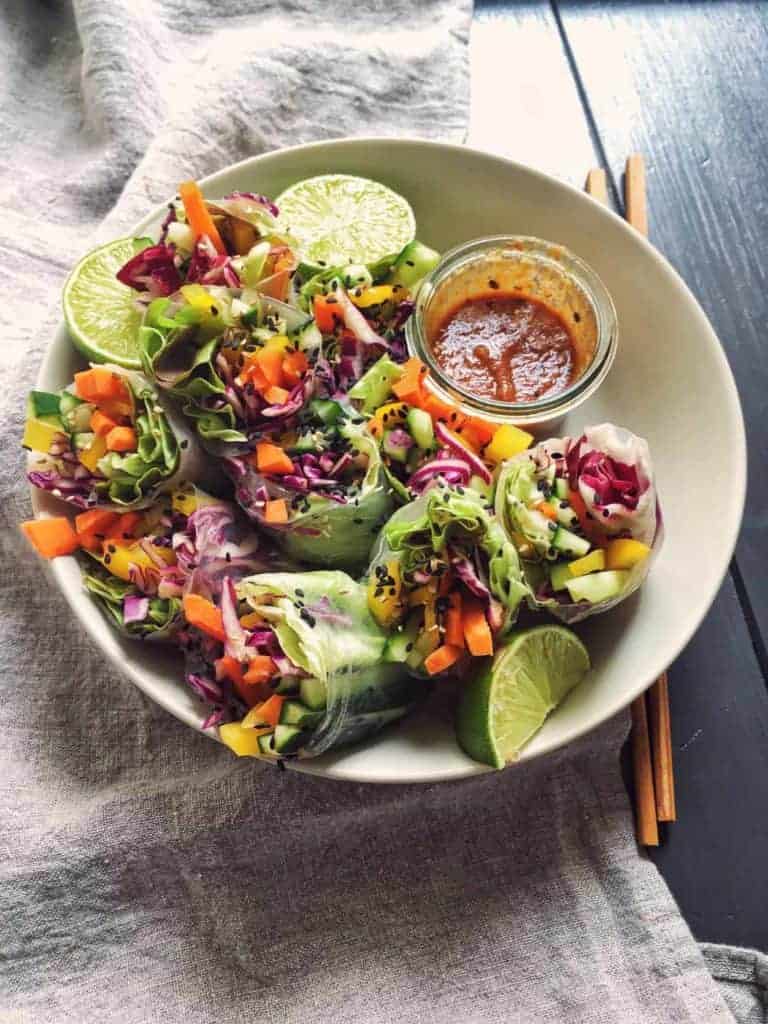 Pad Thai! In spring roll form! Get out of my dreams, get into my car. We love the idea of a coconut milk-and-curry dipping sauce too.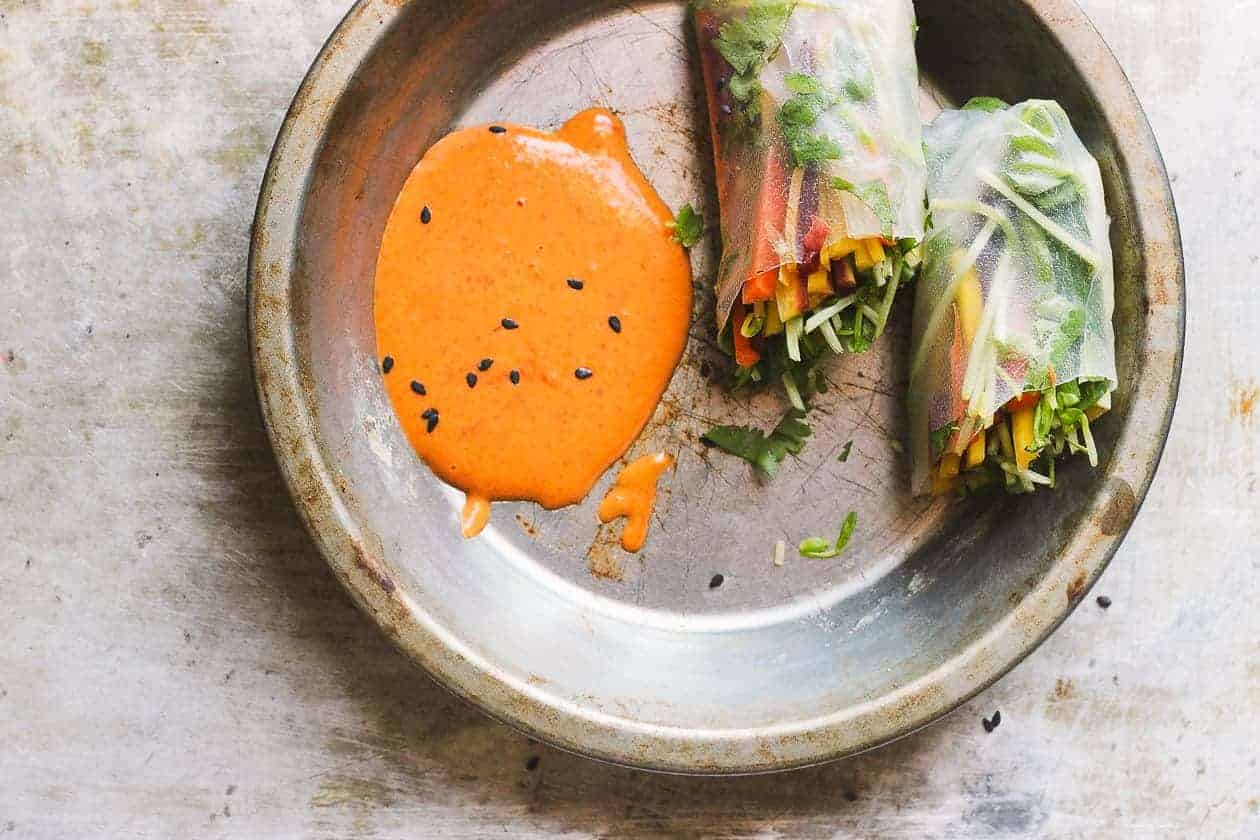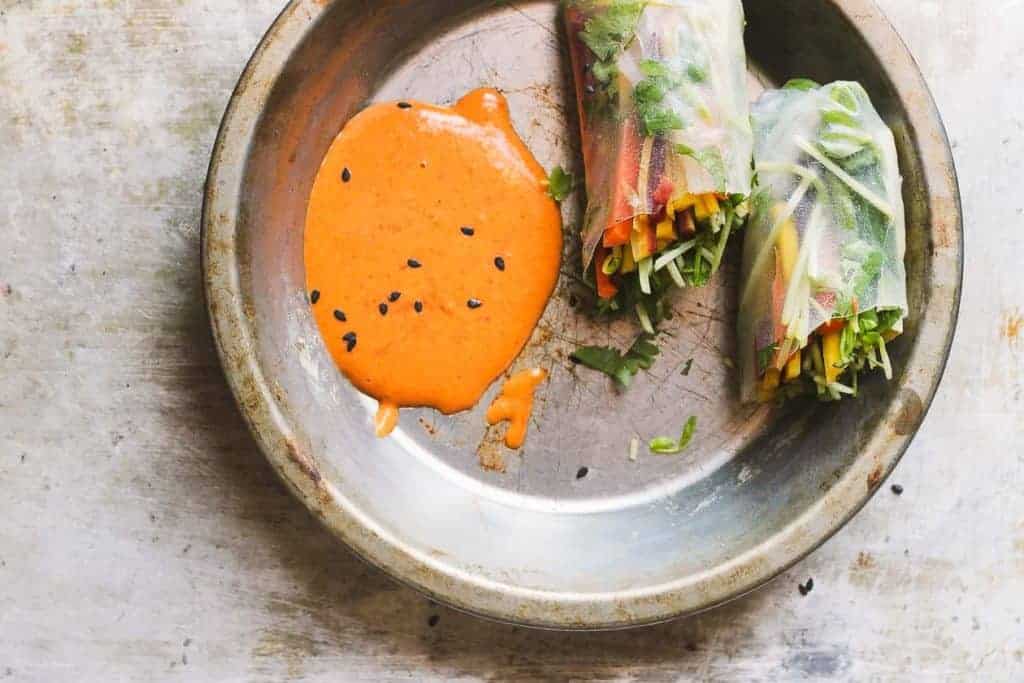 Marinated tofu is at the heart of these spring rolls, while spinach, carrots and red cabbage add color, and the Sriracha and Hoisin sauces add plenty of flavor.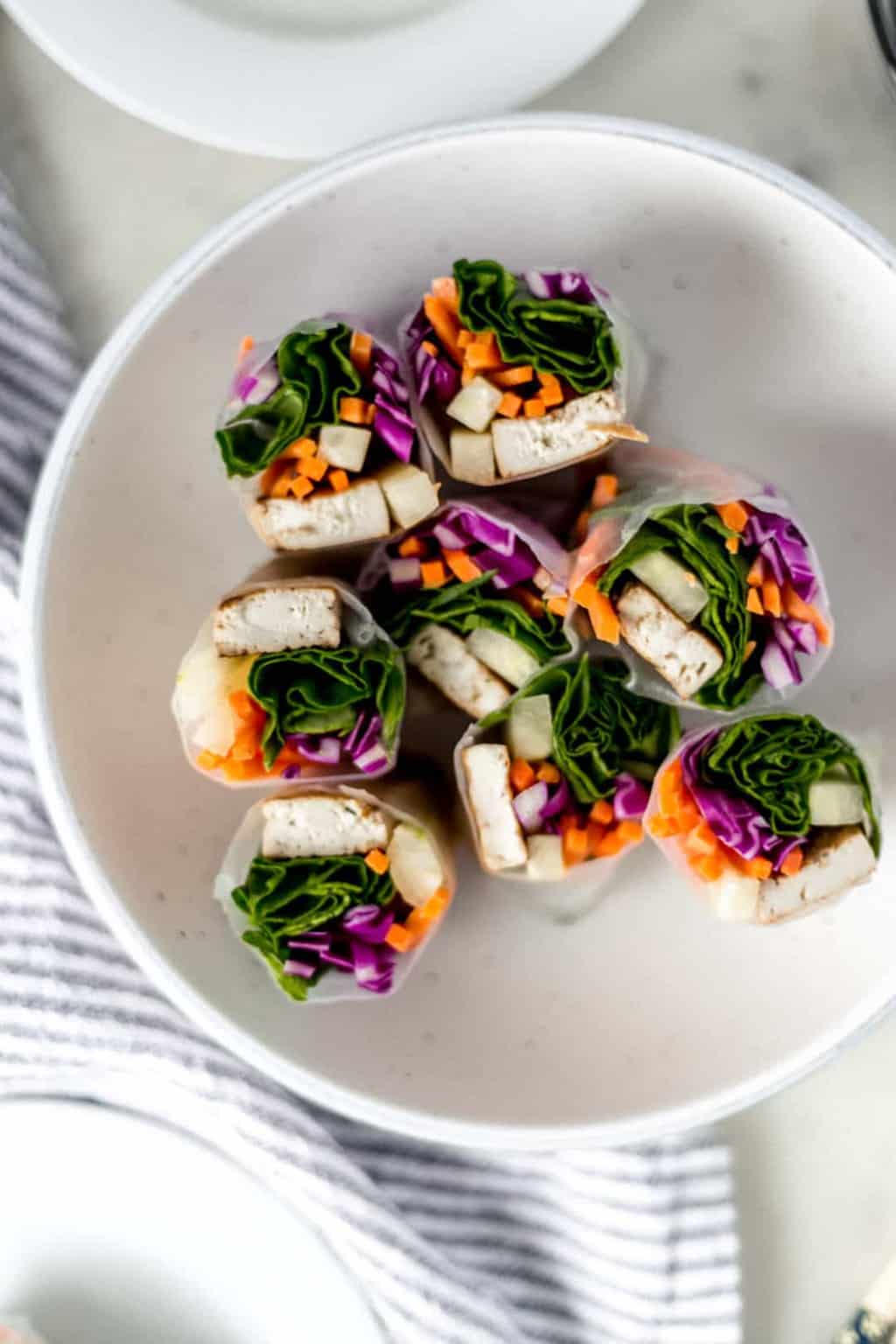 With shrimp, lettuce and rice noodles, these spring rolls are easy to assemble, and they're bound to disappear from the plate in minutes.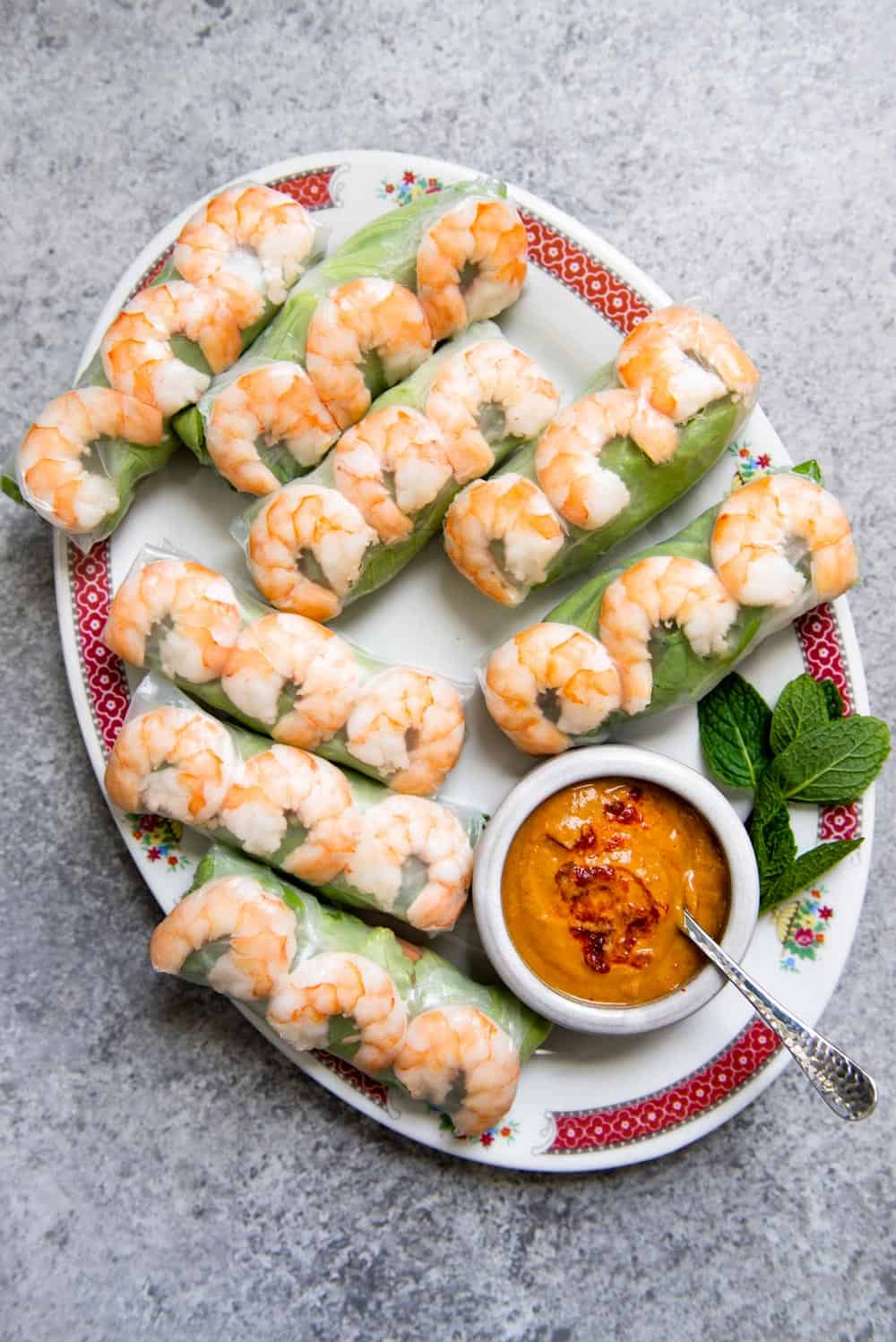 Not only do you get to satisfy your spring rolls cravings, but you get a taste of sushi, too! These vegan sushi spring rolls are dipped in a healthy, creamy avocado sauce.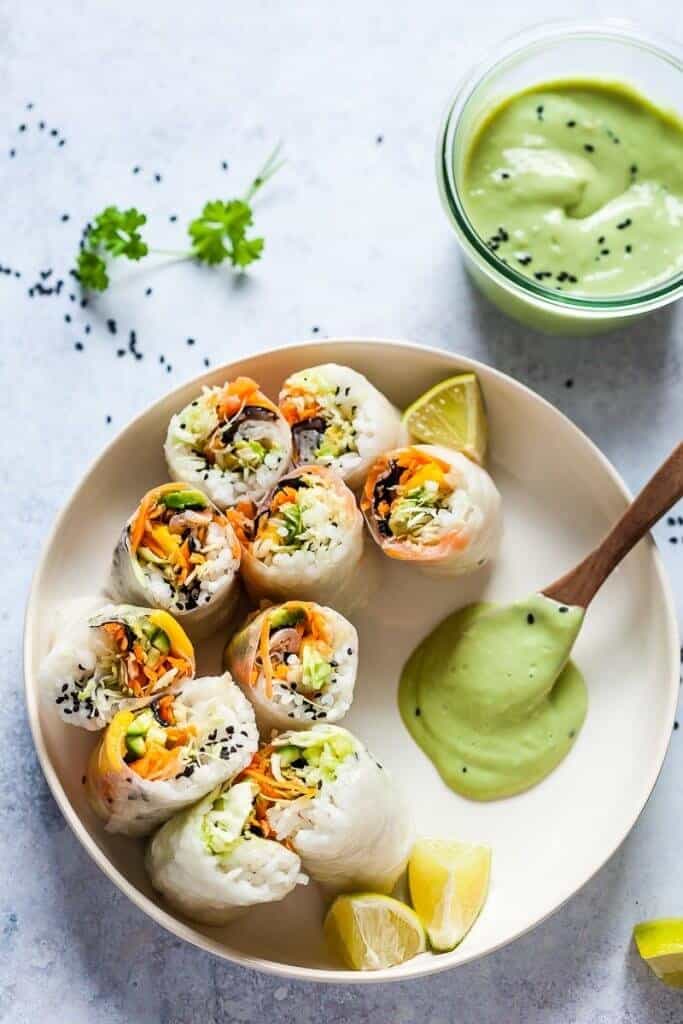 Charred broccoli, tofu, ginger, and sesame make an amazing combination in these spring rolls. You can serve them with soy sauce or a tahini sesame dressing for even more taste.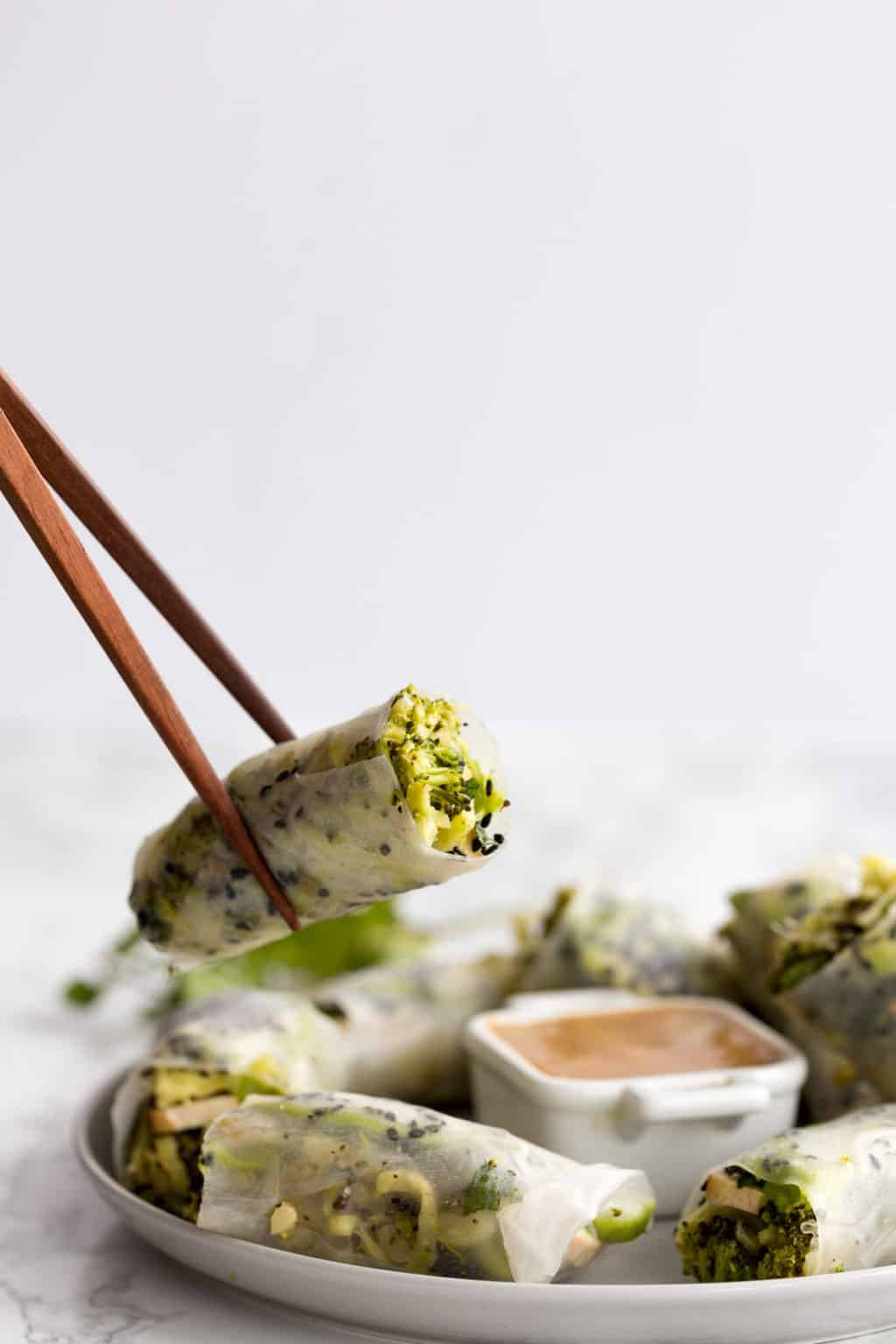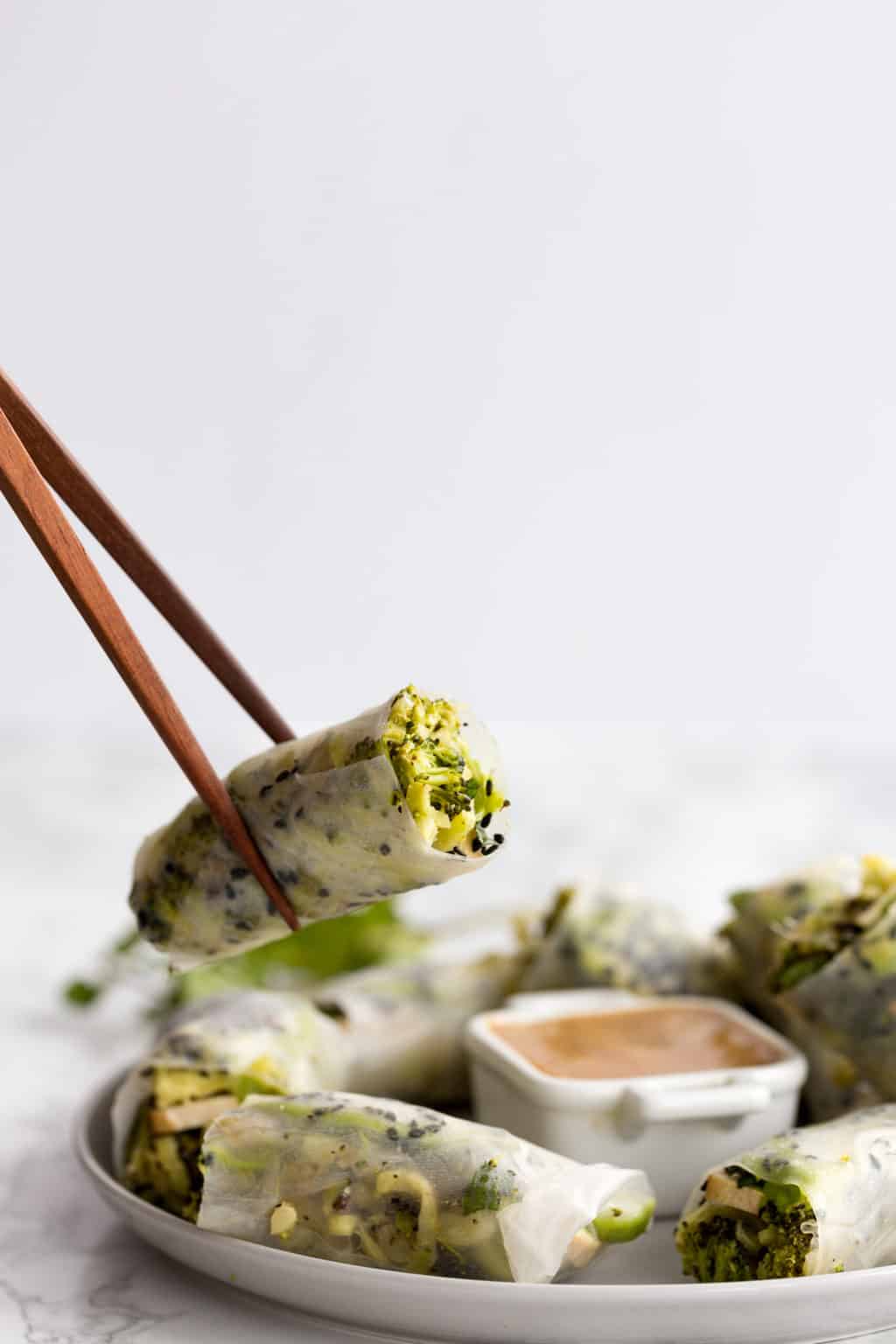 10