I used to think all the people who cut grains out of their diet were totally crazypants, but after 2 months without grains, I've been feeling pretty fantastic and not crazypants at all. While I think grains are healthy for most people, some people seem to be sensitive to them and I guess I'm one of those unlucky people.
Unfortunately for us, most delicious baked goods involve flour. Bummer, right? But giving up grains doesn't mean you need to give up cookies and brownies and cupcakes too. You can still have an occasional treat with these grain-free dessert recipes:
1 / 5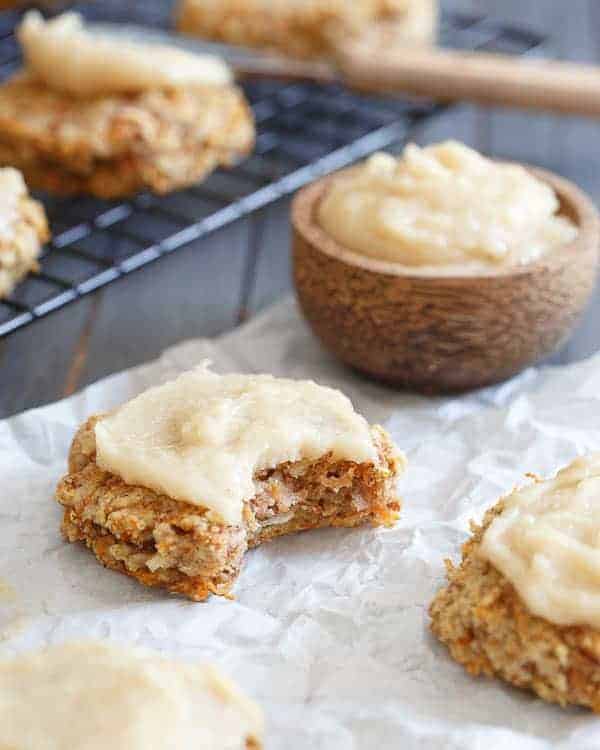 Gluten-free, dairy-free and paleo, these healthy carrot cake cookies—complete with cashew "cream cheese" frosting!—are a crowd-pleasing treat for Easter.
Paleo Carrot Cake Cookies from Running to the Kitchen
2