Living up to their reputation as the 'Queen of Fruits,' grapes certainly command respect in the skincare community for their abundant antioxidants. While there are over 10,000 varieties of grapes in the world, what they all have in common is that they contain flavonoids, antioxidants and alpha hydroxy acids. All ages can benefit from the anti-inflammatory properties, lightening agents, and sun damage reversal provided by grapes.
Grapes are a fantastic fruit to use topically if you battle acne and/or if you want to fight the effects of aging. Found in the skin of red grapes, the highly sought after polyphenol resveratrol can improve heart health, increase collagen production and neutralize free radical damage. Next time you're at the grocer, pick up an extra bunch and give one of these simple at home masks a try.
Homemade Anti-Aging Grapeseed Facial Mask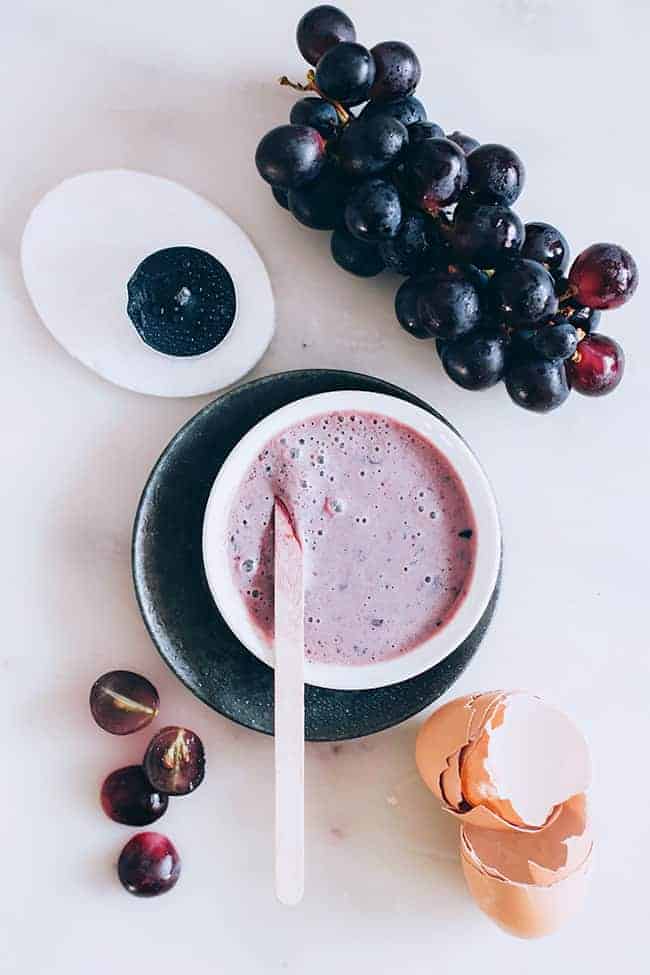 Combine the grapes and the egg white in a blender, and blend thoroughly, crushing the seeds, which contain nourishing grapeseed oil. Once the mixture becomes frothy, use a facial brush to apply the mask to face and neck in upwards strokes. Leave on for 15 minutes, then rinse thoroughly and follow up with moisturizer.
Pigmentation Grape Face Pack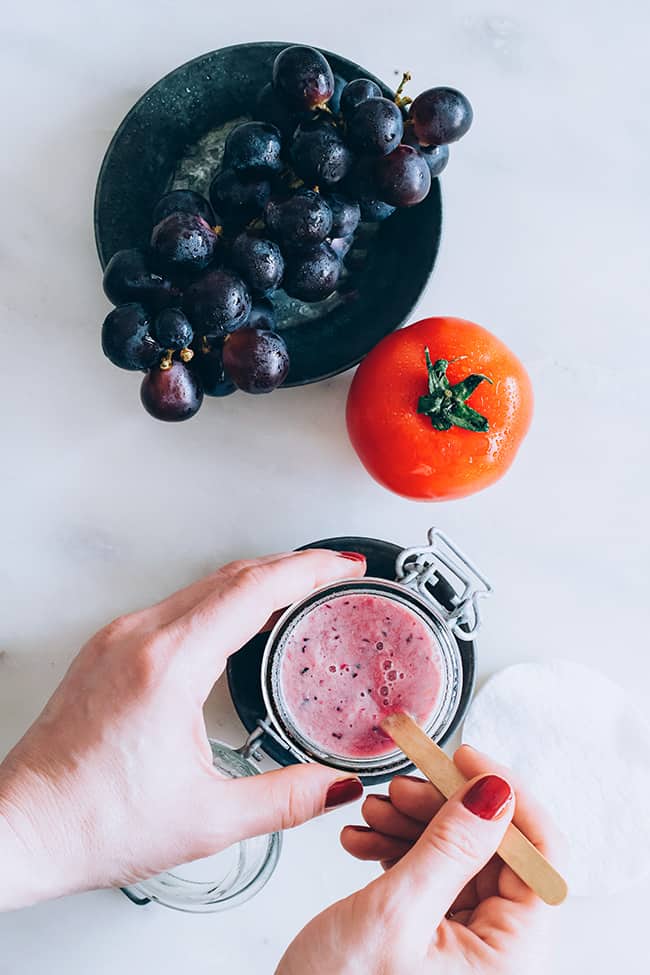 The lightening properties of tomatoes and grapes make it a powerful duo that fights age spots, sun damage, and evens out complexions. In a blender, pulse the tomato and grapes, creating a wet paste. Apply to face and neck, concentrating on any sun spots or darker areas. Leave on for 20 minutes before rinsing thoroughly.
98