News flash! Exfoliation is key to combating dry, winter skin. Many don't think of exfoliation as an important step in their skincare routine. In fact, in wintertime it's often discarded altogether, right when it's needed most! Slathering on more and more moisturizers, creams and lotions will not help hydrate skin without exfoliating first (but it will drain your bank account to waste expensive product!).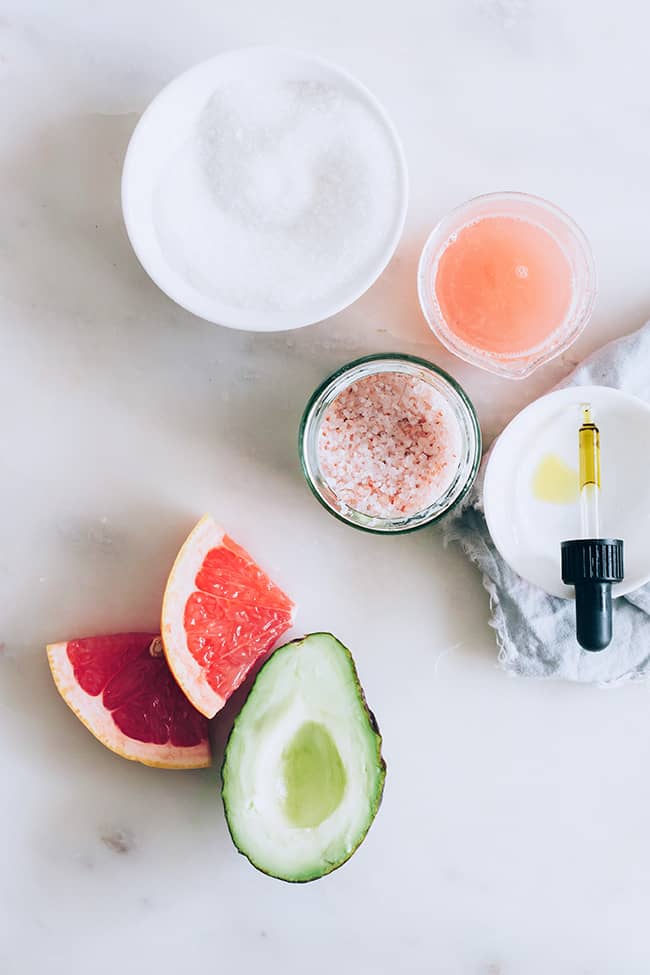 Instead, regular exfoliation will slough off dead skin cells and help all of your other products work more effectively. Here's why exfoliation is crucial: without a barrier of dead skin or the build up of old makeup, dirt and sebum, your serums and moisturizers can now penetrate the way they are intended.
Have you ever tried cleaning a cooking or baking pan with just water and you can't quite get that oily residue off? Add some effective dish soap to break down that oil, and aha your pan will be squeaky clean and ready for it's next use!
Similarly, the skin has layers of residue as well, and sometimes we need an effective method to get rid of and break down those layers. We have just the method.
Try this gentle facial scrub to brighten dull skin, rid those dead skin cells and fight the winter skin blues. Then see how much more effective your other skin care steps will be!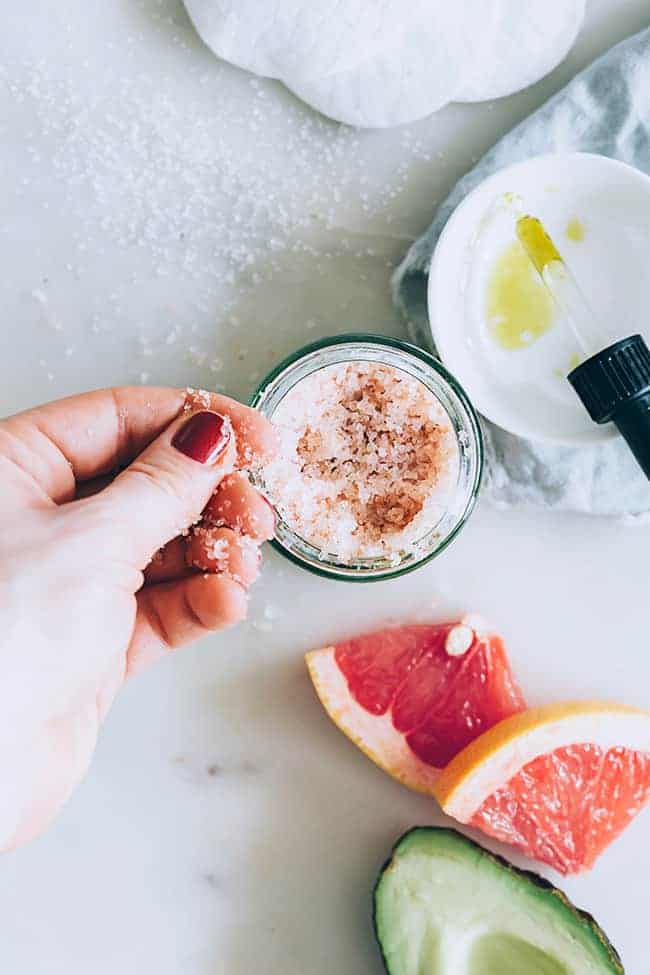 Brightening Grapefruit Facial Scrub
First, juice half a grapefruit, then strain any seeds or pulp. Combine the juice and sugar into a bowl and then pour in the avocado oil. Mix and add the lavender essential oil; stir to incorporate.
To clean skin, apply a half dollar size amount of scrub to the face, careful to avoid the delicate eye area. Be sure to use light pressure with only your middle and ring fingers to spread the scrub in slow, circular motions.
Spend extra time on your lips and rinse with warm water when finished. Follow with hydrating serum and/or moisturizer.
Scrub can be preserved in refrigerator for up to a week. Scrubs ideally should be used 1-2 times each week to slough off any build up of dead skin cells and to keep sebum from clogging pores.
Also, winter is a good time to analyze your skincare products and incorporate more serums or heavier moisturizers to counter the temperature, wind, indoor heat, etc. I always recommend a seasonal analysis of products to see what is and isn't working for your skin.
Scrubs are one of the easiest homemade skincare items to try on your own. If you are curious of more ways to exfoliate your skin, check out this post discussing the 10 Best Natural Skin Exfoliators.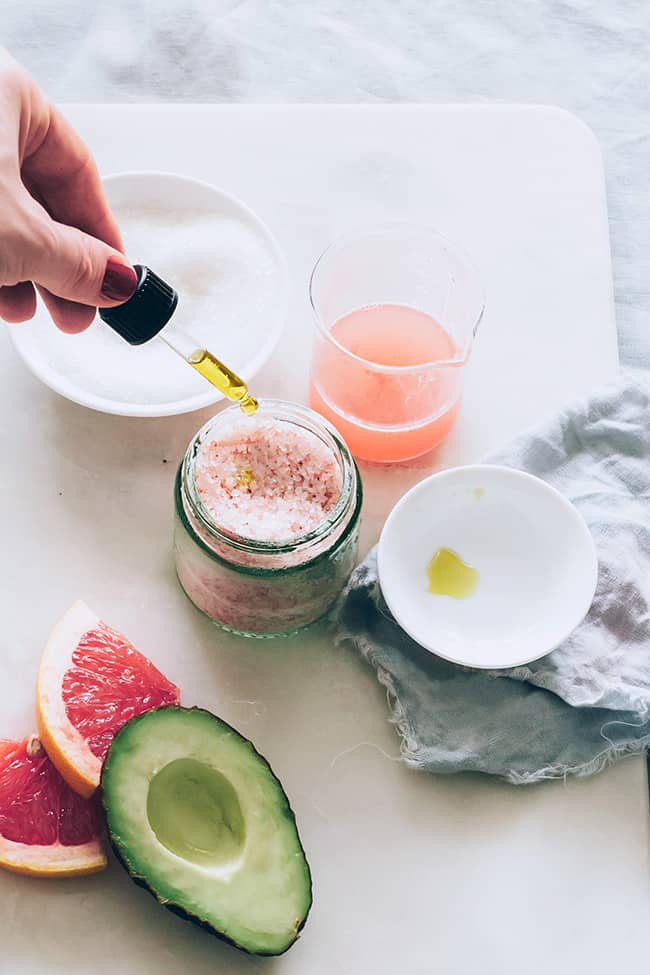 Do you have any tried and true winter time facial or body scrub recipes that you make at home? Body scrubs are also simple and inexpensive to make, like this coconut body scrub, or this exfoliating latte body scrub.
Photos by Ana Stanciu
20