You know what gets me out of bed most mornings? Coffee.
I love my morning coffee. Yes, love. I know, it seems like an everyday ordinary activity. But there's joy and meaning in the routine and ritual of that cup. I wake up bleary eyed, thinking, 'Sam slept through the night, it's gonna be a good day.' Hit a few buttons on the Keurig and the stolen moments of that cup turn it into a great day. Because I am all about instant gratification.
The weather is warmer, the sun is up earlier and my goal is to get outside for a walk. My first, small step is getting up for that cup before the house awakes. I treasure that time. The house is quiet. This moment is all mine. The day is full of promise.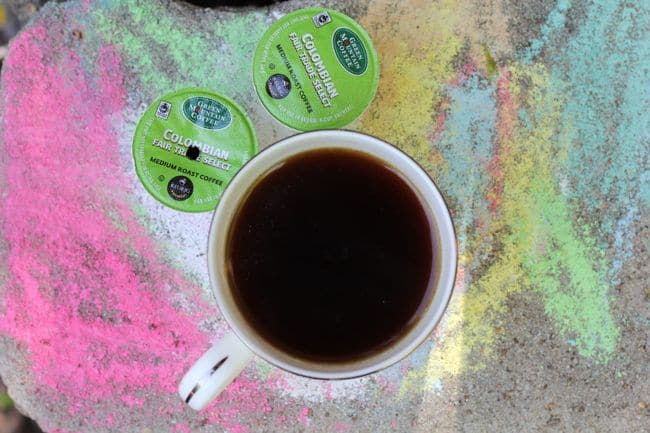 Green Mountain Coffee sent me some samples, and I really liked the smooth, full bodied flavor of the Colombian Fair Trade Select. And their French vanilla might just be the push I need to transform myself into a morning person! Because right now, coffee is just about the only thing that keeps me from hitting the snooze button one more time.
Before I even finish the cup, someone – usually Henry – is up. Full of the crazy energy that never diminishes until his head hits the pillow again at night. Did someone give him coffee? Why can't I have energy like that? Time for another cup!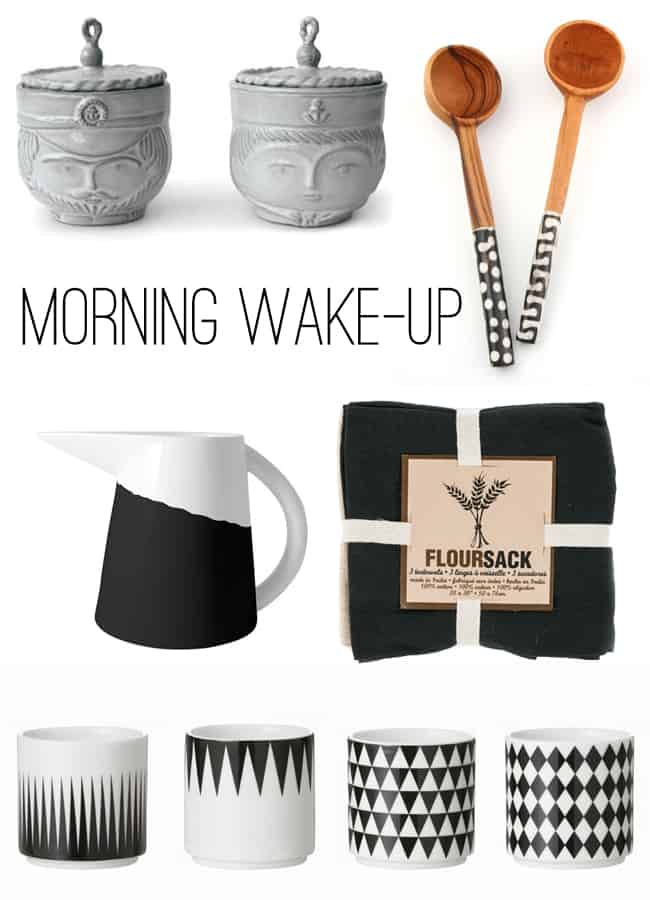 Sugar bowl |  Scoops | Jug | Towels | Cups
Good coffee deserves a good cup. Here are a few coffee finds – in my favorite black & white – that would make my day just a little bit greater. I'm pretty sure that's a word, right?
Homemade Almond Milk Coffee Creamer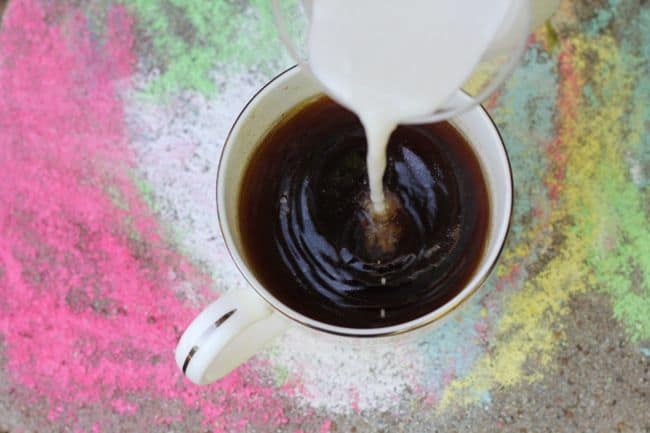 Recently I started making my own coffee creamer. After looking up homemade creamer recipes I found lots using condensed milk or half and half, which are no go's since I can't do lactose. Others went heavy on coconut milk, which has a crazy amount of calories, or intimidating ingredients like date paste. So I found a simple solution from items I already have in my cupboard.
For almond milk creamer you will need:
1 cup vanilla almond milk
2 tablespoons full fat coconut milk
Mix one cup almond milk with two tablespoons of full fat coconut milk. Pour as needed into coffee and store in the refrigerator. Give it a stir to mix together before pouring.
I'll warn you, sometimes the milk curdles in the coffee and I'm not sure what causes it. Anyone know why this is?
Are you a coffee nut too? What morning rituals start your day?
Thank you to Green Mountain Coffee and Technorati for being sponsors of this article. All opinions expressed here are my own.
1