Have you noticed how weekends smell more and more like smoke and spices lately? That's right, BBQ season is upon us!
We all love a good grilled meal, whether it's classic meat, healthy veggies or decadent s'mores. A little time on the grill makes everything taste delicious, and it's an easy way to make dinner more exciting. If you're looking to upgrade your grilling tools (or if you're looking for some great guy gifts, which we always are!), check out our essential picks: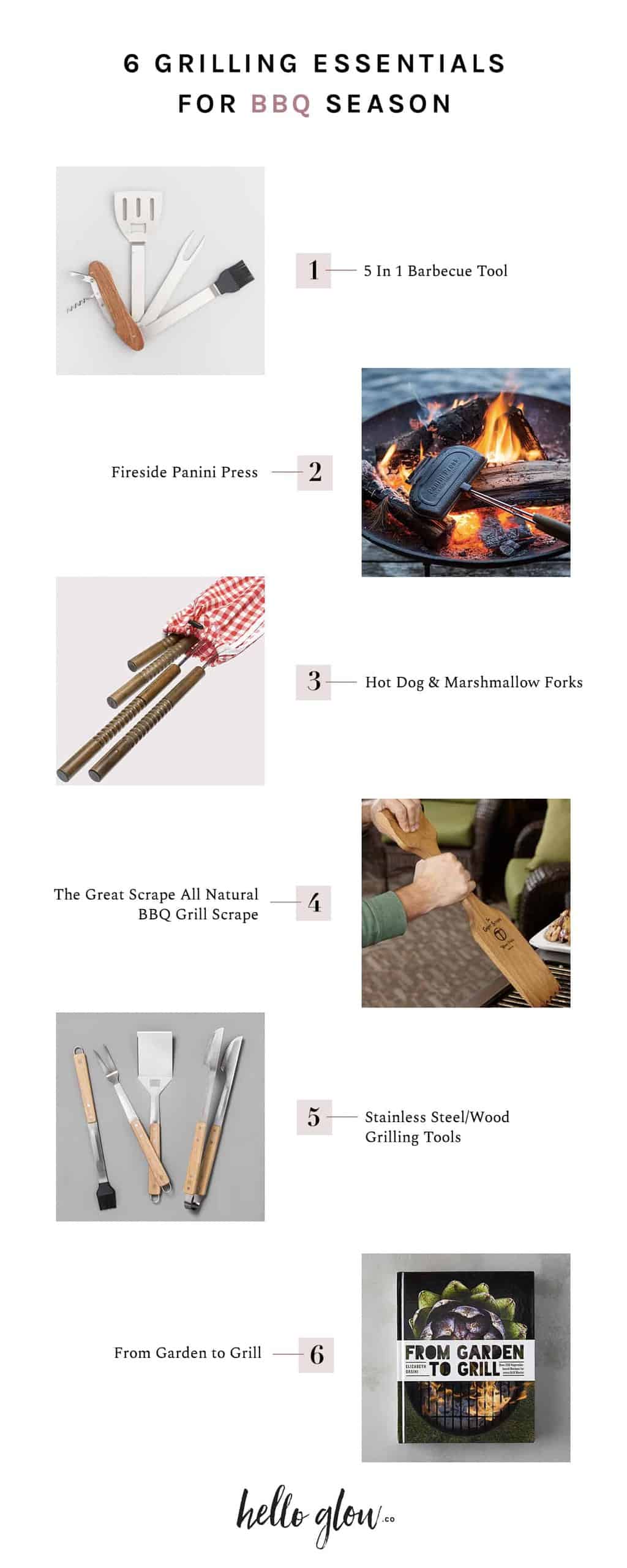 1. 5 In 1 Barbecue Tool // The Swiss Army knife of grilling, this multi-tool folds a basting brush, fork, slotted spatula, corkscrew and bottle opener into a natural wood handle. 
2. Fireside Panini Press // This cast iron press is ideal for gourmet paninis made by the campfire. The wooden handle makes it easy to use at high temperatures.
3. Hot Dog & Marshmallow Forks // The perfect family set, made for roasting hot dogs or marshmallows on summer days. Plus it's wrapped in a cute, picnic-style pouch.
4. The Great Scrape All Natural BBQ Grill Scrape // The worst part of a BBQ is the cleaning! This natural wood scraper does the work for you. 
5. Stainless Steel/Wood Grilling Tools // Tongs, a serrated edge spatula with a bottle opener, a fork and a grill brush, made of stainless steel and wood. They look good and they're super practical, too.
6. From Garden to Grill // Tired of the same recipes you've been making for years? This book is full of amazing vegetarian (!) recipes for the grill, and it includes tips for making meals paleo, vegan or gluten-free.
0