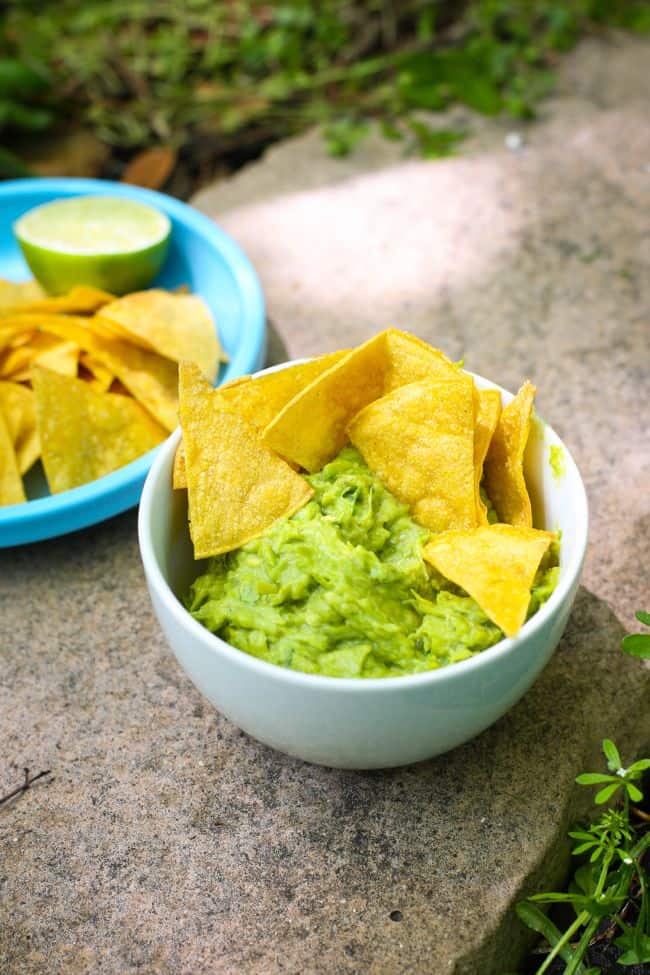 What is it about Cinco de Mayo that brings out my tiny chef? I've been cooking up body scrubs, mint margaritas and today, my favorite, guacamole. Isn't that whole "perfect food" thing they say about avocados just an excuse to eat more guacamole? The idea of putting asparagus in my guacamole had never occurred to me until I found a "skinny guac" recipe in Self magazine." Um, wah?
It seemed like sacrilege to my beloved guacamole, but let me tell you, it is good! You will not miss the avocado – or the fat. It's only 77 calories and 5 grams of fat per serving – how genius is that?! Now I don't have to feel guilty about having another margarita!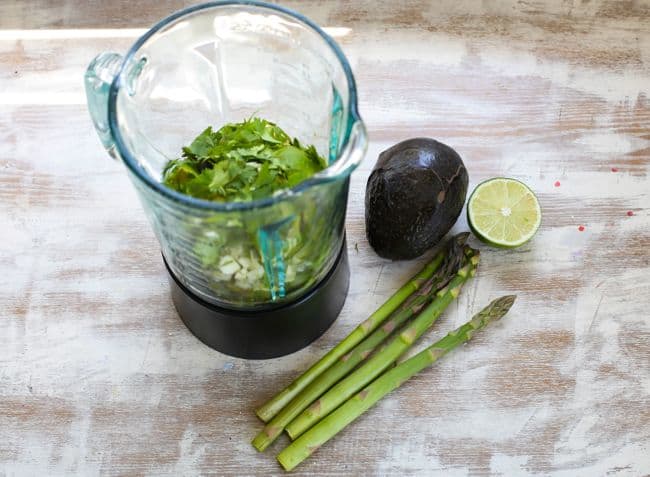 The trick is steaming the asparagus and using a blender to get the creamy guac texture. Everyone who tried this said, 'you put what in there?' No one could tell!
Skinny Guacamole with asparagus recipe
Adapted from Self magazine
Ingredients
1/2 pound asparagus, with ends trimmed. I'm not sure how much a half pound equates to but I used almost one whole bunch of asparagus (minus 3-4 stalks).
1 avocado
2 cloves of garlic, minced
1/4 cup minced cilantro
Juice of 1/2 lime
Steam the asparagus for about 5 minutes or until they are tender. Let them cool and cut into equal sized pieces. Put all of the ingredients in a blender and pulse until the texture is creamy. You can add onion or tomato is that's your thing, but I'm a guacamole purist. Season with salt and serve with homemade corn tortilla chips. Serves 4.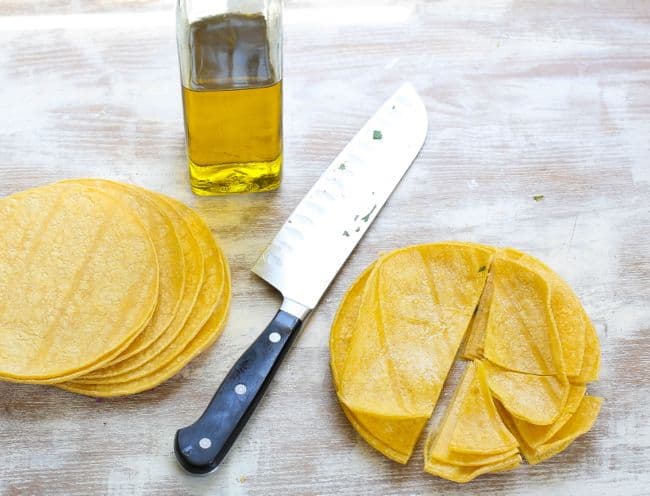 Have you ever made your own tortilla chips? It is crazy simple. Brush a bit of olive oil on the front and back of 6 corn tortillas. Stack them together and cut into 8 triangles. Spread evenly onto a baking sheet and sprinkle with salt. Bake at 400 degrees for 5-7 minutes on each side. Check at the 5-minute mark on the second side – you don't want them to burn!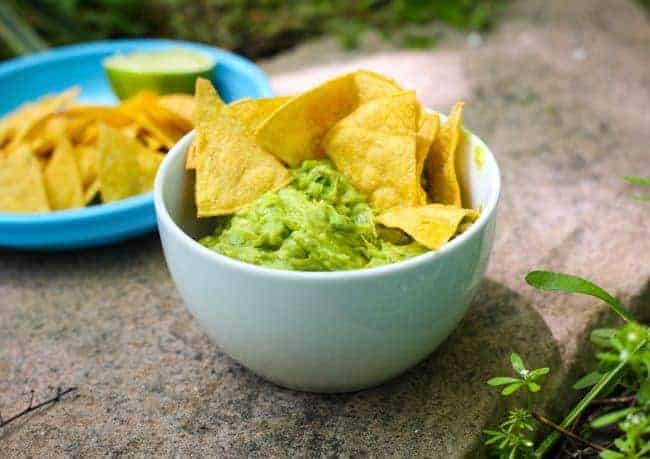 There's no way on this planet I could get my kids to eat asparagus. But chips and guac? No problemo.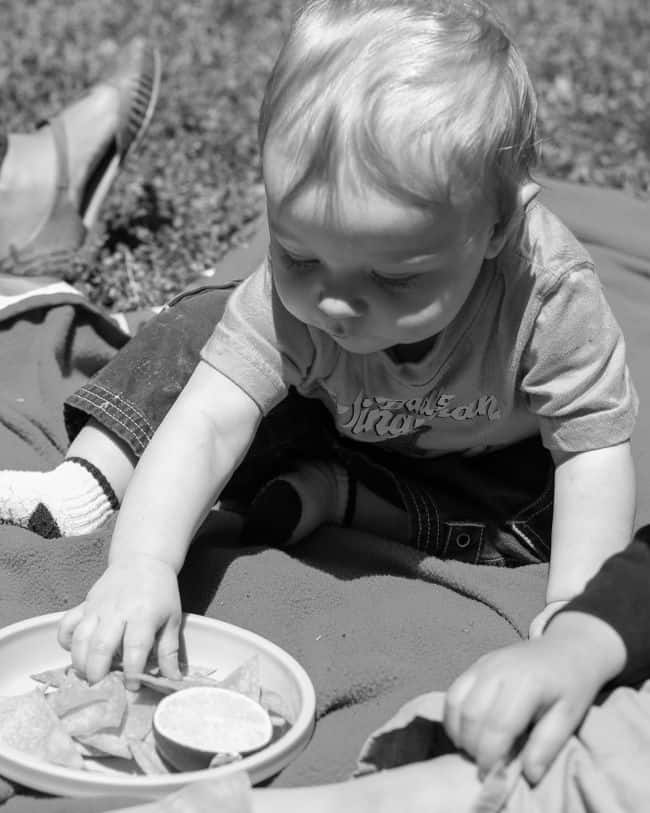 0