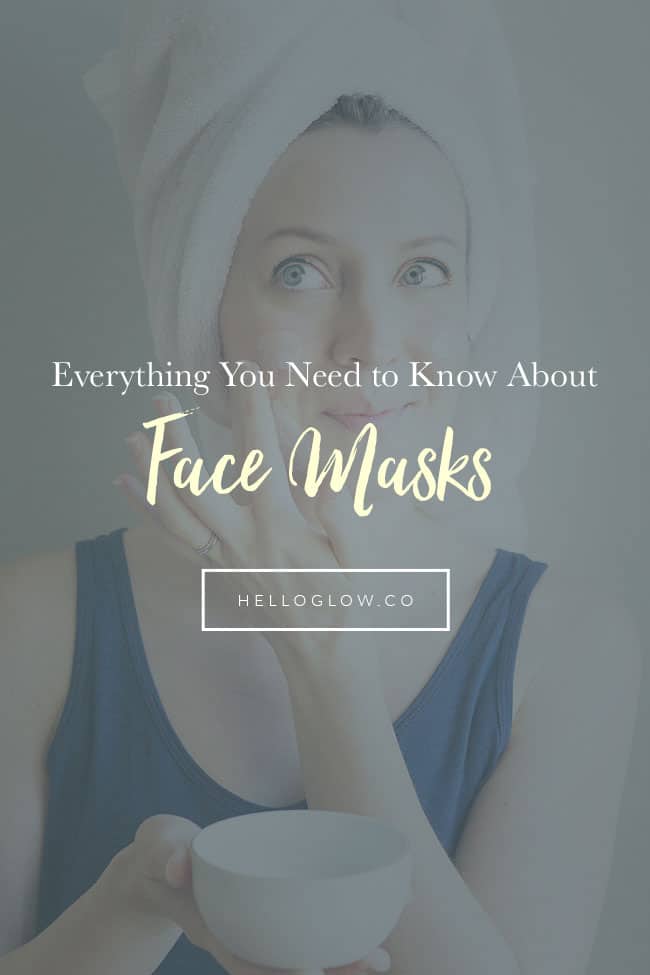 If I had to choose a favorite skincare product, it would definitely be face masks. They're the best way to get that spa experience at home—plus, when you've got a mask on your face, it gives you an excuse to spend 20 minutes with a good book (or a trashy reality show) and relax a little bit.
And when those 20 minutes are up? Your skin feels smooth, your pores are smaller, and you feel fantastic, because the best thing about face masks are the quick, noticeable results you get from them. Totally magical, right?
As you'll see below, there are many different types of skin masks, but with the exception of overnight masks, you should generally use a single product no more than 2-3 times a week (most will note the suggested frequency on the packaging). However! You can use masks more frequently than that if you use different types. Honey masks, for example, are gentle on the skin, so they're great for pairing with an acid-based skin mask and you can use them on alternate days.
If you want to DIY it, I suggest checking out our Ultimate DIY Face Mask Guide. But if you're looking for face masks you can purchase, here's everything you need to know.
1 / 9
Peel-Off Face Masks
These masks are so fun and if you're not into the messiness of washing off a clay mask at the sink, you'll love how peel-off face masks make cleanup a breeze. While there are peel off masks for every skin type, I'd suggest sticking with a modeling or rubber mask made for your skin type if you have sensitive skin—other types of peel-off masks usually contain alcohol, which can irritate the skin.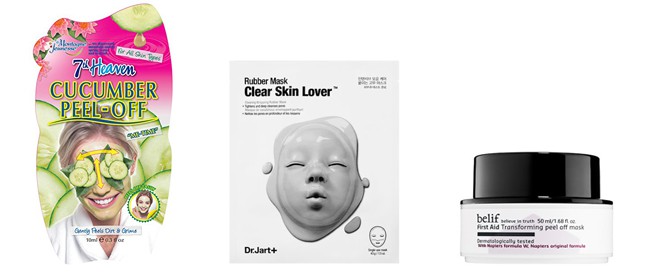 Our Picks:
7th Heaven Cucumber Peel-Off Face Mask
Dr. Jart+ Clear Skin Lover Rubber Mask
belif First Aid Transforming Peel Off Mask
Get more of our skincare picks in this roundup of our favorite natural Korean skincare products and in our Skincare Shop.
5