Okay, I kind of hate the term "guilt-free" because no one should ever feel guilty about anything they eat. Maybe "regret-free" would be a better term—because while I never feel guilty about eating a big scoop of ice cream, I do sometimes regret it in a "that totally wasn't worth it and now I feel bloated and gross" kind of way.
So these desserts here, they're all things you can eat without guilt, regrets, bloating, or grossness. They're made with fresh fruits—and yes, even some veggies—and clean ingredients, and they're low in added sugar. They're the perfect way to cool off when it's ridiculously hot out.
1 / 8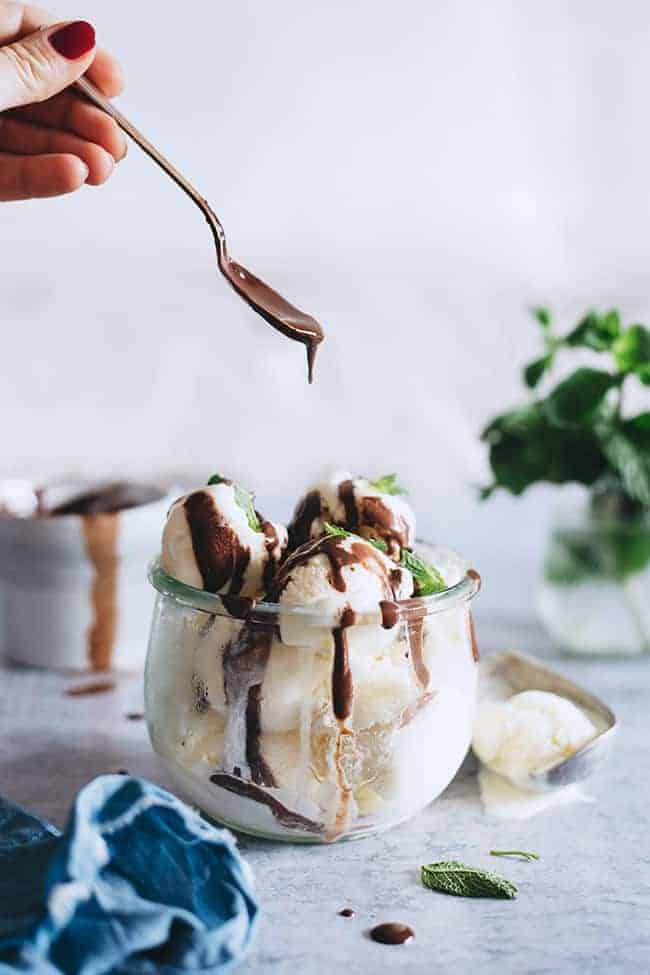 If you're partial to that classic combination of chocolate and mint, this ice cream is going to be your new fave.
1