You can do a lot of things with essential oils. Make homemade household cleaners! Candles! Even your own anti-aging serum. But one of our favorite ways to use essential oils around the home is also one of the easiest: diffuse them. Your house will smell fabulous and you get the benefits of aromatherapy too.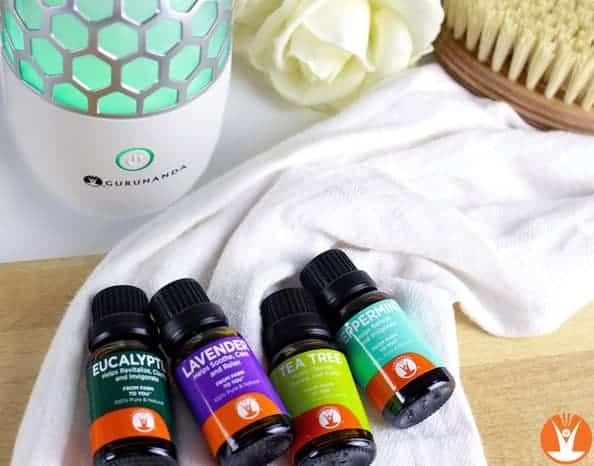 I've been using GuruNanda's Honeycomb Diffuser in my home and I love switching up the oils I diffuse throughout the day—something uplifting and citrusy in the morning to wake everyone up and lavender in the evening to help us wind down before bedtime. I've been blessed with terrible allergies, so sinus-clearing Eucalyptus is in heavy rotation around here too. I love that GuruNanda essential oils are premium, pure, natural oils that are sourced from responsible growers—yet they're totally affordable and you can even find them in the pharmacy section at select Walmart stores.
We're teaming up with GuruNanda to give one Hello Glow reader their Honeycomb Diffuser and 2 essential oils. Enter using the form below. Good luck!
Hello Glow received product from the sponsor in order to write this review.
0