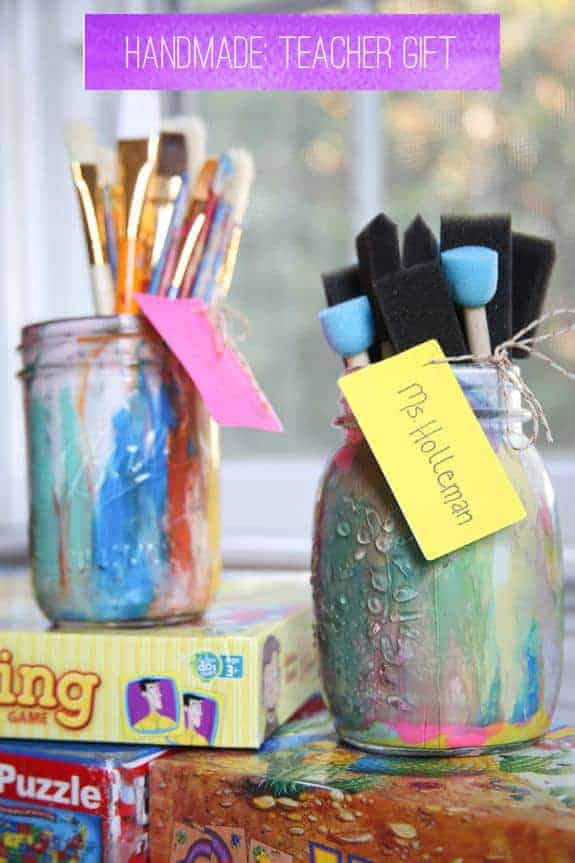 Today we are visiting Caroline's school for the first time. I can tell she's nervous – and I am too! New routines, new teachers, new classmates – it's a lot of change for an almost 5-year-old (her birthday is next week). To get her excited I helped her make gift to bring to her teachers.
Homemade Teacher Gift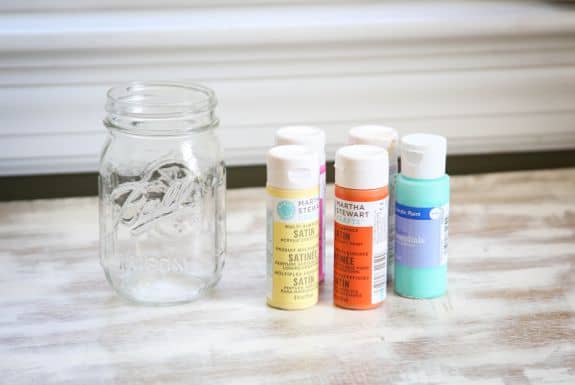 To make the paint swirled jars, gather a mason jar and some paint. Just squirt in the paint and let it run down and around the jar. Kids will love this! The more streaks the better. You can add a tiny bit of water if your paint doesn't want to run, but not too much!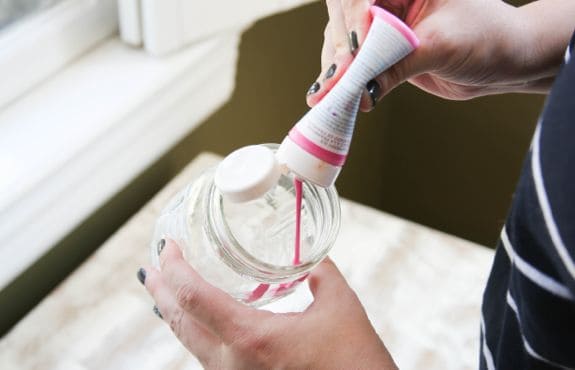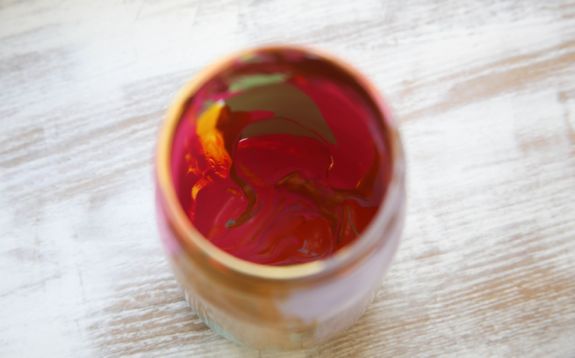 Since Caroline does a ton of painting at school I picked up some inexpensive paint brushes to add to make an "arrangement." Flowers would also be super pretty in the colorful jars.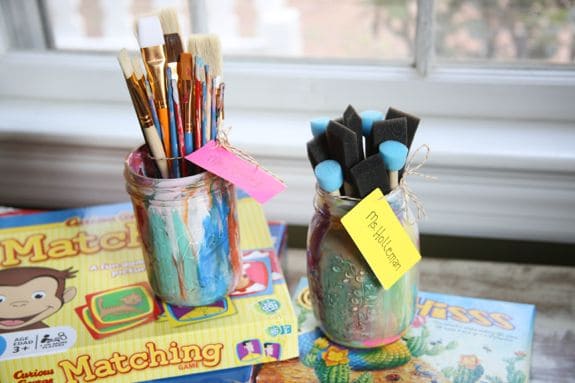 What do you think? I hope the teachers like it!
0