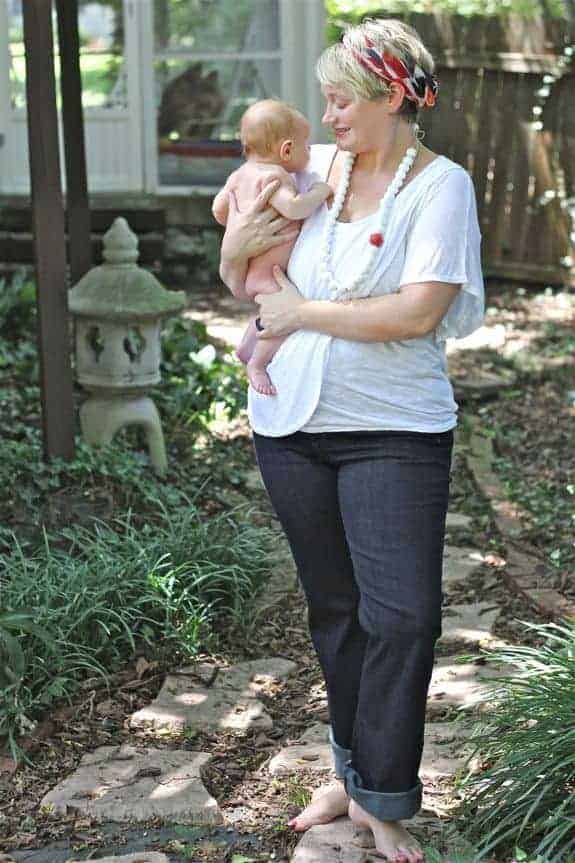 It has been a scarf wearing, going barefoot kind of week. Scarves are perfect glamoflauge – they cover crazy, no shower hair and disguise dark roots. Plus they add a bit of color to a basic jeans & tee outfit. But when you are as cute as Samuel, who needs clothes?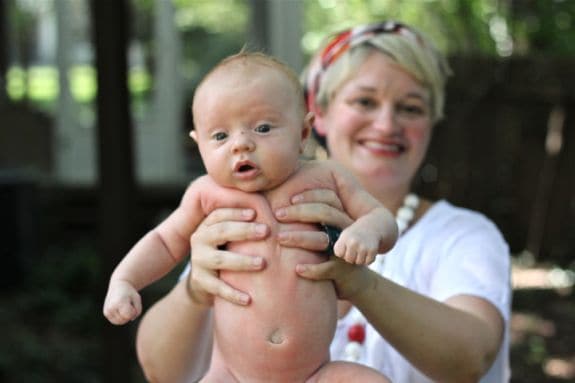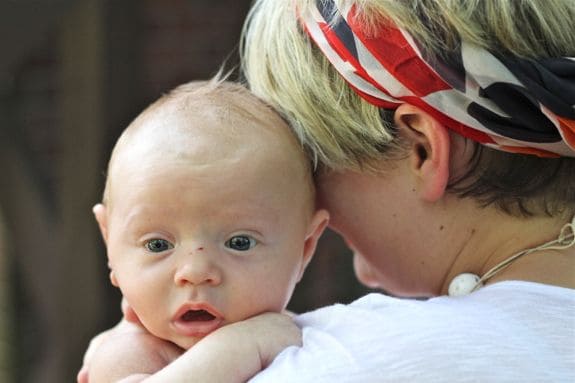 I love the look of concentration on his face here. I'm pretty sure it was the moment he peed on me. That's in addition to the usual spit up I've been wearing. :)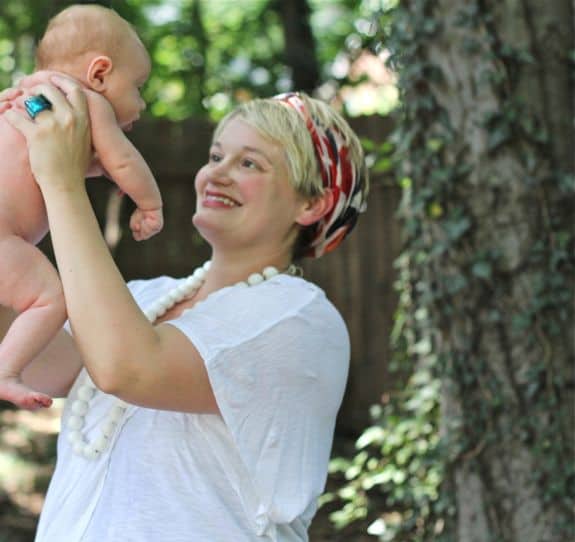 Have a great Friday! What are y'all up to this weekend?
-Stephanie
0