Lip balm season is upon us!
Well, really, lip balm season is year-round. But while I can forget about it once in a while during summer and not suffer too much, when it gets cold out, my lips end up a flaky, painful mess if I don't use it regularly.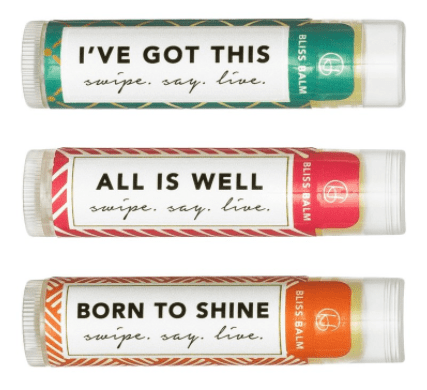 When it comes to lip balm, I have a few criteria:
1) It should be organic, and bonus points if it's made in the US. There are lots of scary things in cosmetics made cheaply overseas and you definitely don't want that stuff on your lips!
2) It should be scented and flavored with natural ingredients and oils—not phthalate-laden perfumes.
3) It should work! Because I live in the Upper Midwest and I need a serious lip balm.
Happy Grace Lip Balm ticks all of those boxes, with a bonus: the tubes are super cute! Each has a positive mantra to motivate and inspire printed on the side. And the flavors—my favorite is Eucalyptus Mint—are all natural.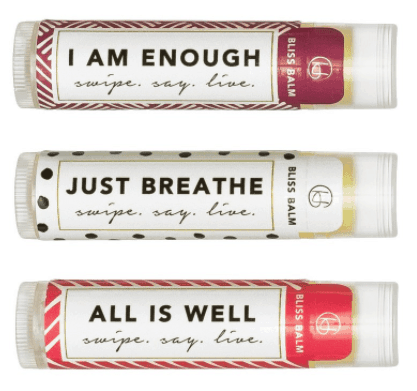 We're teaming up with our friends at Happy Grace to give 2 Hello Glow readers a 3-pack of their lip balms. Enter using the form below. Good luck!
SaveSave
0