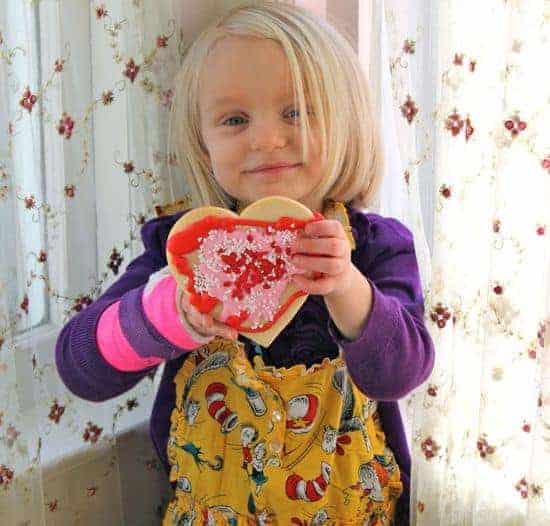 Happy Valentine's Day! I hope you're having a fun and romantic day!
I thought I'd share some pics from Caroline and Mark's daddy/daughter cookie decorating class this weekend (they even made the news!). And yes, that is a cast on C's arm – the little monkey took a tumble while jumping on the bed a couple of weeks ago.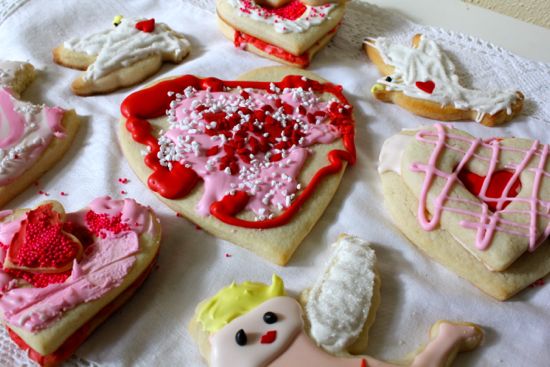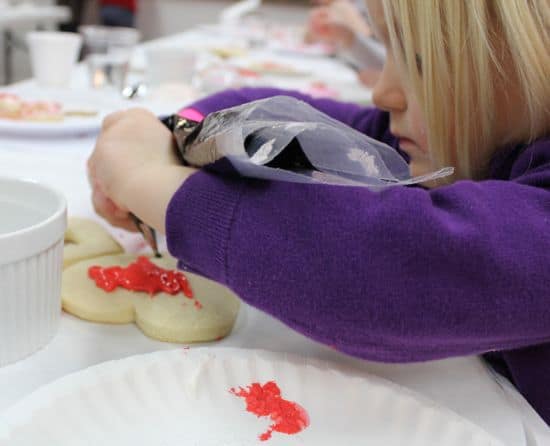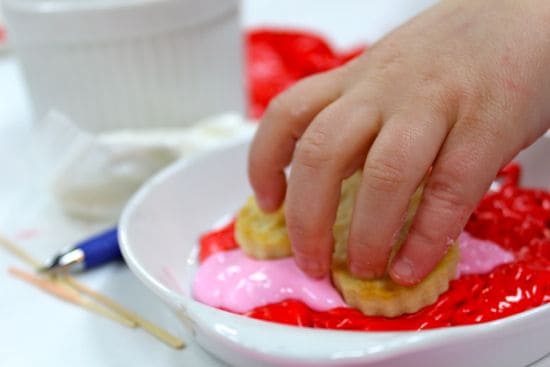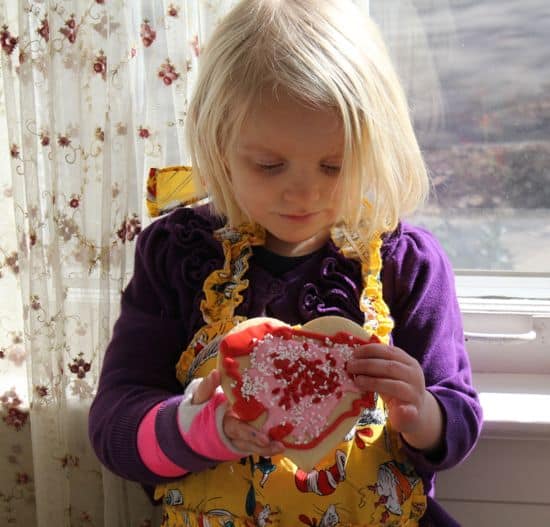 I'm not sure which she was more proud of – the cookies or her new Cat in the Hat apron. Either way, those are some seriously yummy cookies.
Stay tuned – I'm sharing my new Valentine's vase this afternoon!
0