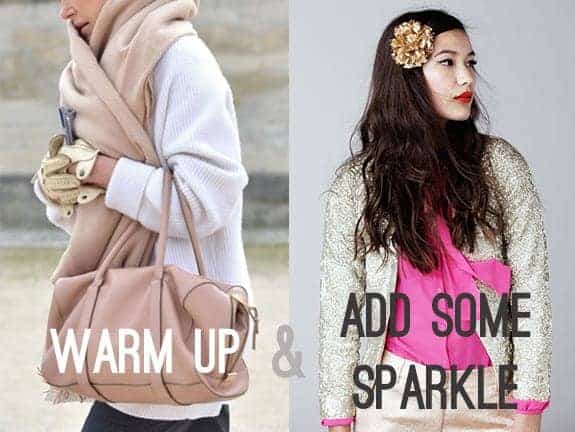 Photo:  1 & 2
Is it just me or did October fly by? This week I celebrated my birthday, anniversary and Halloween. Crazy. But yay for November! I'm ready for cozy sweaters, hot chocolate, and getting into the holiday spirit. I feel like this is the start of a new season (though I guess it's still fall?). My inspiration for the holiday season: stay warm and add some sparkle! You'll be seeing lots of fun ideas for doing both over the next couple of months.
Here are some links for your weekend reading. See you back on Monday!
Readable
Finally, a (comprehensive!) guide on how to roll your jeans
And a guide to setting a tabletop feast, perfect for fall.
Buyable
A great pencil skirt is on my shopping list. How fun is the sparkly one?
This top is so incredibly cute with those polka dots! Pretty much love all of Alyson's outfits.
I want these flats. And the polish. Ok, and everything in these colors.
Doable
This tassel bracelet is calling my name.
Anything with apples is my favorite for fall. A mini version makes it irresistible.
So easy! Why didn't I think of that?
0