How's your weekend going? We spent Thursday and Friday packing the house – and now we're in Nashville! I'm just amazed at how much stuff we have. The next couple of weeks are going to be a bit hectic as we get everything sorted out.
Caroline told me she will miss her pink room. Of course, we had just painted it a gorgeous shade of pink and made it into a lovely big girl's room. I never posted photos of it so I thought I'd share. Sigh. I guess it will be fun to get everything all set up again, right?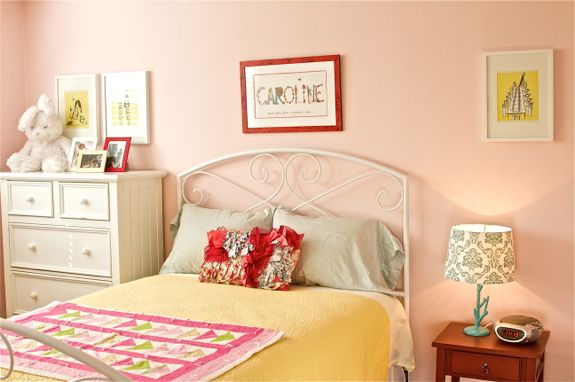 When we updated the boys' nursery, Caroline's bedroom got an update too. She had been requesting pink walls for some time, and I caved. Yes, that means we had a blue boys' room and a pink girl's room. I call it classic. :)
Good thing we didn't spend much money. Her old room had lots of red, turquoise and yellow and we re-used virtually everything she already had – just with a better room layout.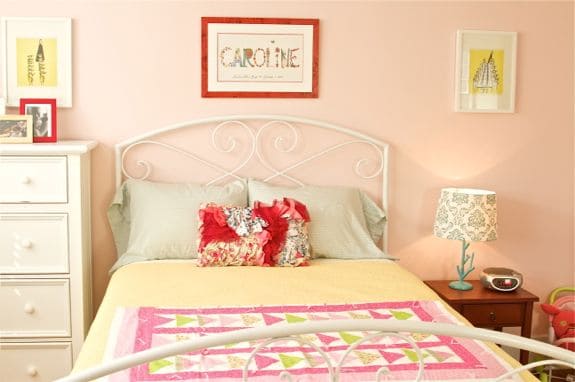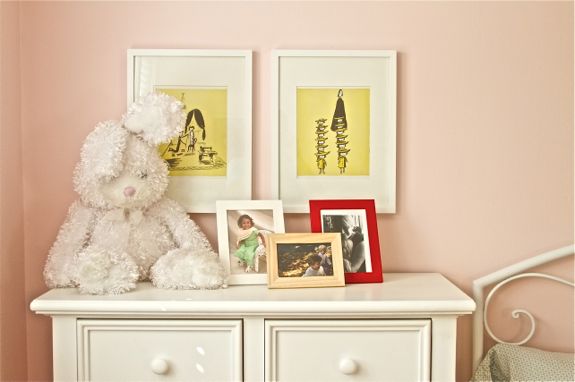 Along with painting, here's what we did:
Refurbished existing bed frame: A black iron full-size bed frame from the basement got new life with white gloss spray paint.
Changed out rugs: Old and new ones are from Ikea.

New lamp shade from Target for the turquoise lamp.

New desk shelves from Home Depot above the white desk with

red chair and lamp

.

New turquoise hook display from Pier 1 for necklaces and hats.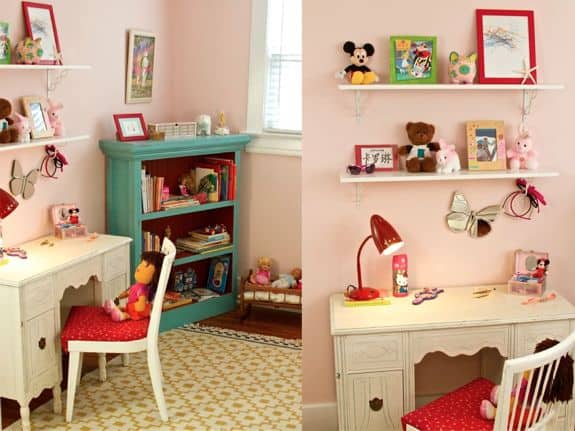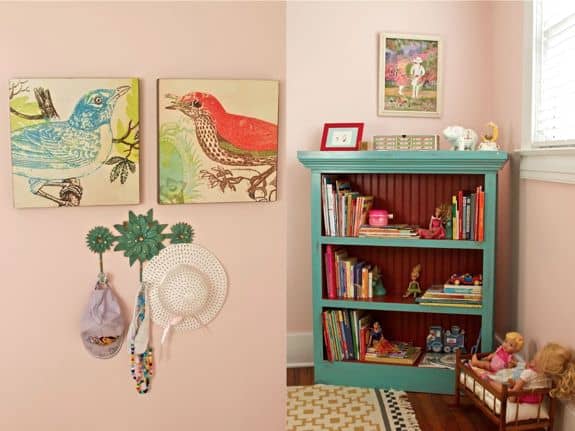 I can't wait to get settled into our new home. It's a rental so no pink walls for Caroline. But I'm sure we can still make it homey.
Have a great weekend!
0