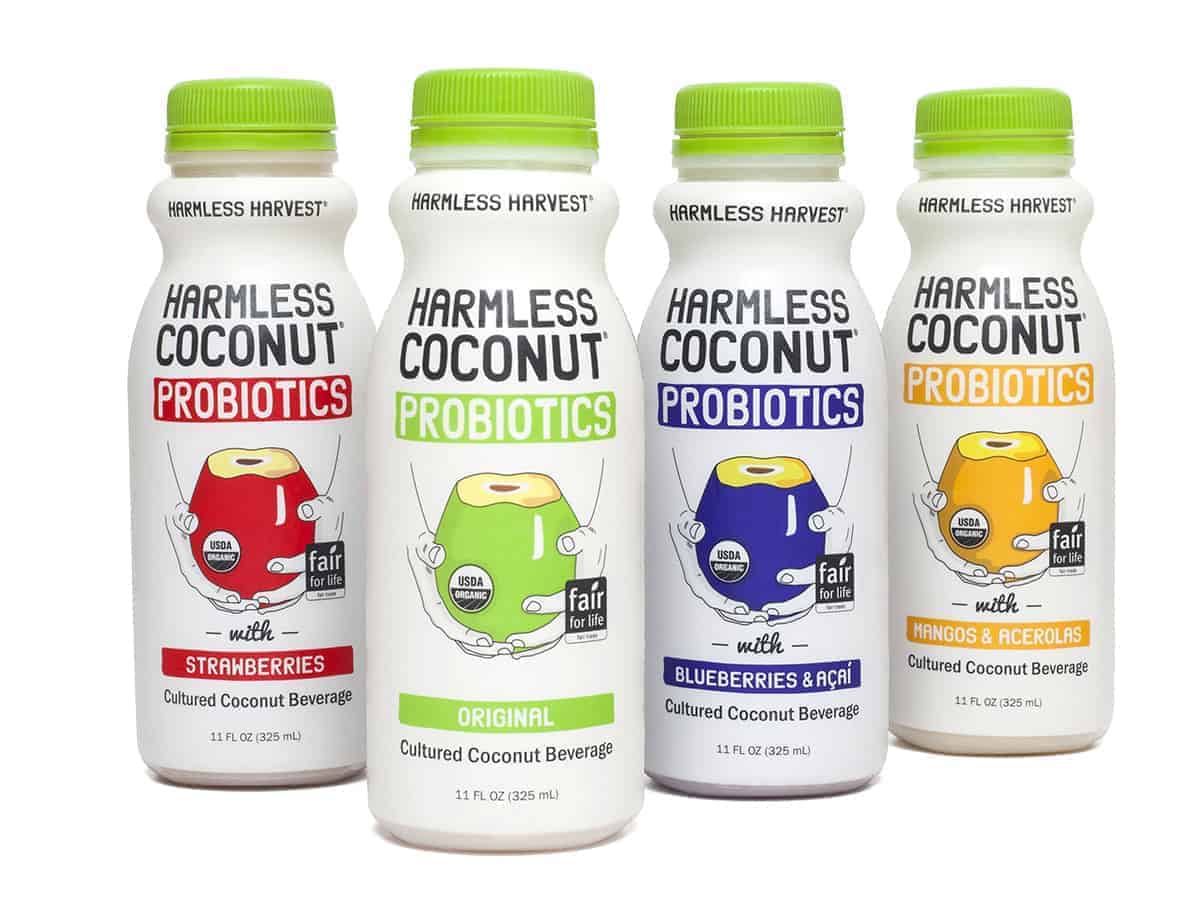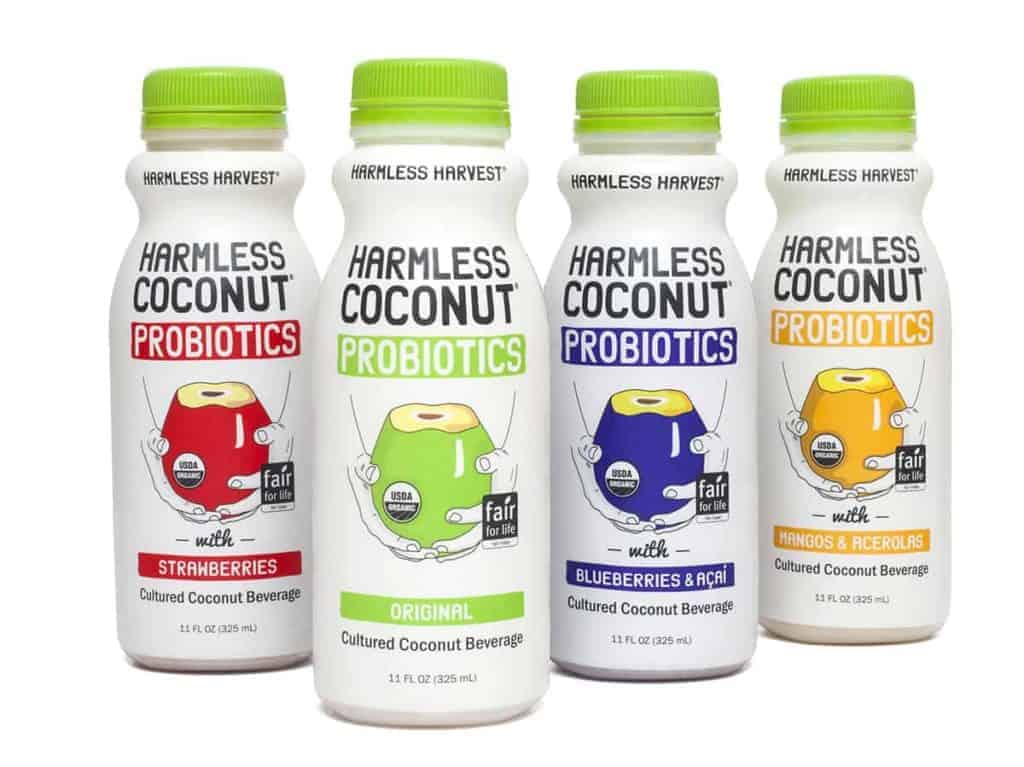 You know we're all about probiotics around here—having a balanced biome can do wonders for your health. While supplements are better than nothing, the best way to get your daily dose of good bacteria is through cultured or fermented foods and drinks. So naturally, we're super excited that our favorite brand of coconut water now has a line of coconut probiotic drinks—and, spoiler alert, they are totally delicious!
Harmless Harvest's Harmless Coconut Probiotics are cultured coconut drinks made with young Thai coconut meat and live probiotic cultures—so unlike kefir and yogurt, they're completely vegan (hooray!). They come blended with Strawberries, Blueberries & Acai, Mangos & Acerolas or if you're a fan of coconut (and who isn't?), treat yourself to the Original variety. We love that Harmless Coconut Probiotics are:
Organic & Fair for Life
A good source of MCTs—over 5g
A good source of fiber
Free of thickeners, stabilizers, and artificial flavors
And with over 12.5 billion CFUs of live active cultures, they are an awesome source of probiotics to boost your overall health.
We're teaming up with Harmless Harvest to give one of our readers a case of new Harmless Coconut Probiotics and a case of Coconut Water. Enter using the form below. Good luck!
0